Pre-order: Celebrate our 10th Anniversary at #SweatworkingWeek, June 20-24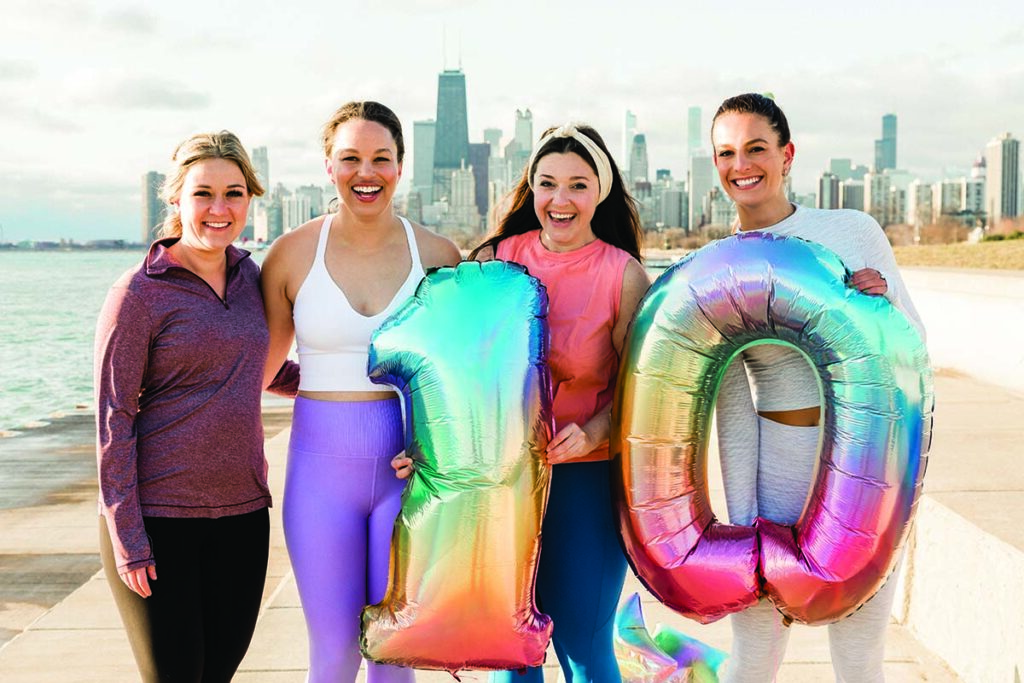 In 2012, I walked into my very first studio to try a workout that I would review on a new little blog I was keeping a secret from my friends. And you know what? I almost walked right out before the class even started. A compassionate studio owner saw the fear on my face and talked me into staying. That memory of that experience would serve as the basis for our recurring event series, #Sweatworking, which would eventually turn into #SweatworkingWeek, our week that's like Restaurant Week, but for fitness.
We've built community around the idea that trying new things and meeting new people are two very hard, very rewarding parts of healthy adulthood. After 10 years of living that purpose, we think it's time to party.
Save the date to celebrate 10 years with us
We're spending June 20-24 celebrating 10 years of living aSweatLife at our annual event, #SweatrworkingWeek. You'll find us trying new things, meeting new people, and sweating our faces off across the city of Chicago – our hometown and HQ. Not in Chicago? We'll celebrate with readers across the nation, providing ways for you to sweat with us. More to come on that.
Wondering when you'll find out which gyms, studios and fitness pros are on the schedule? We'll be announcing them all the week of May 2. Make sure you're subscribed to emails to get the lineup.
It's honestly taking everything in us not to tell you what's on the schedule right now – it's going to be an incredible week.
What should I expect from this year's schedule?
During #SweatworkingWeek, you'll find us creating the mix that the community told us they're craving: We'll be indoors at studios and gyms in the mornings as well as outdoors at the historic and beautiful Maggie Daley Park in Chicago in the evenings. We built a schedule full of variety – you'll find strength, HIIT, dance, yoga, boxing and more. You'll also find a few moments of recreation throughout the schedule – think sports, practice or outdoor activities.
Will there be snacks?
Have we met? Yes, definitely. We truly believe that #EverythingIsBetterWithFriends, and so you'll find support from some of our very best friends throughout the week in the form of snacks, drinks and pure fun. We'll be announcing partners in the weeks leading up to our kick-off of #SweatworkingWeek.
Interested in partnership? We'd love to meet you! Email [email protected]
Want to be first in line for workouts? Pre-order tickets here.