Deepen Your Yoga Practice at the #Sweatworking Summit
Peanut butter and jelly, Mary Kate and Ashley, my dog Phoebe and her prized collection of tennis balls… some things are just better together. And add this to the list: candlelit yoga paired with the Restore CBD and CBG capsules from Impact Naturals.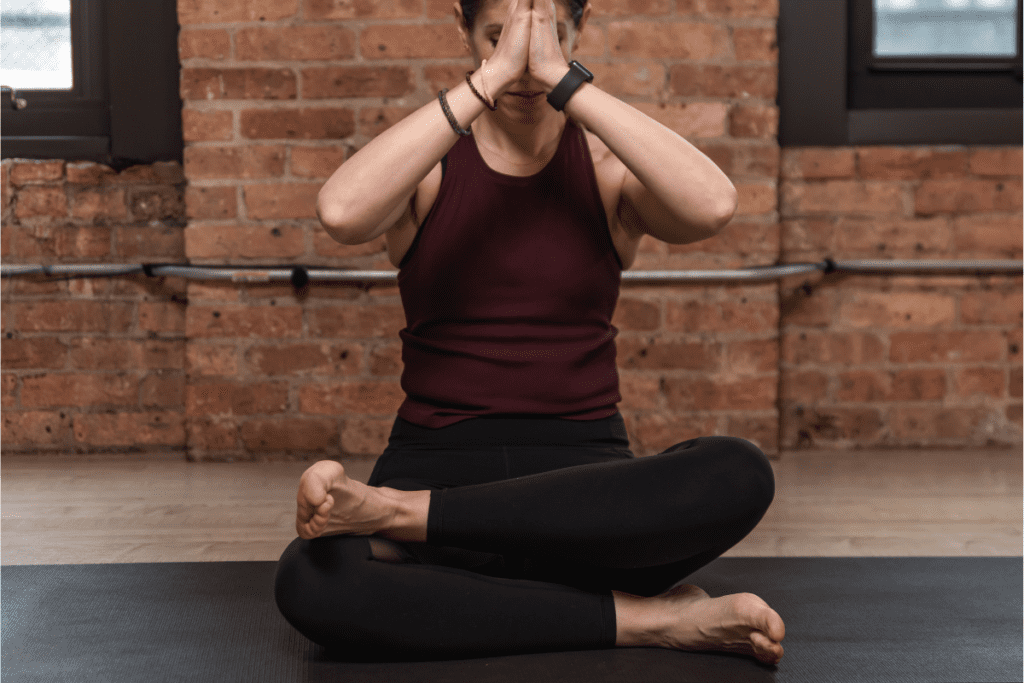 Here's why we've found Restore to be a welcome addition to our yoga practice, plus how you can try this combo yourself at the #Sweatworking Summit.
Should I take CBD before yoga?
Let's take a quick look back at Jeana's extensive research on the science of CBD: taking CBD/CBG pre-workout can make your "runner's high" last longer, which in turn, could potentially help you to work out longer. Dr. James Lowder, Chief Medical Officer of Impact Naturals, suggests you might "take 1 or 2 capsules as you stretch out to start [your chosen form of activity], as the endocannabinoid system becomes activated within the first 30 minutes of exercise." 
Plus, the Restore formula that Impact Naturals has created pairs especially well with yoga. One of the challenges we often face with our yoga practice is getting in the right headspace for it: letting go of the day's stresses and focusing on being fully in the present moment. Outwardly, our bodies might be moving from one pose to the next, but inwardly, our brains take a little longer to find that same flow.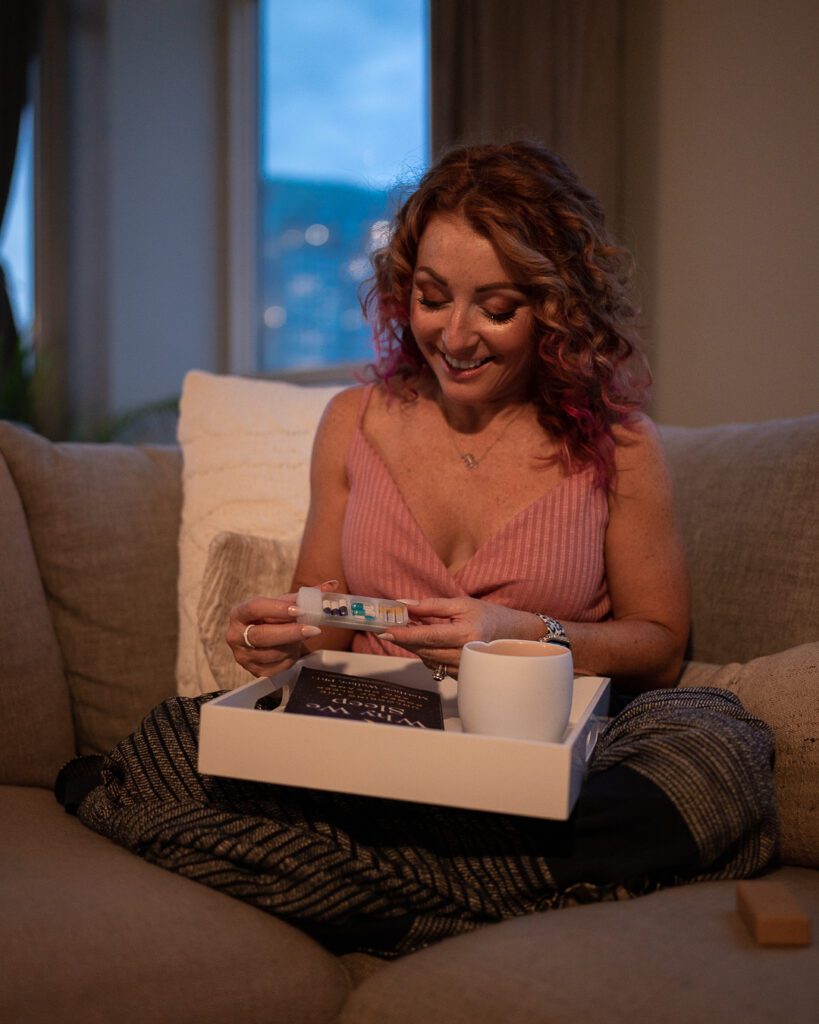 Restore is essentially a shortcut to a better place. That's because Restore is a fast-acting boost for your endocannabinoid system, helping to optimize your wellness while supporting relief from anxiety, stress, and persistent pain. Taking a capsule or two an hour before your yoga practice is a delightful way to make the most out of your time on your mat, without that irritating inner monologue of "Am I relaxed enough for yoga yet? Am I being present enough? How about now? Now?"
Join us for candlelight yoga with WOKE Chicago and Impact Naturals
To turn up the chill even more, we're creating an entire evening of restorative, mindful yoga with WOKE Chicago and Impact Naturals at the #Sweatworking Summit. WOKE Chicago might sound familiar to you: they won our 2021 Pitch Competition. Led by Sarah Ford, WOKE Chicago creates community access to trauma-informed mindfulness instruction in schools.
Impact Naturals is our go-to for all things CBD. We love the company's transparency, their dedication to science and research, and the true passion of their team. Using data as their compass, Impact Naturals has created three distinct CBD lines (Revive, Restore, and Rest) that integrate seamlessly into every part of your day.
As part of your Summit Box, you'll find a satchel of Restore from Impact Naturals. Take it about an hour before our candlelight yoga practice on Friday night, led by Gemma Brennan. We'll spend 60 minutes together for a much needed all-levels slow flow. Unplug, light a candle and uncover some intentional space just for You.
Sign up for the #Sweatworking Summit to try Impact Naturals!