You Need to Learn How to Date Yourself – Here's Why (And How)
This past Saturday night, my partner was called into work and I found myself with a decision to make. I could stay in, watch yet another episode of Sex and The City, order takeout, and put myself to bed at an unconscionably early hour. OR – I could spice things up and take myself on a solo date.
While I used to be an excellent solo-dater, my experience of coupledom has led me to be less adventurous and perhaps more self-conscious. While considering taking myself out, some of my thoughts sounded like:
"What if someone takes pity on me for being alone?"
"Will I look weird for not having someone to spend time with me?"
And – most unfortunately – "am I a loser?"
My therapist brain immediately reminded me that these thoughts are rooted in a cultural bias that prioritizes those in relationships over those who are seemingly single or alone. I challenged my thoughts and answered the above questions with a simple, "Who cares?"
Spoiler alert – I ultimately decided to stay home and watch a movie. But I began to think more seriously about how to date myself again.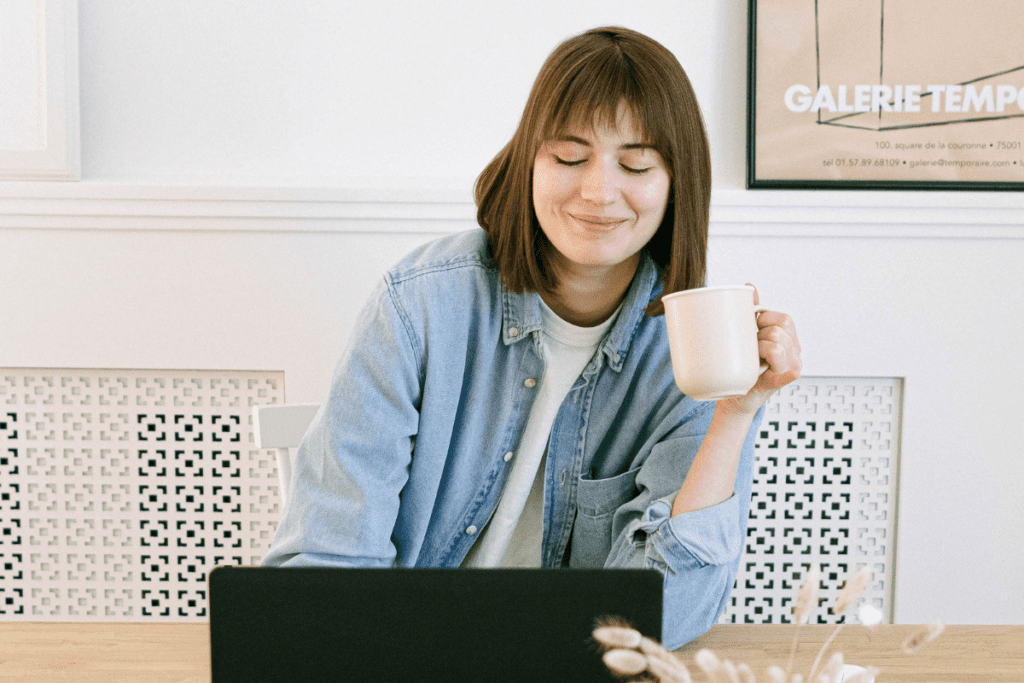 The benefits of dating yourself
Whether you are single or partnered, there can be significant personal value in learning how to be adventurous while alone. Some benefits include:
Your confidence may improve. As I stated before, I first felt self-conscious about how others might perceive me when going on a solo date. By going out by yourself, you may overcome your own insecurities regarding being alone and build confidence to do what you want, when you want.
You may feel more stability in independence. When going out by yourself, you give yourself the power to make your own decisions. You don't have to consult with someone about what to eat, what to see, or what to do. The decision is yours. By making your own decisions, you learn to feel more confident based on how those decisions make you feel.
Your personal standards for relationships may improve. I've certainly been guilty of going on lousy dates because I "needed" someone to tag along with me to an event. If we can build comfort in going somewhere alone, we no longer feel the pressure to settle for a poor match. Instead of taking a so-so date to the new Batman movie, you can have a great date, whether it's by yourself or with someone who meets your new, higher, standards.
You may meet new people. While solo-dating is valuable for spending time alone, it may also open you up to meet people with similar interests. As a runner, I can feel anxious going to group runs by myself if I'm new to the group. I'll usually force someone to join me. However, when I bring others along, I am less likely to connect with people from the group because I'm focused on who I brought with me. By going alone, I can allow myself to lean into vulnerability and make a new friend.
How to go on a solo date
Even with all the benefits of solo dates, it can be hard to know where to start or where to go. Below are some recommendations for things to do on a solo-date.
Read a book at a coffee shop, bar, or restaurant. As I write this piece, I am on my own solo-date at a coffee shop. Typically, I write at home, but I am between appointments and thought I would mix things up. Being alone at a coffee shop is so much more enjoyable than sitting at the desk where I do the rest of my work.
Take an activity-oriented class like painting or cooking. Activity-based classes are a great opportunity to learn a new skill that you are uniquely interested in. It doesn't matter if your friends or partner are interested in learning to paint. If you are, you can locate a class in your city and begin learning. Additionally, taking a class is a great way to meet people who are interested in the same activities as you.
Do something active like rock-climbing or rollerblading. While you may already have a movement routine you love, it can be fun to try a new active activity by yourself. Some unique activities may be rock climbing, aerial yoga, or rollerblading through the park. Also, like taking a class, movement activities are often great opportunities to meet people with shared interests.
Do something touristy in your home city. Living in Chicago, I would rarely think to take a date to Navy Pier as it feels cheesy. However, I am more than happy to indulge my love of touristy things when I am alone. Touristy places may be hip neighborhoods, museums, or large parks.
Go street combing. Street combing is a Dutch practice of choosing a new or interesting street in your area to walk down and photograph. After taking photographs of anything that catches your interest, go through them and reflect on why you chose to photograph that item or place. Then, use that information to build self-awareness.
Have a "my favorite things" day. The best part of going on a solo-date is getting to do whatever you want to do. A "my favorite things" date is an opportunity to eat, drink, and engage in any and all of your favorite activities. My favorite things date would include oat milk lattes, ice cream, pizza, and running.
I may be out of practice in dating myself, but it's deeply valuable for building a strong sense of self. If you haven't treated yourself to a solo-date in a while, let's make this the week – and let us know how it goes @asweatlife.