3 Fitness Studio Owners Share Lessons Learned During the Pandemic
It was difficult enough to convince the general population to exercise before March 2020 when you could move and breathe freely in a gym or fitness studio. After all, it's called a "workout" for a reason – it's hard work if you want results.
Now, add face coverings – not to mention dozens of other restrictions – to the equation. Fitness business owners have had to become better salespeople than Jordan Belfort in The Wolf of Wall Street to convince the public to work out in their facilities.
This is the harsh reality for many fitness studios that have been able to stay open the last couple years. It's an even harsher reality for the ones that opened their doors for the first time ever without a large, loyal following to lean on for business.
Milena Nilsen, owner of YogaSix Ashburn and YogaSix Burke in Virginia, knows this scenario all too well. She and her team had been working toward the debut of both studios since November 2019 with fun pop-up classes and events and were slated to open their doors on March 12, 2020.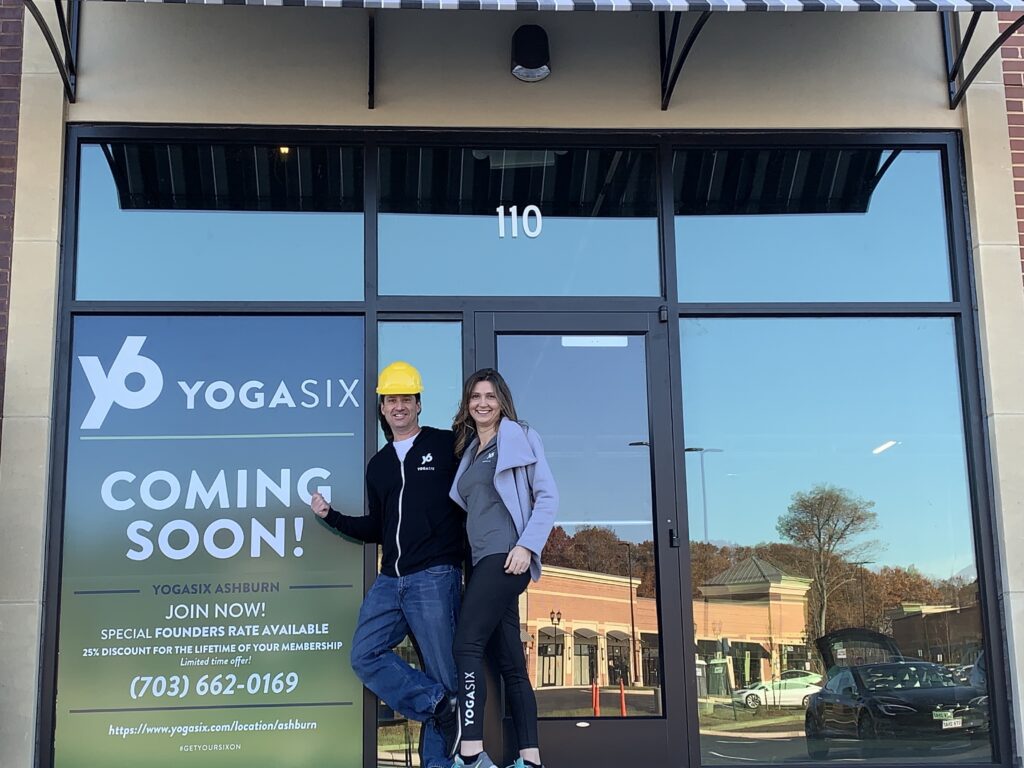 One day before their big unveiling, the state of Virginia issued stay-at-home orders due to COVID-19, and they could not open as planned.
When the studios were finally able to open in June of 2020, they had to operate at 20% capacity, meaning five times as many classes had to be offered to serve members.
"This, as you can imagine, drove our costs sky high," said Nilsen. "Another key challenge for us was keeping customers who had already signed up for a membership engaged with our business."
Even studios that have opened as recently as Summer and Fall 2021 are still feeling the ripple effects of COVID-19 and its variants such as Delta.
"Our biggest challenge was the fact that the mask mandate went back into place two days before we opened," said Abby Gaulin, owner of CycleBar River North and CycleBar Fulton Market in Chicago, which opened in August of 2021. "Wearing a mask to the grocery store is one thing, but wearing a mask during a high-energy cardio workout is extremely daunting to a lot of people and creates a major challenge for fitness studio owners."
Michael Schiff, owner of STRIDE Oak Park in Chicago, echoed this sentiment. "I started the buildout of my studio in early 2021, calculating that the worst of the pandemic would be behind us by that point. When we opened, it looked like I was a genius. But six days later, my town issued a mask requirement that took the wind out of our sails."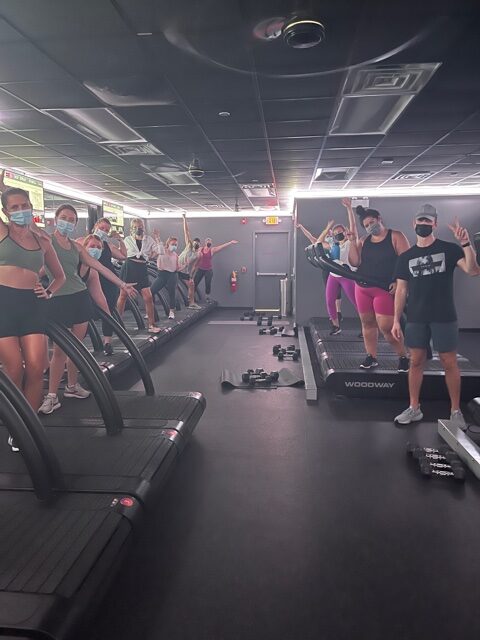 Despite the seemingly insurmountable odds stacked against Nilsen, Gaulin and Schiff, all three continue to persevere and operate their studios. While the pandemic is still very much present around the world, the public is figuring out how to navigate this "new normal," and these businessowners keep their eyes on the light at the end of the tunnel.
"We are starting to see some positive growth again now that schools are back in person and people are venturing out more," said Nilsen.
Gaulin and Schiff are also optimistic about their studios' momentum, noting that the cold winter approaching in Chicago should give business a boost as people look to take their workouts indoors. They're also hopeful that the mask mandate will be rescinded in the coming months if COVID case counts remain low and vaccination rates keep trending upward.
As their situations keep improving, these owners are taking with them some impactful lessons, which they believe will help their businesses remain strong going forward.
Lessons Learned
Always do the right thing by your customers and employees
Nothing damages a business more than a bad reputation, especially in the age of social media. With that in mind, it's always important to put your customers and employees first. While this may come with some difficult financial decisions, good word-of-mouth is bound to follow, which will pay off in the future.
Nilsen mentioned that online reviews for her YogaSix studios exemplify the impact her team's approach has had on customers and their comfort level practicing yoga in a group setting.
"While in the short term, it has been challenging for us, our reputation in the community is that we have the highest standards," said Nilsen. "Which long term we believe will give us the foundation to grow our business."
Stay nimble and creative
Staying nimble and creative has been key in attracting and retaining members, especially when they have so many valid reasons to stay out of the gym right now. Since day one of the pandemic, Gaulin has continually adapted and pivoted considering the challenges thrown her way, renting out bikes at first and offering virtual classes.
Now that her studios are open for in-person classes again, Gaulin and her team have seen a great deal of success with regular challenges to keep active members engaged and fun themed classes to excite them.
"We want to offer members something they can't get at home and show them that we really are the best in class when it comes to indoor cycling," said Gaulin. "Some businesses might back down from going above and beyond right now, but creative challenges and theme rides can really amplify the sense of community you get in a boutique studio, which is irreplaceable."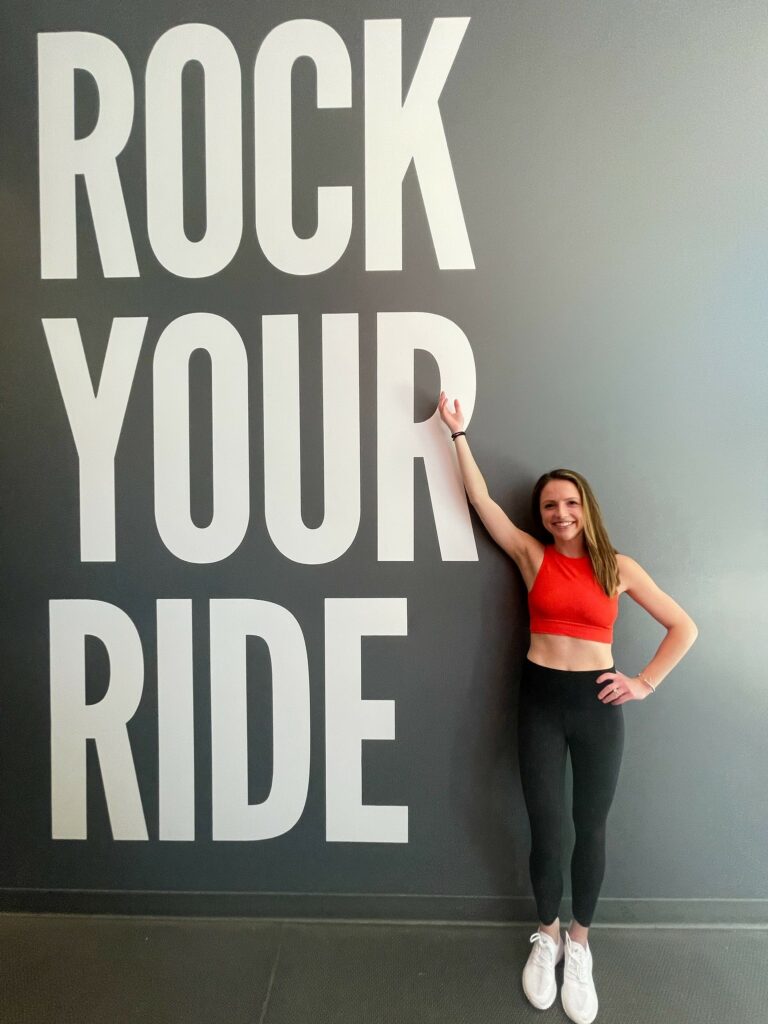 Right now Gaulin's studios are holding a "22 Classes Before 2022" challenge to keep utilization strong, and theme classes permeate the schedule, such as "Lady Gaga vs. Katy Perry," "American Idol," "DJ's vs. Boy Bands," and "Artists from the UK."
Build a culture within your business
The culture of any business starts from the top down. Nilsen, Gaulin and Schiff have been sure to build a culture of positivity and transparency since they opened, which has led to trust and loyalty. This culture trickles down through their instructors and employees to the members walking in the door.
"What has surprised me is the hard-core loyalty of some members who love our concept and want to see the studio grow," said Schiff. "They give us ideas and try to get their friends to come off freeze."
Nilsen adds, "Our employees believe in our mission to bring the benefits of yoga to everyone in a safe and accessible environment, and it is truly felt across our community. Our members believe in that mission as well, and they want to do whatever they can to support us."