How to Reduce Plastic and Packaging Waste When Holiday Shopping
It's *officially* the most wonderful time of the year, and that means holiday gift-giving. Before you make any purchases, consider giving back to Mother Nature by taking steps to reduce packaging waste and plastic.
I am fairly certain my family is not the only family that ends up with a dozen trash bags filled to the brim with holiday bows, ribbons, and wrapping paper on December 25th. This year, let's try to reduce or eliminate plastic and packaging waste from holiday gift-giving. It all starts with how we holiday shop, so here are six ways you can employ sustainable online shopping and reduce packaging waste.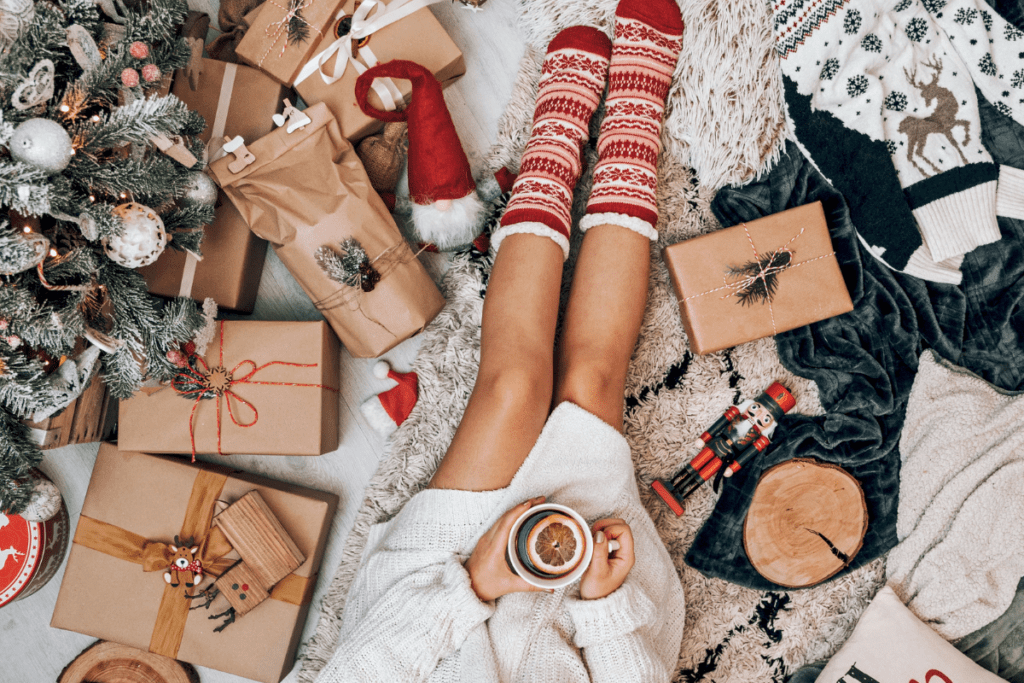 1. Donate in someone's name
You know that one person who has everything they could possibly need and is just plain impossible to shop for? Instead of spending your time and resources searching for the perfect gift, consider donating in their name. Pick their favorite charity, church, or organization and give a donation or gift in their name. When you donate in someone's name, you also reduce packaging waste that comes from wrapping boxes. It is a great way to capture the holiday spirit while considering Mother Earth.
2. Go zero waste
Ever heard your most eco-friendly pal talk about the merits of going "zero waste"? In a nutshell, that means following a set of principles that avoids sending anything to landfills, incinerators, or the ocean. In terms of sustainable online shopping, going zero waste might mean buying only from brands with completely recyclable packaging. You might also look for products that replace single-use items, or a company that offers an "end of life" program that helps you recycle or responsibly get rid of the product when you're done with it. Some zero-waste products and companies you might browse are:
3. Eliminate plastic waste in wrapping
If you are serious about working to reduce packaging waste this holiday season, Lovelia Horn, a Wellness Coach, recommends repurposing boxes.
"Look around your house. You might find some pretty good-sized boxes that are not being used. If not, go ahead and ask your neighbors if they have any that you could take off their hands."
Another way to reduce packaging waste, consider wrapping holiday gifts in an eco-friendly way. Sarah Smith, founder of Wrappily, shares a harsh truth for a recycle-everything girl like myself, "Most wrapping paper cannot be recycled because it's dyed, laminated, or contains non-paper additives." (Bummer!)
This year, forgo traditional holiday wrapping paper and instead, wrap physical gifts in brown paper bags, maps, newspapers, old calendars, pillowcases, or a reusable bag. You can also place gifts in reusable mason jars with a colorful holiday bow or ribbon.
Worried about ribbons? No worries! Orianna Nienan, owner of Product Love, says you can also purchase homemade bows and sustainable ribbons from Etsy where there are several options available for more sustainable online shopping.
4. Just choose one
"Choosing one" may not be an option you necessarily think of, but when it comes to holiday shopping, instead of shopping in-person or online at multiple stores, just choose one. Make a list of all your gifts and find one ethical store that will work for all of your gift-giving needs.
By choosing one store, you will reduce your carbon footprint by avoiding multiple boxes and shipping materials from placing holiday orders on numerous websites. What a wonderful way to sustainable online shop this year and reduce packaging waste simultaneously!
5. Select a slower delivery option
We live in a world of instant gratification, but if you are not in any rush to receive your holiday gifts, select a slower delivery option.
Christine Wang, the founder of TheSkiGirl, says, "If you really do not need your gifts right away, choose a multiple-day or longer shipping option, and fewer resources will be used overall."
That means getting your entire order in one box instead of paying for super speedy delivery for one item and then waiting for the rest of your items, which in turn causes more cardboard boxes, packaging, and plastic to be used. Genius!
6. Shop small and support small businesses
We hear it all of the time: "Shop small. Support small businesses." Not only is it wonderful to support community local mom and pop shops, but these businesses are also more likely to incorporate sustainable online shopping strategies and reduce packaging waste.
Haley Brothers, founder of an eco-friendly sleepwear line Weekend Made, says, "Shopping sustainably is easiest when you shop small. Small businesses [use] sustainable practices such as compostable packaging, eco-friendly fabric and materials, and local manufacturing."
Brothers says we should still do our homework to ensure the brands engage in these sustainable practices though. "Read the brand's about us page, and look at the fabric and materials used for each product to ensure they meet your sustainability needs," notes Brothers.
This year, do not be buried in all of the trappings of traditional holiday gift wrap. Instead, employ these tips to reduce plastics and packaging waste when holiday shopping and enjoy a more eco-friendly holiday. Mother Earth will thank you. Happy (sustainable) holidays everyone!