Make Your Grocery List and Check It Twice—N!CK'S Seasonal Flavors Are Out!
This post is brought to you in partnership with N!CK's. As always, we only work with brands we truly love, and our freezers are legit stocked with their delicious desserts. Use promo code ASWEATLIFE20 to get 20% off your online order!
Nothing brings joy quite like the holiday season—the extra time with friends and family, the traditions we bring back year after year, and the cozy feeling of togetherness, ideally around a crackling fire (something the Swedes definitely know a thing or two about).
One of the things that brings extra joy each holiday? The release of seasonal flavors that would just taste *weird* in June. This year, N!CK's is bringing the heat (or should we say, the chill?) with three new limited-edition varieties of their Swedish-style ice cream: Pepparmynta, Swedish Apple Pie, and Cheesecake Sno-flaka.
New to N!CK's? Welcome, friends. We've been obsessed with N!CK's for over a year now, because they take our favorite desserts and make them just a little bit better. Their ice creams are low-calorie with naturally-derived sweeteners. They're also low on net carbs, in case you're living that keto-friendly lifestyle.
We're taking these exciting new seasonal flavors as an opportunity to create new traditions with our families, friends, and even just ourselves. Think of this as our guide to ~styling~ the ice cream in your freezer (and if you want to stock up on extra pints of the Cheesecake Sno Flaka to last all year long, we support you).
Pair Pepparmynta Ice Cream with… Homemade Magic Shell Sauce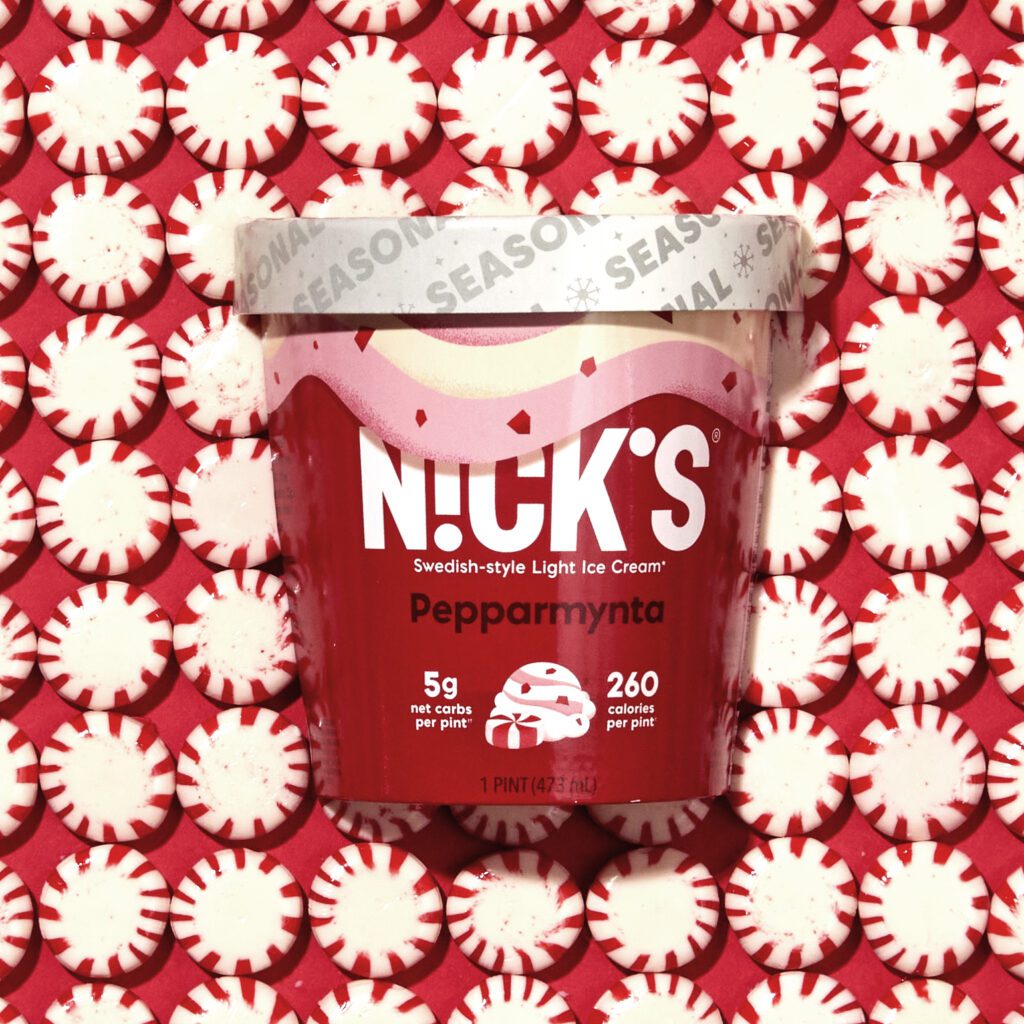 Peppermint and chocolate is just one of those absolutely divine flavor pairings. One way to turn regular ice cream into a family activity? Come together in the kitchen to make your own chocolate Magic Shell.
If you're not familiar, Magic Shell is an ice cream sauce that hardens into a smooth, shiny shell when poured over ice cream. Even better: it's only two ingredients, and you probably have both of them on hand already. It's easy to whip up when an ice cream craving strikes, and with only a few minutes required, family members of all ages can get involved.
Here's how to make your own Magic Shell: Combine one cup of semi-sweet chocolate chips with 3 tablespoons of coconut oil. Microwave in 30-second intervals until melted. Allow to cool for a few minutes, then pour over scooped Pepparmynta ice cream and enjoy!
Pair Swedish Apple Pie with… Sharp Cheddar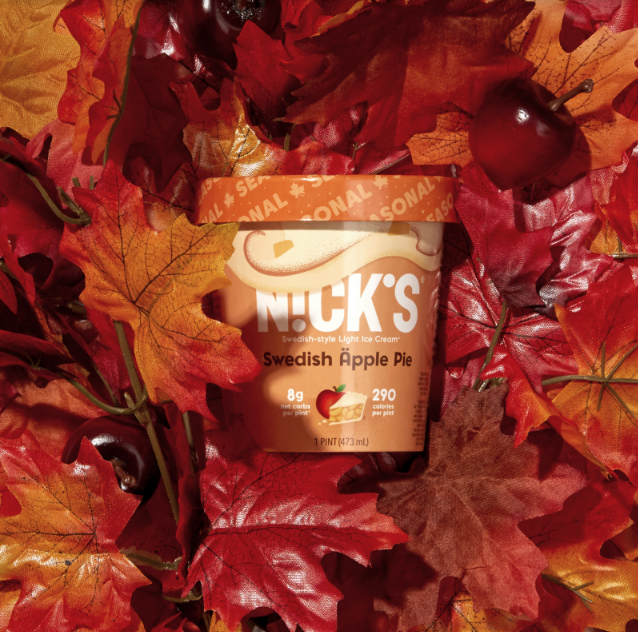 Okay, maybe this is a well-known fact, but it was news to me: in some places, it's customary to pair apple pie with slices of sharp cheddar cheese. Apparently, this dates back to the 1800s, when pie was topped with cheese as an extension of using dairy-based sauces. Makes sense—the combination of salty cheddar with the brown sugar and cinnamon of an apple pie creates a really nice contrast.
Of course, we're not suggesting that you literally top your Swedish Apple Pie with slices of sharp cheddar (but if you do, let us know how it is). Instead, slice up a wedge of cheddar to have on the side of your ice cream bowl. You might even turn this into a whole cheese-and-ice-cream pairing event! We have a hunch that gouda, parmesan, and gruyère would be delish, too.
Pair Cheesecake Sno-flaka with… Fresh Berries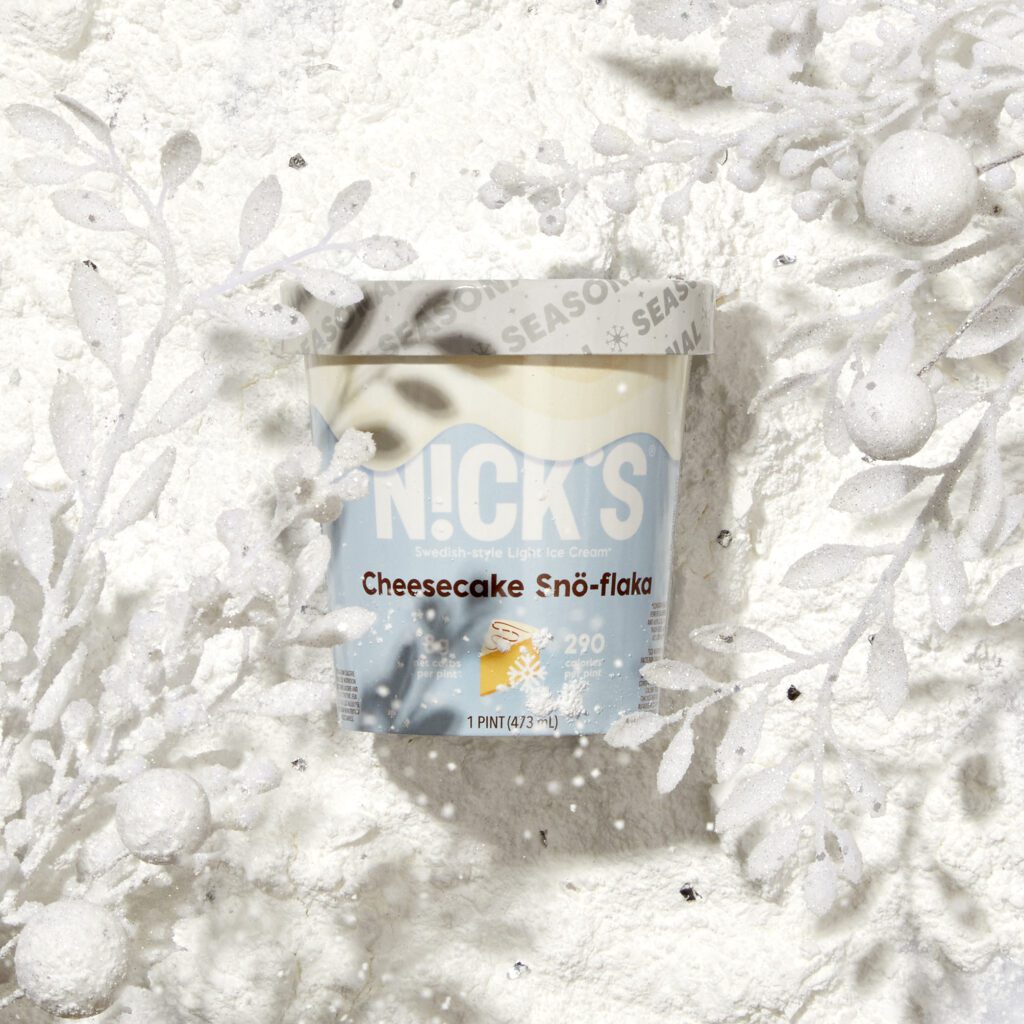 N!CK's is known for their lighter ice cream, but cheesecake flavors can still be pretty rich. With that in mind, we love the simplicity of topping Cheesecake Sno-flaka with a selection of fresh berries. Even better, Cheesecake Sno-flaka already has a strawberry swirl in it, so adding fresh berries only heightens that delicious taste. In our minds, adding fresh fruit makes it completely acceptable to eat ice cream for breakfast… just saying.
Want to go the extra mile? Take 20 minutes and make this homemade blueberry compote from fresh or frozen blueberries.
Ready to stock up on your new seasonal flavors? Use promo code ASWEATLIFE20 to get 20% off your online order!