Should The Legal Voting Age Be Lowered?
In honor of National Voter Registration Day, I wanted to delve into a debate that has long been contested in the world of politics, especially when it comes to mobilizing voters: Should the legal voting age be lowered to 16?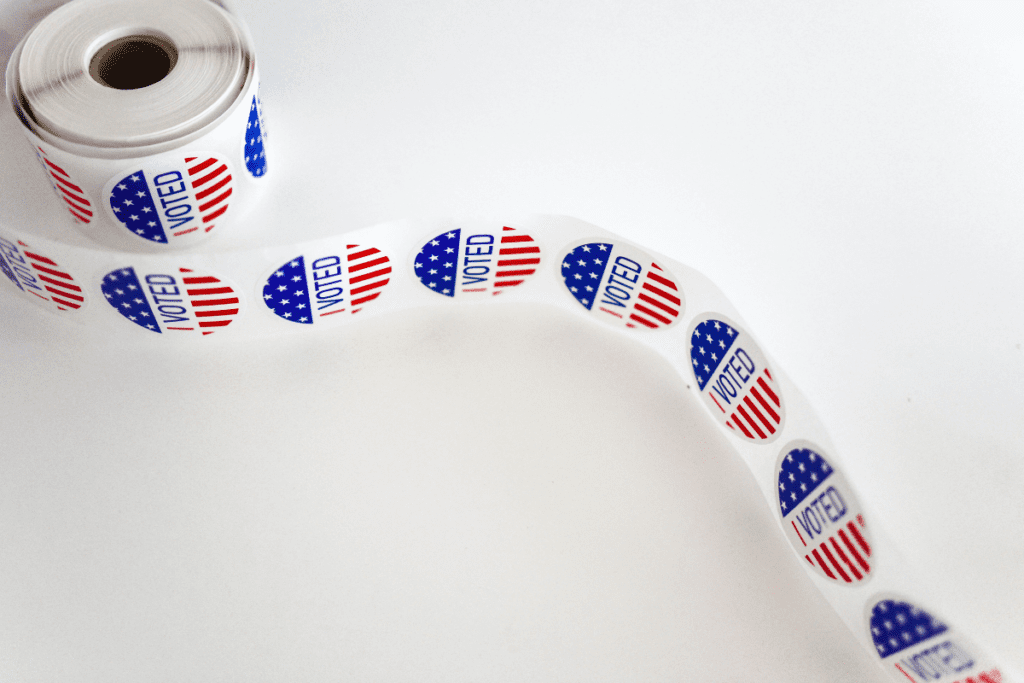 The history of determining the voting age
The 26th Amendment was ratified in 1971. This change to the Constitution shifted the legal voting age from 21 years old to 18. Similar statutes are found in most countries that permit voting around the world. At the time, many protested this change, claiming that 18-year-olds were far too young and naive to vote on elected officials. Would lowering the legal age to 16 bring about positive social change? Do teens in high school have the political savvy to vote intelligently?
This isn't a new ideology. Representative Grace Meng reintroduced legislation to lower the voting age in America to 16 years old in February of this year. She stated that "Our young people, including 16- and 17-year-olds, continue to fight and advocate for so many issues that they are passionate about from gun safety to the climate crisis. Their activism, determination, and efforts to demand change are inspirational and have truly impacted our nation. It's time to give them a voice in our democracy by permitting them to be heard at the ballot box." Meng has also championed plans for menstrual equity and access to period products. 
There have also been national organizations formed specifically to advocate for lowering the voting age, such as VOTE16USA, which outlines four specific arguments in support of allowing 16-year-olds to vote.
Pros of lowering the voting age
Proponents of lowering the voting age argue that this would instill a sense of civic responsibility into younger kids. The 2020 Presidential Election showed just how influential Gen Z voters were. According to an NBC article, 53% to 55% of registered 18 to 29-year-olds appear to have voted. That may be the highest ever recorded in the modern era of politics. Mobilizing 16-year-olds to also join this movement could potentially alter the future of our world. 
Another point is that teens have a unique experience to share with the rest of the world. They may have jobs, family responsibilities, play sports, and volunteer in their communities. By adding their perspectives to political debates, these teens could shift the structure of polarization that has crept into American politics. In society, when there's an increase in diverse ideas and perspectives, there's undoubtedly a correlation to increased access to innovation.
As shown through various examples, lowering the voting age has shown to be a successful model around the world, with a proven increase in voter turnout. Greenbelt, Hyattsville, and Takoma Park are three suburbs in Maryland that have already lowered the voting age from 18 to 16. Teens at the age of 16 can vote in the school board elections in Berkeley, CA. Also, several states already allow 17-year-olds to vote in state and presidential primary elections if they turn 18 before the general election. Furthermore, several countries already permit voting at the age of 16. Examples include Austria, Argentina, Ecuador, Cuba, Brazil, Nicaragua, and three self-governing British Crown Dependencies. Teens at the age of 16 can vote in Bosnia, Serbia, and Montenegro if they have a job.
Cons of lowering the voting age
Conversely, there are also multiple downsides to lowering the voting age. Teens are very impressionable and are largely influenced by their environment, which includes their home life, friends, and even teachers. Teens tend to pattern their belief structures, from spirituality to politics, on the ideas they see and hear at home. That means the votes of these 16-year-olds would likely mirror the ballots of their parents. This begs the question: would these be authentic votes or manipulated ones?
Imagine a strongly liberal (or conservative) family learning that their child voted for the candidate of the opposing political party. What if the parent potentially chooses to discipline their dependent child because of a vote? How would we as a society deal with situations like this? Questions like these must be answered before approval of lowering the voting age occurs.
As with most controversial debates, there are plenty of positives and negatives to changing the legal voting age to 16. In a time where our society is constantly changing and evolving, who knows what will happen next?
This is truly an urgent conversation to be had, especially given our political landscape today. As more voting engagement and recruitment is happening on social media, perhaps in California where there are young activist movements quickly growing, there's going to be a higher voter turnout with younger people showing up. Regardless of what your political views are, more people engaging civically should be considered a good thing.