Why You Should Travel Solo Right Now
Over the past year and a half, travel has started to feel like a fond relic of a time before the terms "social distancing" and "flatten the curve" meant anything to us. While travel guidelines are still complicated and changing rapidly, increasing vaccine rates are allowing us to see a return to travel.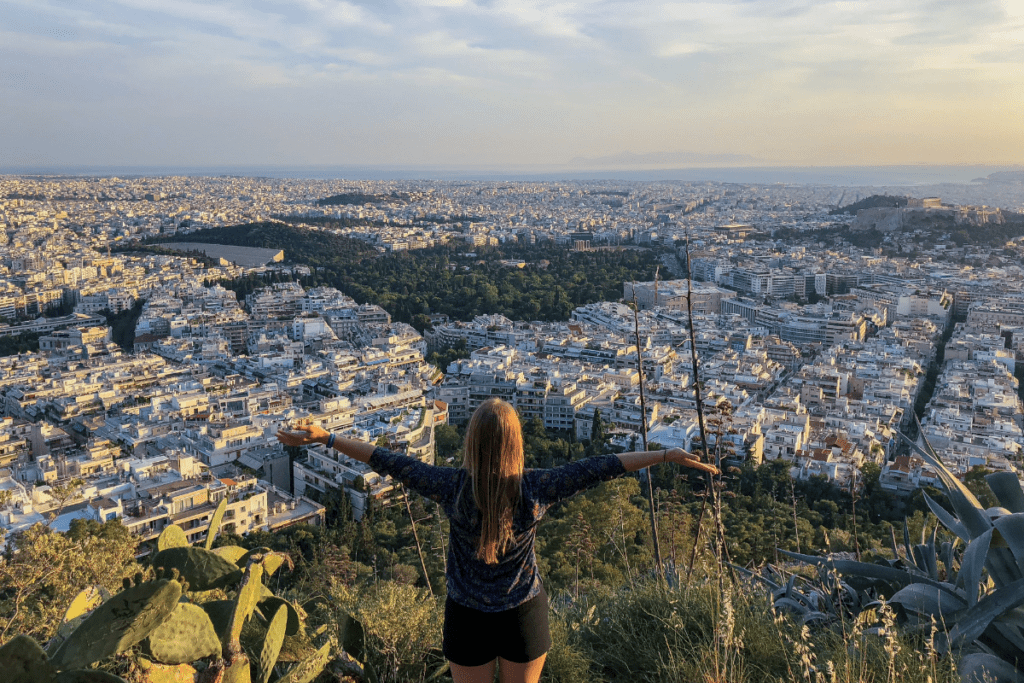 However, travel is now more complicated than ever. In addition to the usual concerns like where to stay, how to get to your destination, and what activities to prioritize, we now have to worry about vaccine rates, extra documentation, and how to navigate different risk tolerances of those in our group. 
If you're feeling wanderlust but have some reservations about everything that comes with traveling in 2021, consider solo travel. You might wonder why you should travel alone after more than a year of limited social interaction. Given all of the uncertainty, now is actually the perfect time for solo travel. Here's why.
Flexibility is key
In a world with constantly shifting guidelines and restrictions, it's important to be flexible with travel. When you travel alone you only have one work schedule, financial situation, and tolerance for spontaneity to contend with. Want to hop on Google flights and choose the most affordable destination for a specific weekend? Do you work remote and want to book a one way flight to your favorite national park? Solo travel gives you the breathing room to make decisions based on what makes sense for you and only you. Additionally, if restrictions shift and you change your mind about specifics, you won't have to worry about someone's else's reaction.
Managing risk tolerance
One thing we've learned is that people react differently to the threat this pandemic has and continues to pose. A fully vaccinated person who lives alone and works from home might feel much more relaxed right now. In contrast, someone who is immunocompromised, lives with a high risk individual, or has a job that requires them to be physically present may still be grappling with what is and isn't safe for them.
Regardless of your specific risk tolerance, you're likely familiar with the social challenges of balancing that with others. If you're fully vaccinated and hoping to travel to a big city to attend a festival or check out new restaurants, it's probably best not to take that trip with someone who will be anxious in crowded situations.
In contrast, if you'd rather spend your vacation outdoors in nature where the threat is lower, you probably want to steer clear of travel buddies who will push you to move the trip indoors and closer to others. These complex factors make solo travel particularly attractive in this cultural moment. By going it alone you guarantee full control over the choice of destination and activities.
You can make the trip your own
Pandemic or no pandemic, there's always an argument for why you should travel alone. When you leave friends and family behind, you have the luxury of doing whatever you want on your terms. If you want to book a staycation in a luxury hotel five miles from your apartment, order room service, and not leave the room, you can. Want to book a major trip full of sightseeing and being on your feet all day? Great. If you want to keep things budget friendly, prepare your own meals, and stay in hostels, that's on the table. And if you've built up that travel budget and want to go all in on a few days of luxury, you can do that too.
Whatever you're looking for from travel, solo travel gives you the opportunity to make a trip exactly what you need. Whether that's a vacation free from balancing different expectations of Covid caution or not having to bend your budget to fit someone else's, choosing to hop on that flight alone might be the start of your next favorite adventure.