Four Activities To Do Sober With Friends
Whether you're a cocktail aficionado or generally abstain from booze, there's always a case for mocktails in place of their alcoholic counterparts. The mental and physical health benefits of staying sober, whether for the night or completely, include decreased anxiety, better sleep, limiting empty calories, and avoiding the ever-dreaded hangover.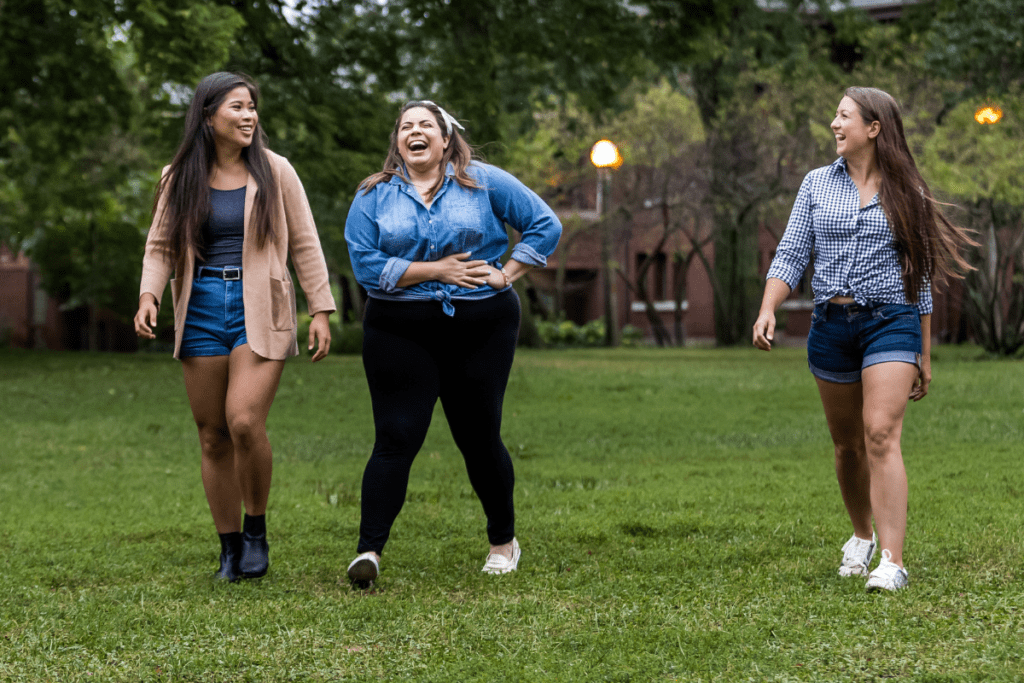 Unfortunately, society can sometimes rely too heavily on happy hours and boozy brunch for social activities. You might feel at a loss for sober things to do for fun, especially if you hang out with a thirsty crowd. If you're looking for activities to do with your friends while staying sober, look no further. Here are four activities that you can enjoy while sober.
Group fitness classes
While you're prioritizing your health by declining alcohol, why not take it a step further and hit up a group fitness class? Now that studios are reopening there's no shortage of fun new classes to try via Classpass. Or, if you want to take advantage of the summer, check out events like Fitness At The Park. And if you want to meet a group of awesome people join aSweatLife for a #sweatworking event. No matter how or where you choose to get your sweat on, meeting up with a friend for a workout is a great alternative to happy hour that will leave you feeling better in the morning.
Pop up events
After a year of cancelled events, pop up events are showing up everywhere. Look up pop up events in your area, and you'll find something to suit any interest. For example, the highly anticipated FRIENDS Experience and the immersive Van Gogh exhibit are both making their way across the country. Events like these are great for those skipping the drinks because they're built-in activities that don't leave you missing alcohol.
Check out a mocktail bar
Sometimes you just want to sit down with friends and catch up with a tasty drink in your hand. Luckily, the sober curious has been picking up traction over the past few years—and the hospitality industry is taking notice. Even if a mocktail only bar hasn't made its way to your city quite yet, there's definitely a restaurant or regular bar that's thinking differently about their drink offerings and crafting alcohol free beverages that go beyond just soda. Food media has also picked up on the trend. You should be able to find a list of restaurants that offer great drinks sans liquor in your area. Now, you can suggest a place where you can sip on something a little more exciting than water.
Brave a regular bar
It's inevitable that your friends are going to want to go to a bar from time to time, and for good reason—news flash, bars are fun. Just because you're not drinking, doesn't mean that you can't enjoy a bar as much as you do with booze in your cup.
Look for bars with activities like karaoke, trivia, darts, or pool. Or, take it a step further and try to find a barcade where you know there will be plenty of activities in addition to drinking.
Finally, if you're choosing not to drink at a bar, be confident and own your decision. Odds are, your friends won't care, and they'll just want to spend time with you.