How to Make New Friends Post Pandemic
As vaccination rates increase, Covid case counts decrease, and cities throughout the country open up to full capacity, our social lives are beginning to shift back to something reminiscent of a pre pandemic state. While many of us are excited to hug our friends without a mask, sit elbow to elbow with a stranger in an indoor restaurant, or have people over for an indoor game night, this shift can be challenging if you find that you don't have quite as many invitations as you'd like. 
The pandemic upended life as we knew it. Maybe you're working permanently remote. Maybe friends and family have moved away over the past year and a half. Or maybe your interests have shifted and you find your pre-Covid social life no longer fits you. Whatever the circumstances, you may be wondering how to meet new people in a different world. If that describes you, try these strategies to make new friends.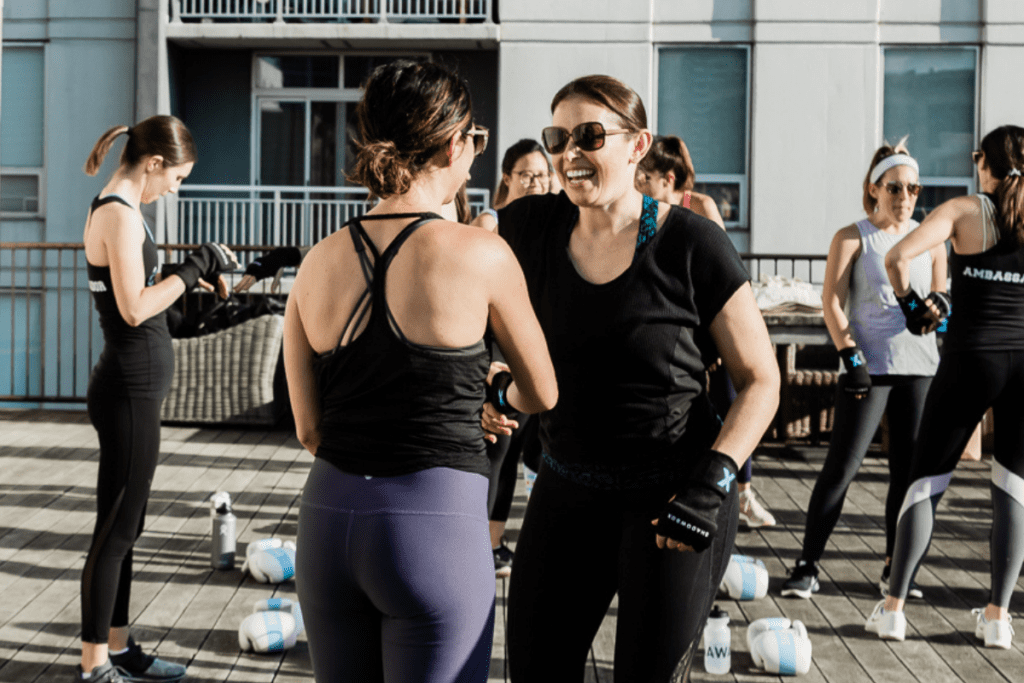 Get back out
The past year has proved that we can effectively work from home, sweat from home, and even socialize from home in some capacity. However, there are benefits of returning to IRL solutions for our workouts, networking events, happy hours, and meetings.
If you're looking to meet new people and feel safe returning to some activities in person, make it a priority to do so. By heading into the office, you'll open yourself up for those candid social opportunities. Joking with coworkers during lunch or dropping by happy hour with the team will increase your chances of building new friendships.
Search online
If you've switched jobs and are working remote, or some of your friends moved away in the chaos of the past year, you may be feeling like your old social life is no longer available to jump back into. If you're looking to rebuild and meet new people, consider turning your search online. From apps like Bumble BFF and Meetup to local neighborhood Facebook groups or specific social networking groups like Girls New to Dallas, there are infinite resources to meet new people online as long as you approach it with an open mind.
Join a local group
Picked up a quarantine hobby? Now's the time to bring that out of the house and find some like-minded people to do that activity with. Whether you're interested in reading, volunteering, fitness, art, or comedy, there's a group out there for you.
Consider the things you like to do already that would be even more fun with some camaraderie. Do a quick Google search for that activity plus your zip code should lead you to people who you'll have a natural connection with. And if you're looking for an awesome group of people to get started with, check out the aSweatLife ambassador program.
Be respectful
The past year has been challenging for all of us. People have shown a wide range of risk tolerance and comfort with a variety of activities. You might be ready to head back to your favorite indoor group fitness class, but don't assume everyone is.
Check in before solidifying plans, and be transparent if you're not quite sure of what someone's comfort levels are. When extending an invitation, be as transparent as possible about who will be at an event, vaccine status, and indoor versus outdoor gatherings. This will allow people with varying comfort levels to make an informed decision about what social activities to attend or decline.