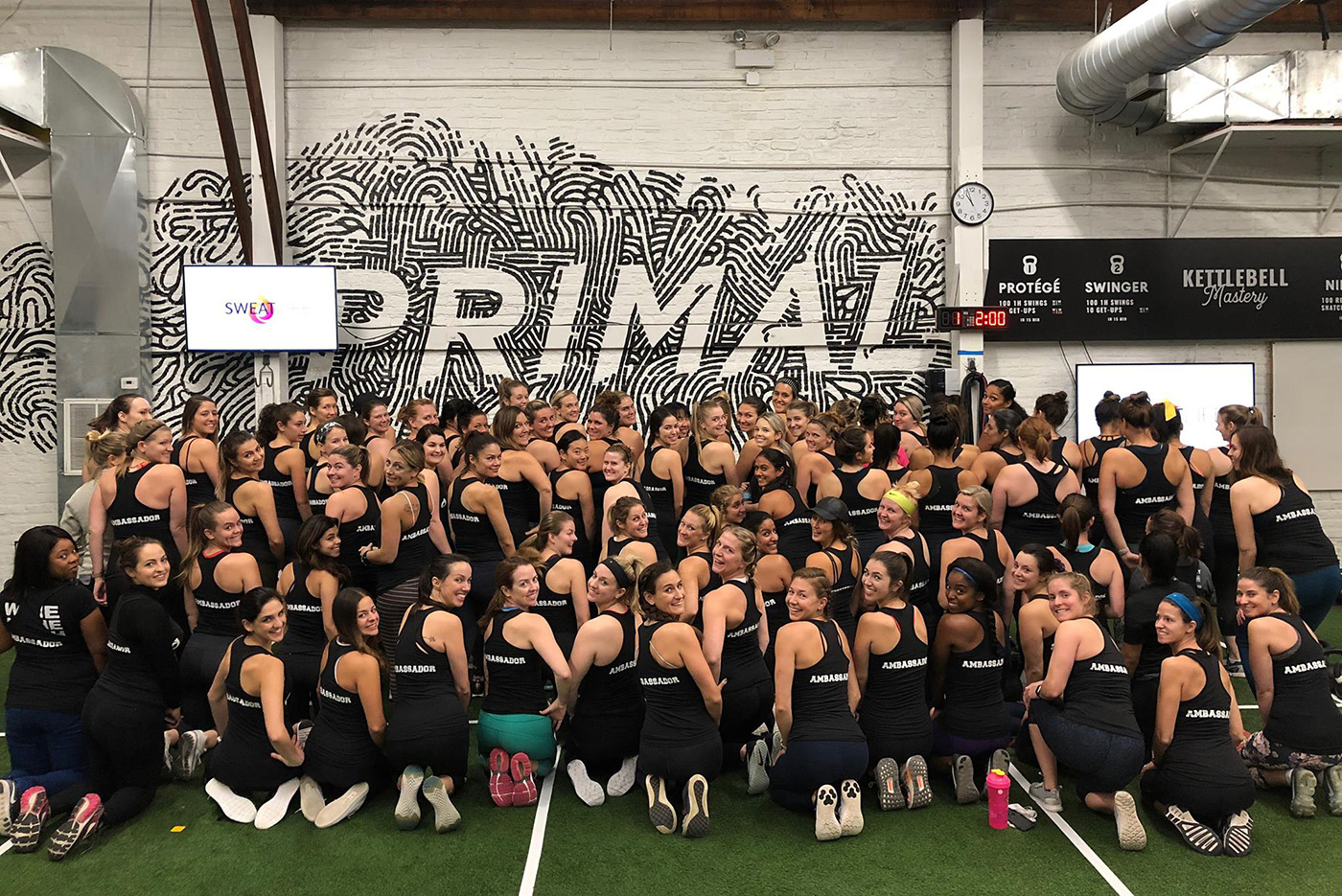 Years ago when we started the aSweatLife Ambassador program, we knew right away it would be more than a traditional Ambassador program. Sure, you rep aSweatLife proudly and share what you love about being an Ambassador with the people you encounter in the gym, at work, or in your day to day life. But more than anything, it's about becoming part of a connected group of individuals who want to go after big goals and who want to support each other along the way in achieving them.
That's why each year, with each new class of Ambassadors, we kick everything off with a goal setting session. You write down some things that might scare you a little when you put pen to paper. And every year, we hear from countless individuals that they're not only talking about their goals with others, they're getting help from them in the areas where they need expertise, and they're actually accomplishing what they set out to do.
So, what the heck does all this have to do with a national Ambassador program, anyway?
We're so glad you asked. We already know how much we love bringing Ambassadors together to cheer each other on in their fitness goals – and any other big, scary thing they're going after – all over Chicago. And for the past year, we've been hard at work building a platform of digital content, tools and resources to support you along your journey no matter where you live.
And now, we'd love your help in growing the community of goal-getters (aka aSweatLife Ambassadors) in your city to extend the IRL community we know and love so much further than every before. Ready to apply? You can do so below, or share this link with your friends in your city that you want to tackle big goals with.
We're opening up the application for a limited time in cities outside of Chicago on a rolling basis.
Apply right here (or below).
What the program includes
Unlimited access to the Ambassador Channel on the SweatWorking App which includes dozens of meal prep guides, workshops, goal setting seminars, meditations, and workouts to add to your routine
Access to the Ambassador Facebook Group and Slack Channels, a network of more than 500 people across the country all a part of the program
In-person meet-ups organized among Ambassadors in your city that includes workouts and workshops
Studio-of-the-month perks both on the SweatWorking App and in person
How to apply
Applications are open now outside of Chicago on a rolling basis. Scroll below to apply or click right here.
We look forward to hearing from you!