BootCamp with ThorZen, Uniting the Mind and Body
On a Sunday in April, I placed my yoga mat on a bed of lush green grass. I plopped myself down onto my mat, donned a pair of headphones, and took a cleansing breath as Fyze's Emotion began to play. This was the beginning of my first session with ThorZen, an up and coming "high-energy, feel good bootcamp" that meets in Honey Park, nestled in the busy city of Shenzhen, China. From friends I had learned that ThorZen was a wellness journey, rather than a fitness class, combining mindfulness and a HIIT workout to help participants restore balance to their bodies and their minds.
I loved my session with ThorZen. The rootedness I found in the guided meditation, the strength I felt while sweating hard through the HIIT workout, and the grounding I got from creating my own affirmations at the end of our session had me feeling connected to my body and my spirit.
As a seeker and storyteller, my Sunday in the park also piqued my curiosity about the origins of ThorZen—what had inspired the founders, Bradley Martin and Tino Carter, to bring ThorZen to fruition? What rewards had they themselves and/or participants reaped already?
In January of 2020, about to leave for his Chinese New Year vacation, and just as news of Covid-19 was becoming public, Bradley wrote a note to himself: get my bootcamp classes going. At the time, he had no idea how he would do so. As a certain fate would have it, Bradley would spend some weeks in Thailand, avoiding a return to China where Covid had taken hold. During his stay in Chalong, he found himself reflecting on the things that bring him peace in life. He thought back to his time in South Africa when he had felt connected to himself, immersed in the nature of Cape Hope.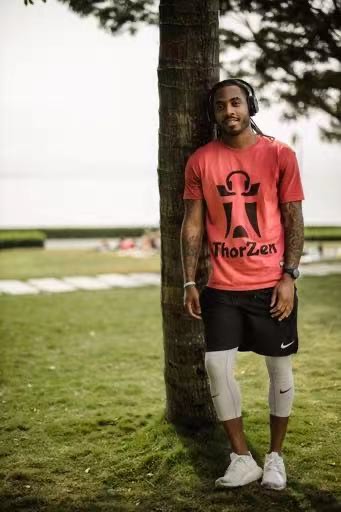 Meanwhile, Tino was at Parma Eco Valley, the first Ayurvedic resort in China. After a week of learning about the ayurvedic practices, gaining an understanding of his element (fire), and eating a plant-based diet, Tino felt like a different person. His sleep improved and his system felt more balanced. He had lived an experience that proved the deep connection between mind and body.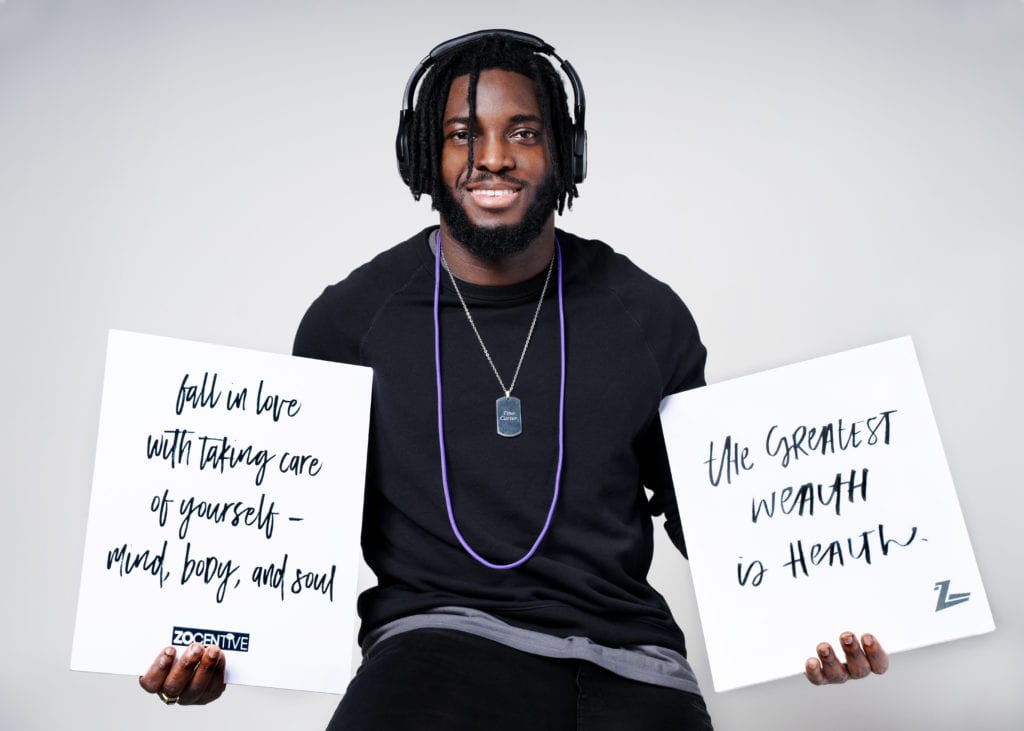 Without yet having knowledge of the other, Bradley and Tino were each having their own spiritual experiences. It was in September of 2020, at a silent disco yoga event that Tino put together, that the two men finally met. When the two began talking at the end of the event, they realized how much they had in common: they both preferred exploring wellness to partying, they are both deeply reflective individuals, and they share a value of bringing people together with mindfulness and fitness. From this night, their entrepreneurial bromance was born.
Almost exactly one year after Bradley had put words to his vision, after hours of conversation and collaboration, the first ThorZen session took place in the park, named in honor of the balance between strength (Thor) and mind (Zen). At the end of the class, participants, mostly female at this time, inquired, "Can we do this every week?" Bradley and Tino had successfully created a space that so many of us are craving, one into which our whole self is invited.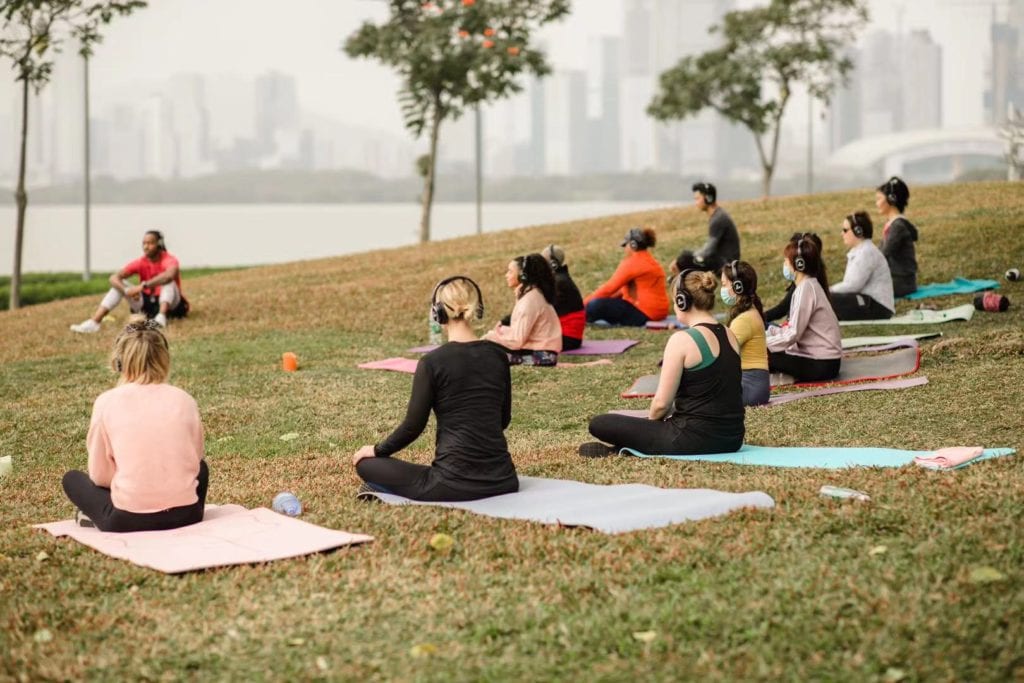 While many Westerners have a singular story about China, that it is a harsh, Communist country, the truth is much richer than this. Each year, people all over the world attempt to emigrate to the United States, often seeking to realize their American Dream. Tino and Bradley, two Americans, are living out their "American Dream" in China. In Eastern medicine, rather than treating a symptom, or one system in the body, practitioners seek to find the root of the disease or problem. Bradley and Tino have found the context that seems to be just right for their wellness journey as they bring body and mind together in their ThorZen sessions.
As the sun had begun to beat down on us that Sunday in April, Bradley joked, "Maybe by the end of today you'll all have at least one ab showing." We did work our core muscles, which helps us with our physical balance. Bradley and Tino also supported us in working muscles that you cannot see when we don our bathing suits, but our mind and spirit muscles have even more to do with our beauty than our abs, and these men get that. Having lived in China for nearly five years, I have found my favorite yoga studio and my favorite gym space, but I had not found a space that allowed me to connect to the dimensions of wellness quite like ThorZen does.