How A Grammy-Award Winner Changed the Beverage Industry with MAD TASTY
This post was written in partnership with MAD TASTY. As always, we only write about products, brands, and experiences we truly love.
In 2018, Grammy-winning producer/singer/songwriter Ryan Tedder was at the peak of touring and performing with his band OneRepublic, while also helping major names like Adele, Beyoncé, and Ed Sheeran write and perfect their songs.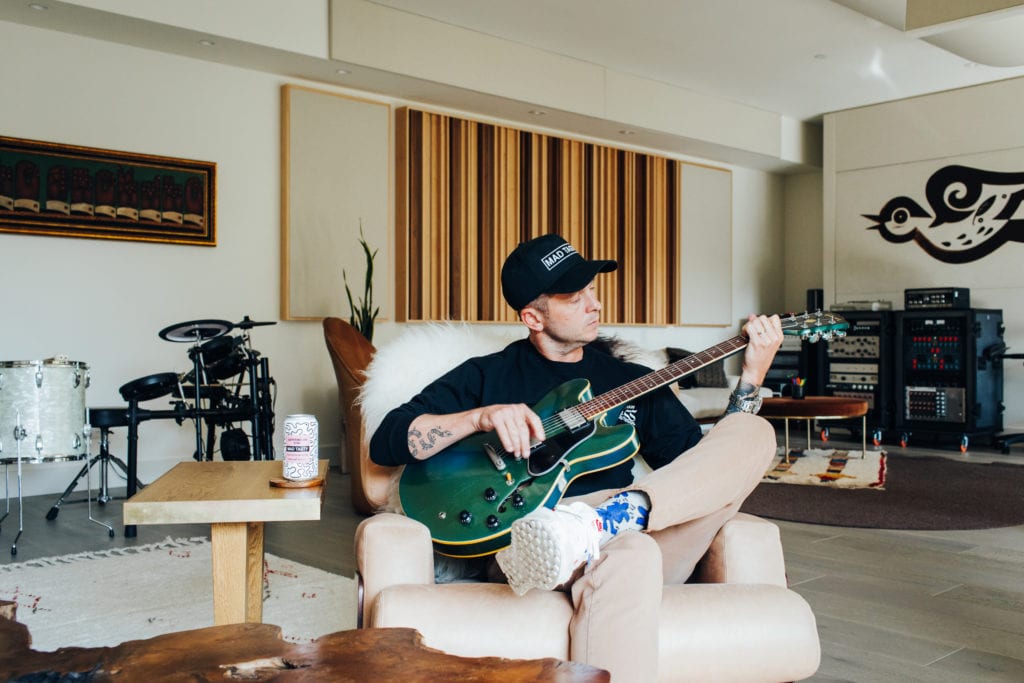 But despite all the outward appearances of success, Tedder was struggling with burnout and anxiety. He was prescribed anti-anxiety medication, but even that didn't help him relax and recharge. Hating the way the medication made him feel, Tedder began a search for more natural solutions for his anxiety.
As luck would have it, Tedder had grown up with the Stanley brothers, the founders of CBD company Charlotte's Web. With their guidance, he began to educate himself on the benefits of hemp and CBD, eventually incorporating it into his daily routine and dropping the anti-anxiety medication. A naturally curious learner, Tedder learned about the endocannabinoid system and how it works to balance your body and ward off stress—and the more he learned, the more he saw an opportunity to share his knowledge with more people.
A different approach to CBD
Yet even as he felt the benefits of CBD, Tedder hated the medicinal, earthy taste of typical tinctures. He wanted something more approachable that fit seamlessly into his everyday life. With the help of his network at Interscope, First Bev, and SoRSE, Tedder helped create the no sugar, sparkling water that would eventually become MAD TASTY.
The simple and clean formulation, they discovered, was MAD TASTY's secret sauce in the CBD beverage industry. According to Director of Marketing Leila Khoury, the team wanted a sparkling water product specifically because "you could drink it all day long, especially since [MAD TASTY] has no sugar or sweeteners."
Plus, with 20 MG of hemp extract per can, "you can drink one a day or five a day, whatever fits into your daily wellness routine" she offers. "A 20 MG formulation is significant enough to notice, but low enough to have multiple cans per day."
"We use a broad-spectrum hemp formulation, which is derived from the whole plant minus any traces of the THC molecule," she explains. "So it has that entourage effect, meaning it's more beneficial than just a CBD isolate."
Without extra sweeteners in the drink, MAD TASTY drinkers report feeling relaxed, focused, and hydrated.
"At the end of the day, MAD TASTY is just a beverage that makes you feel good," Khoury says.
Making transparency (and philanthropy) key for the consumer
Regulation has been an ongoing challenge for MAD TASTY and other CBD brands, as the FDA has made hemp a legal ingredient but hasn't yet published any food and beverage regulations. But the company has found opportunity in the lack of regulations: the chance to be totally honest and transparent with their audience.
"We show our latest test results, we talk about our formulation and partner with experts in the industry to educate our consumers, because without clear federal regs, it's left to the consumer to learn more about the individual brands and their brand ethos," Khoury shares. The team hopes that 2021 brings more legislation and regulation to the CBD industry, to make it easier for consumers to understand what's in every product.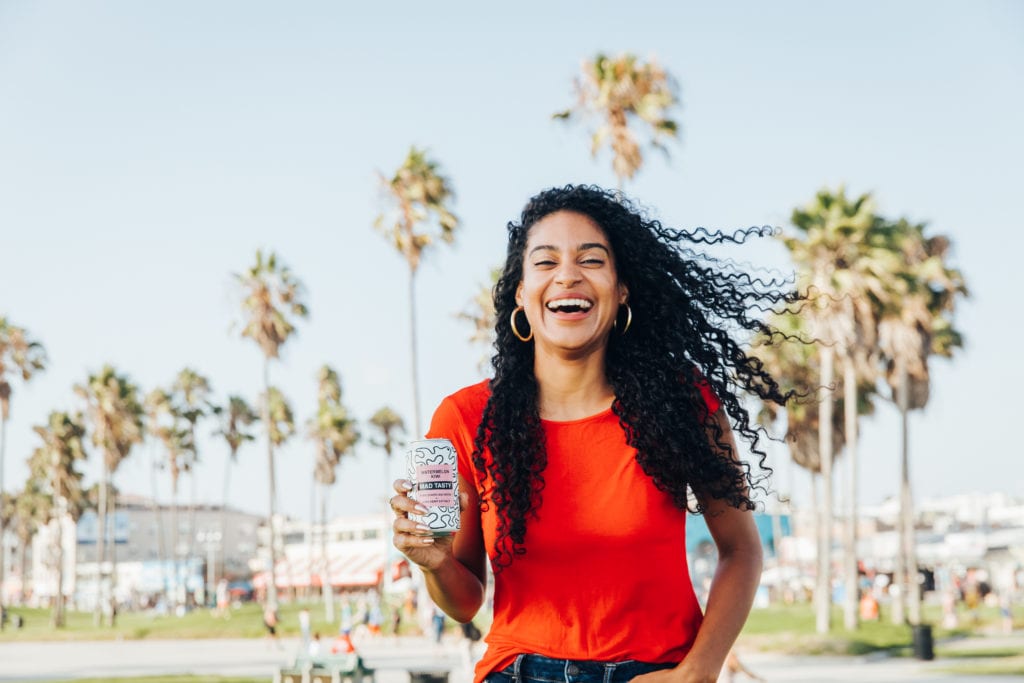 MAD TASTY has also built philanthropy into their business model: for every 12 ounces of MAD TASTY sold, they donate 12 ounces to Drop4Drop, a nonprofit organization working to alleviate the world water crisis.
"It's one of the most motivating factors for our jobs," Khoury reveals. "It's amazing to hear the life-changing stories from the villages the MAD TASTY community is able to help. We built five more wells in Q1 and can't wait to continue to make an impact as MAD TASTY scales."
Beverage trends into 2021
Dan Holland, COO of MAD TASTY, predicts the alcohol and non-alcohol beverage industries will continue to shift as consumers demand lower sugar and healthier-for-you options. CBD beverages, when formulated within these consumer wants, is a unicorn beverage because it is able to capture share in both categories.
"The beverage category is very cyclical. Sparkling waters were hot in the 80's to mid-90's and then slowed down due to the growth of flat water. Well, sparkling is definitely back. Sparkling beverages are growing at double digit rates quarter over quarter. Amazingly, even carbonated soft drinks are showing gains again."
"MAD TASTY has a lot of category and beverage momentum behind it and we love that MAD TASTY fits into any beverage moment – hydration, recovery, focus, mood balance, calmness and more," says Holland.
Let us know!
Did this post help you get closer to achieving one of your goals?