Lazy Laowai: Living that Expat Entrepreneurial Life
When you walk into Lazy Laowai, the new gym in my Shenzhen, China, neighborhood, you are first met by a bar, some rustic chic stools, and three beer taps. Tables with games, such as Jenga, are set up in front of the bar, and a refrigerator houses chilled coconut water, orange juice… and more beer.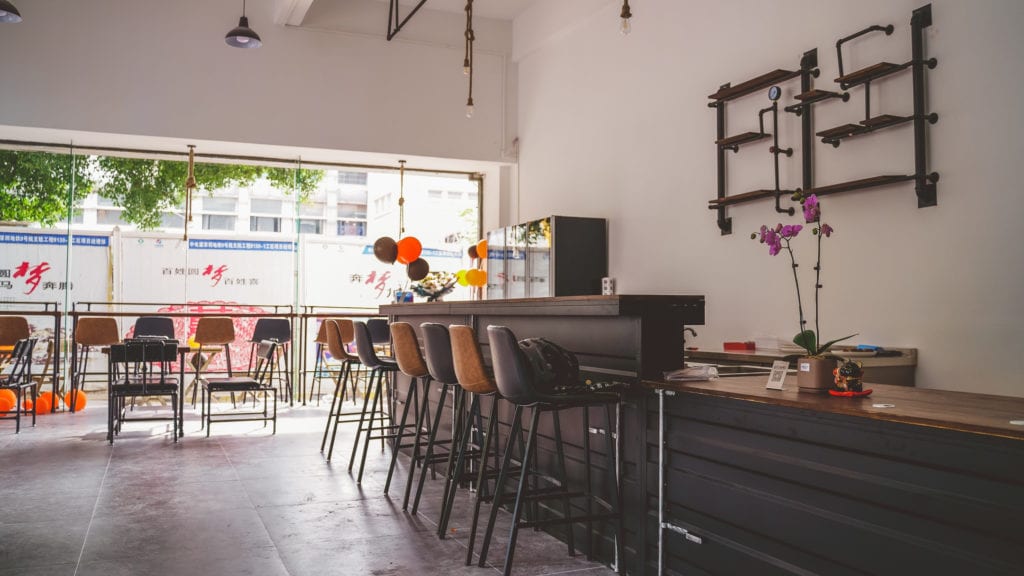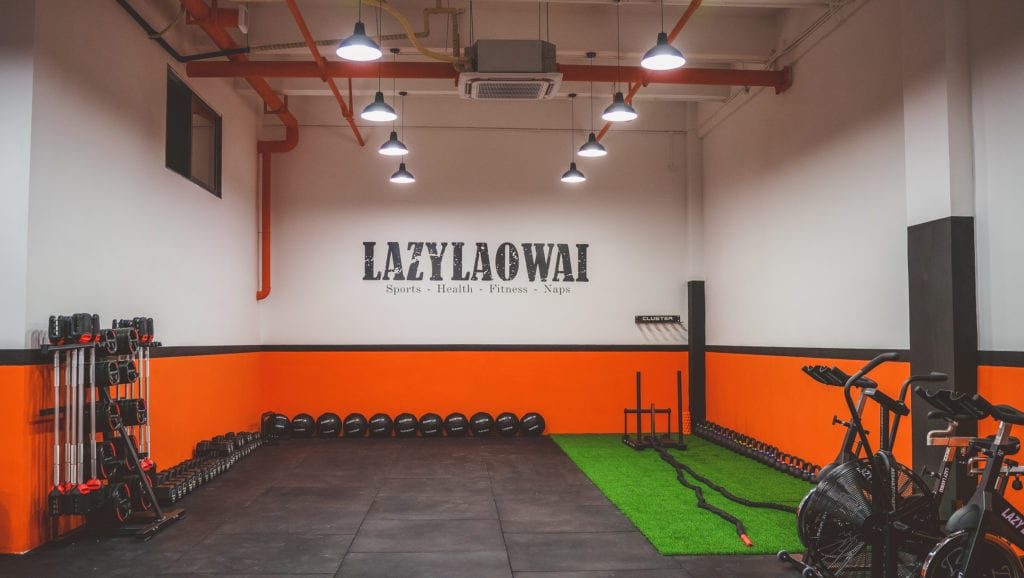 Strolling into the gym on a Tuesday of our Chinese New Year holiday, I find Kris Scully, the co-owner of the Lazy Laowai, taking a rare moment to sip a proper coffee. Two months ago I caught Kris scarfing down a McDonald's sandwich, a desperate act of hunger that awarded him many reprimands from his friends, and side-eye stares from new members. 
The numbers of beers and empty McDonald's wrappers are a bit misleading, though. During a global pandemic, one that began just over a year ago in a large city north of Shenzhen, Kris has taken what was a growing fitness community of largely expat China dwellers and opened up even more space for them to explore health and fitness in social, serious, and playful ways.
As I settled into a seat across from Kris, enjoying my handcrafted oat milk latte from Ella, Kris's front desk employee, we began to talk more about Kris's story and the origin of Lazy Laowai.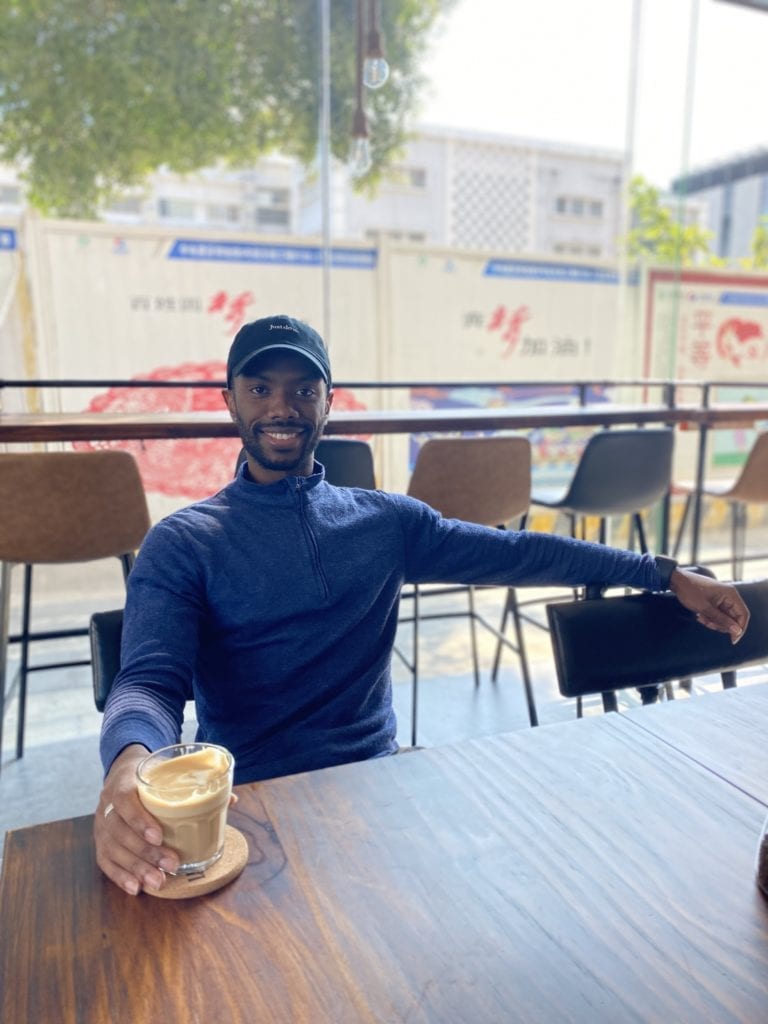 Kris was soon shaking his head, reflecting and chuckling. "It all started," he began, pausing to think, "I guess it was in university when I became interested in teaching ESL."
For Kris, what began as an interest in meeting people from new places turned into a decision to move to China. At 27-years-old, having never before traveled abroad and having been so busy teaching others English that he hadn't yet learned any Mandarin, Kris boarded the plane bound for Shenzhen.
"What China offered me," explained Kris, "was a place to connect with a base of students that I hoped to get from China to Boston to study." Kris continued, "I've never liked having a boss and I had hoped to open my own study abroad center in China."
I looked at Kris, a friend I had met two years ago at a fitness event he had set up, and marveled at his story. We weren't sitting in his center for studying abroad, we were sitting in his newly minted gym. As I waited for Kris to continue, I reflected on one of my own life's plot twists: I had intended to keep my life in the West, the Universe had pulled me East, and so I had intuitively followed.
I think all of us have those moments, I like to think of them as Universal Interventions of Serendipity, where we find ourselves at a crossroads. Maybe in that very moment, maybe some time later, we come to realize it wasn't such a surprising juncture to be at, it was the very place we were supposed to be to move into our biggest heart space.
So, there Kris was, fulfilling a 10-month contract in Shenzhen, working for someone else at a study aboard center, while also making new friends by engaging in conversations in a WeChat group called Kick-It. One day Kris opened the chat to find his new friends complaining about gym prices, and so he proposed that a group head to one of the gyms and ask for a group rate.
This was a turning point in Kris's story, but he did not consciously know it as such just yet.
The group that had landed a discounted gym rate set up their own new group in WeChat. They kept talking about fitness, and the group kept growing, hitting 200 people, now 300 people, until one day Kris decided to give it a name: Lazy Laowai, or Lazy Foreigner.
Meanwhile, Kris completed his 10-month contract and decided to rely on money from coaching American football and his savings to get him through the next months.
As work now had little demand on Kris's time, he began to set up more events for the Lazy Laowais to attend, being anything but lazy as they rock-climbed, did muay thai boxing, HIIT, yoga, and capoeira in the local parks.
One day at a trampoline park, another event Kris had organized, he met Lucy, who was accompanied by Serendipity. When Kris was struggling to speak with those working the park, Lucy, a Chinese citizen, stepped in and kept things running smoothly. A collaboration between Lucy and Kris developed, alongside their friendship, and together they decided to make a few shirts, a sign, and some towels with Lazy Laowai printed on them to bring to their events to keep their growing fitness community jazzed.
Some months passed, but not even so many, and Laowais started planting those peonies, mentioning again and again, "We should really have a brick and mortar space." The Laowais had a good point: navigating permits and convincing officials to let a bunch of foreigners do crazy things together in the parks surrounding Shenzhen proved to be a logistical inconvenience at best many times. Not to mention the oppressive heat that presses down on Shenzhenites eight months a year, putting anyone working out outside in danger of heat stroke.
At this point, Kris was aware that perhaps what he had always wanted but hadn't quite acknowledged could possibly come to fruition: he could work for himself and bring together a fitness community at once, and make a living of it all.
Skimming over the chapters in Kris' story entitled, "F*CK WHAT HAVE I DONE," "Where my coaches at?" and "It's okay now, I don't need your lifeboat," we arrive at "Lazy Laowai, the gym."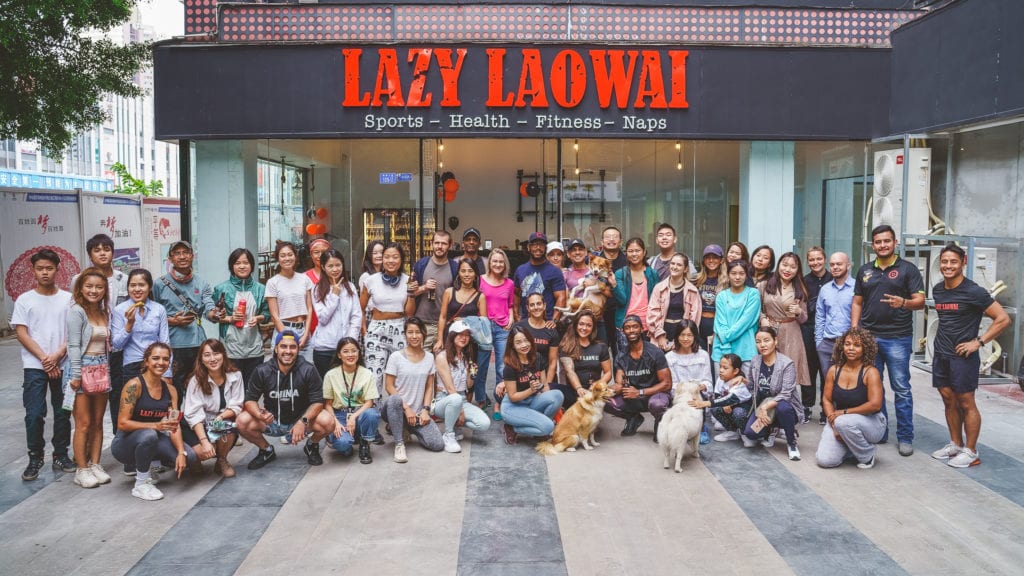 Three months after the grand opening, Kris is watching, rather zen-fully, the ebb and flow of new memberships, working with his coaches to co-create a team vision, and marveling at what his life a short time ago, and where he sits now.
"Every New Year's Eve, I would do something to further my dream and goal of working for myself. On The New Year's Eve three years ago, I was sitting in my Boston apartment, I went on WordPress and I made the website for RoseInternational for the study abroad program that I was beginning to envision. Now … now, I'm making smoothies in my gym," Kris says with his arms crossed, looking towards the blender.
We are both looking at each other, giggling and laughing, and I imagine both thinking, "Ain't life crazy??"
After we catch our breaths, Kris says, reflectively, "A little over three years, and things have just been … hyperspeed. Would other people have done it? Now that's a good question? I'm trying to think, would I do it again? Yeah, I would. For sure."