Windmills and a Workout in The Netherlands
It was our second day in Amsterdam. I was enjoying a respite from the tropical climate of Shenzhen, China, where I live as an international school teacher. I was taking in the rather pristine air quality index, a true blue sky, and the brilliant greens and bright whites of Dutch flowers. I was also feeling peaceful watching the meditative turn of a windmill on a tour to Zaanse Schans, a part of the Netherlands an hour and a half outside of Amsterdam proper.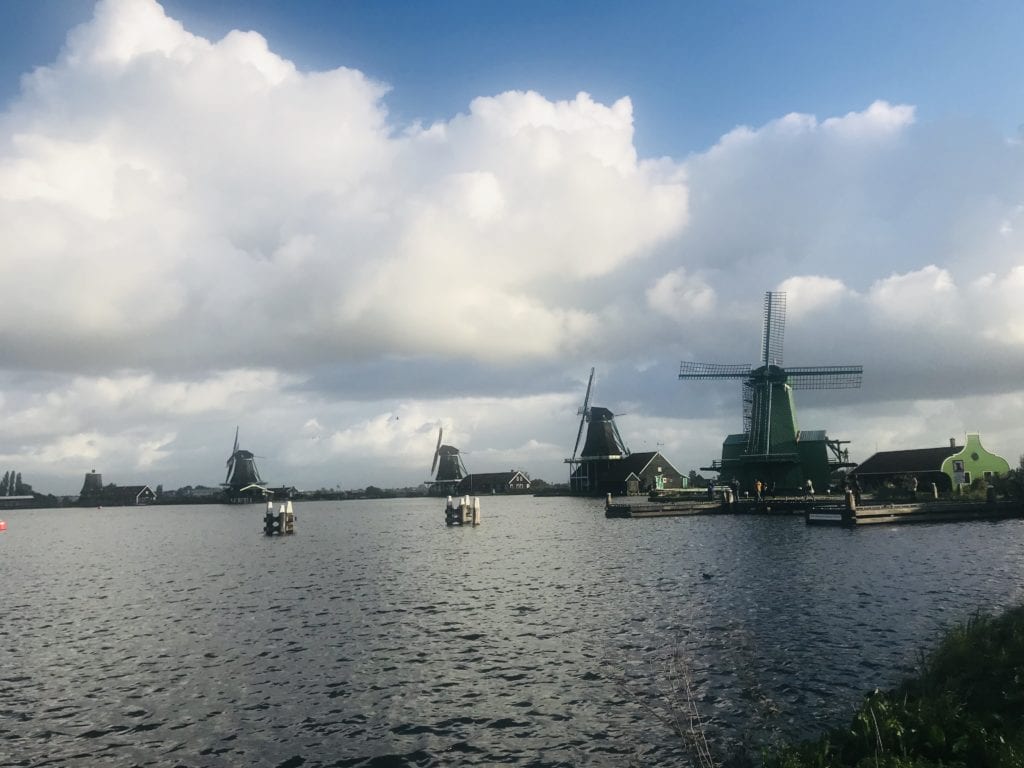 I am fortunate to be building a life of exploration and travel. I first lived abroad in Quito, Ecuador, which provided space to travel a bit of South America, to climb many of the Andes mountains, and to tap into my international identity. Living in China has afforded me the space to sign up for a yoga retreat in Sri Lanka, to sample Sago worms in Malaysia with my 11th grade students, to sip tea with my parents at a retreat surrounded by mountains in Yangshuo, China. My life is often one of so many privileges, and I am grateful.
Amidst the travel, I work to always have an eye on my wellness. I largely thrive on routine and ritual; in the midst of personal and professional jet-setting, it can be quite challenging to feel truly grounded when many routines are often disrupted.
Being mindful of my wellness needs, during the trip to Amsterdam with my mom and grandma, I had hoped to go for a run through the city along the river in Jordaan where we were staying, but I had not brought the appropriate gear for the cooler temperature and the rainy weather. When traveling, I love to stay in quaint places, such as the Linden hotel, but this also means forfeiting the well-equipped gyms of larger chains like the Sheraton.
In a moment of serendipity, though, while walking back to the hotel after returning from our tour, I spotted a boutique gym named High Studios. I pointed in the direction of the studio and told my mom and grandma that I would be right back. Walking into the space, I felt my muscles exhale a yassssss. The manager offered a warm smile as I inquired about classes, glancing into the workout space to see something that resembled a treadmill, but was not motorized. As luck would have it, there was a class in a couple of hours that I could attend before heading to a posh dinner.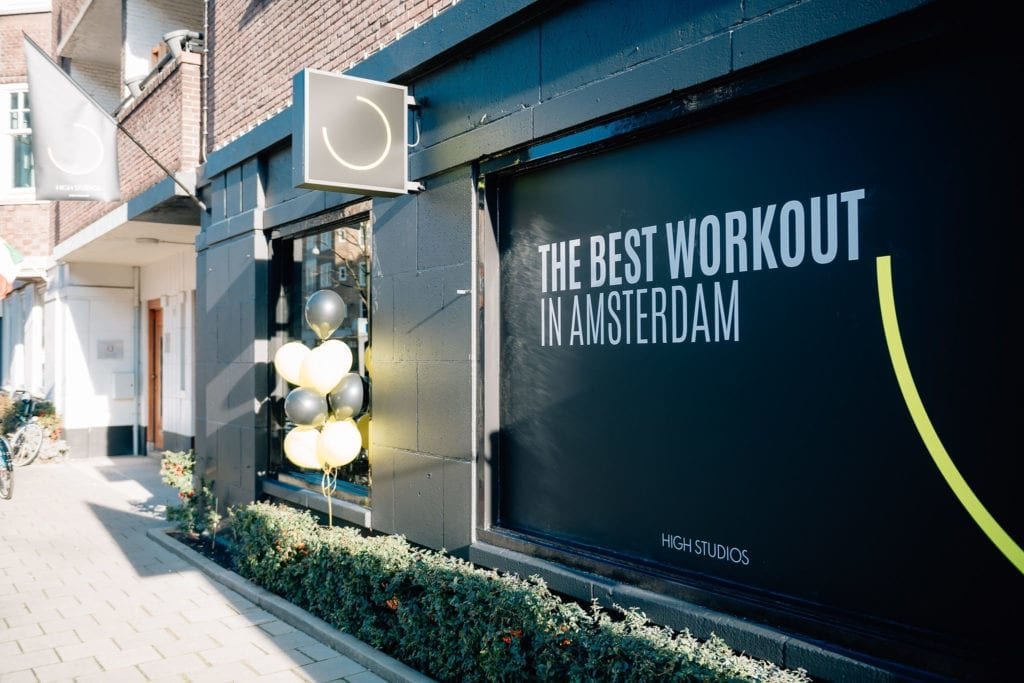 When I returned to the studio to begin class a bit later, I took my first steps onto the skillmill, that woman-powered treadmill-like machine that curves up in the front and the back, seemingly forming a smug smile if you look at its profile. My heart rate quickly elevated as I began to run, my fingers tingly as I felt a bit out of control, like I was running down a steep hill and I could not quite stop my own momentum. Throughout the class, I learned how to work hard during the skillmill interval, while also feeling more certain that I would not need a new nose after an epic faceplant fall.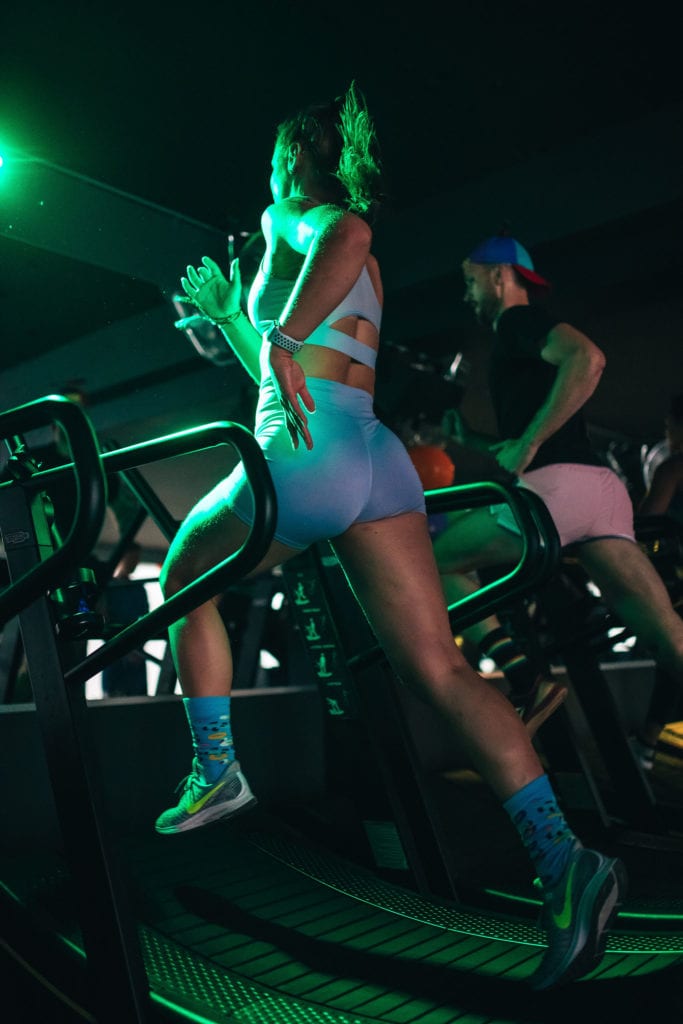 The 45-minute class was comprised of more than learning the skillmill. Similar to Barry's Bootcamp, the classes at High Studios are rhythm based and high intensity; we used weights and did burpees in between spinning our legs for one-minute sprints.
In addition to breaking a great sweat, what I have learned in the past six years abroad is how fitness classes can offer insights into the culture of your host city. The energy at High Studios was, well, high, but a bit more muted than what I had experienced at Barry's Bootcamp in Chicago, under the intense enthusiasm of Andrew Key. When we were asked to partner up, two other women sweetly pulled me into their group when I looked around and saw that there were an uneven number of participants in class on this particular evening.
Even in the midst of relishing the adventure of exploring new cities, travel can leave me feeling a bit estranged from myself. As class came to a close, I was feeling strong, and a bit more tapped into myself. I appreciated that each part of my body had been challenged, and gently quivered now, but the class had also not felt frantic in the midst of a high intensity workout. I felt like Goldilocks having found her just right gym.
Coming across High Studios, and engaging in a routine similar to ones I have accessed at home made this foreign city feel more familiar. I smiled into the last minutes of sunlight as I walked back to the hotel to get ready for dinner, feeling a little more like that steady windmill I had watched spin during the morning hours.
Let us know!
Did this post help you get closer to achieving one of your goals?