Growing a Team: Maggie Umberger, Movement Coach, Entrepreneur and aSweatLife's First Employee
Since moving on from her role at aSweatLife, Maggie Umberger hosted the first and meticulously planned retreat that she though would be the basis of her own business, pivoted into an online community with a membership and on-demand classes (because, #pandemic), and continued to deepen her practice as a movement Coach.
Her last day with the company was less than a year ago. That's the speed with which she executes the things she's passionate about – I saw that in my four years working with Maggie and it's a delight to watch from not-so-far.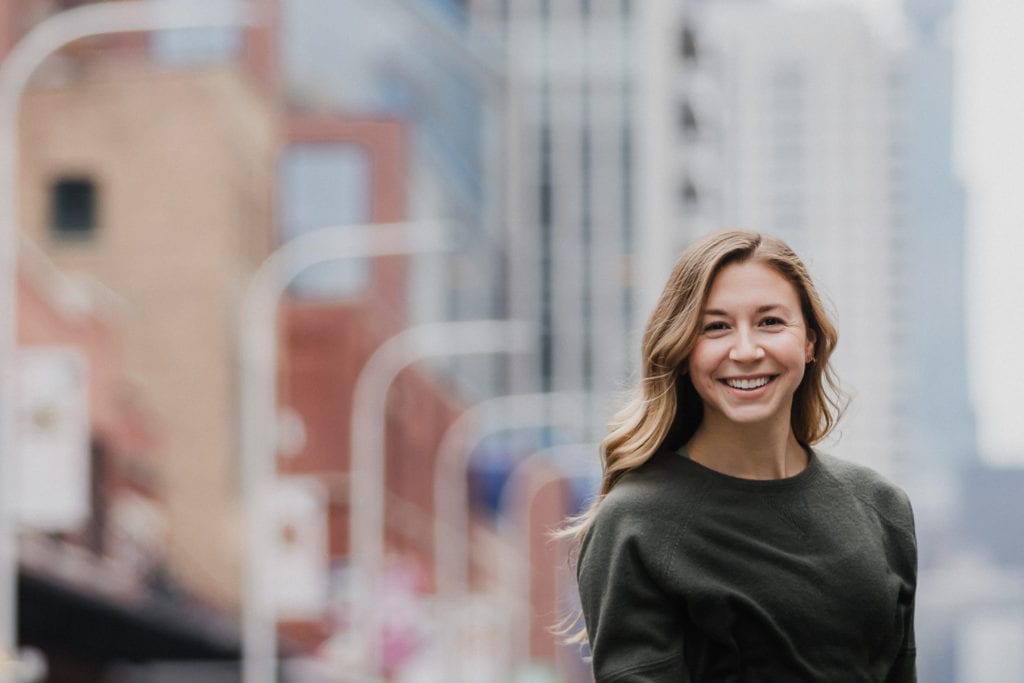 August 8, 2016 was Maggie Umberger's first day of work at aSweatLife. That date has been etched into my memory because it was the date when things really got real around aSweatLife. I remember this feeling of excitement and existential dread that fought each other on her first day – and I imagine that's the exact feeling I'll experience if I ever have kids.
Finally there was help, but that help came with a very real responsibility that I didn't take lightly – I had to make sure we at least had her covered financially.
I knew how I remembered Maggie's time at aSweatLife, but when we received a listener question from Jess Hook, founder of Believe in Blank Marketing, I knew I needed Maggie's memory and experience from growing from the two of us to more.
Jess wanted to know how to grow from her team of two to five this year. That's something that I knew Maggie could help add color to in ways that I've started to block out. For example – when there are only two of you running a week like restaurant week for fitness (#SweatworkingWeek) and you're both sick, the solution is DayQuil. I had completely blocked that out.
You'll hear us talk about Maggie's time with aSweatLife, what she's created since, what she learned through the experience and more – and of course her big, hairy audacious goals.
And you'll hear some listener questions that will give you a glimpse into how Maggie's planning to grow beyond this year too.
Resources: