Get Cozy in Fall's Best Joggers
It's the most wonderful time of the year for runners, cyclists and those of us who are over sweaty summers—the summer heat has subsided, and cooler weather brings better running and biking conditions, warm drinks, and fall foliage. With fall in full swing, what better way to celebrate than a comfy, sleek pair of joggers?
Joggers are the new leggings, offering comfort, style, and, best of all, pockets! These functional pants can go over your yoga leggings or make the perfect work from home bottoms. Always versatile, joggers can also be worn as they were originally intended, for running, yoga and workouts.
What to Look For When Shopping for Joggers
When shopping for fall joggers, consider what you'll be wearing them for—yoga, running, and trips to the gym, or working from home, sleeping and chilling? Do you like loose, relaxed fit or more form-fitting styles?
If you're on the hunt for workout joggers, make sure they're moisture wicking and comfortable so they move easily with your body and don't hold in sweat. For casual wear, consider your color preferences and what kind of waist you like—high rise, big waist band, or mid rise pants. For all joggers, also take your budget into consideration. Big yoga company name brand joggers will cost more, while Amazon offers budget-friendly options.
Best Joggers for Women
Here's a look at the best joggers for women this season and where to snag them.
Baleaf Women's Joggers, Amazon
Baleaf Women's Joggers are a best-seller on Amazon and for good reason — with 13 colors to pick from and a super comfy, sweat-wicking material, they will quickly become your go-to pants. They have a drawstring waist, big side pockets, and tapered ankles for a customizable fit. The lightweight, moisture-wicking pants are perfect for yoga or workouts, but be careful because you may find yourself never wanting to take them off.
Ultra-Soft Bamboo Jogger Pants, Cozy Earth
Cozy Earth Ultra-Soft Bamboo Jogger Pants are an ultra soft, brushed bamboo jogger with a flattering fit for all body types. Cozy Earth loungewear, named one of Oprah's Favorite Things, is known for their super soft, bamboo materials. The bamboo joggers include convenient side pockets and enhanced breathability for relaxing, working from home and a casual chic look.
Currently on sale for $103.20 ($129 regular price) from Cozy Earth
Siro Draped Jogger, Lunya
If loose fitting is more your style, try the Lunya Siro Draped Jogger. These relaxed fit women's joggers are perfect for quarantine chill time or for workouts, as their breathable fabric and wide waistband make them super comfy and versatile. The deep pockets can even fit your phone for easy on-the-go convenience.
On the Fly Jogger 28″ Luxtreme, Lululemon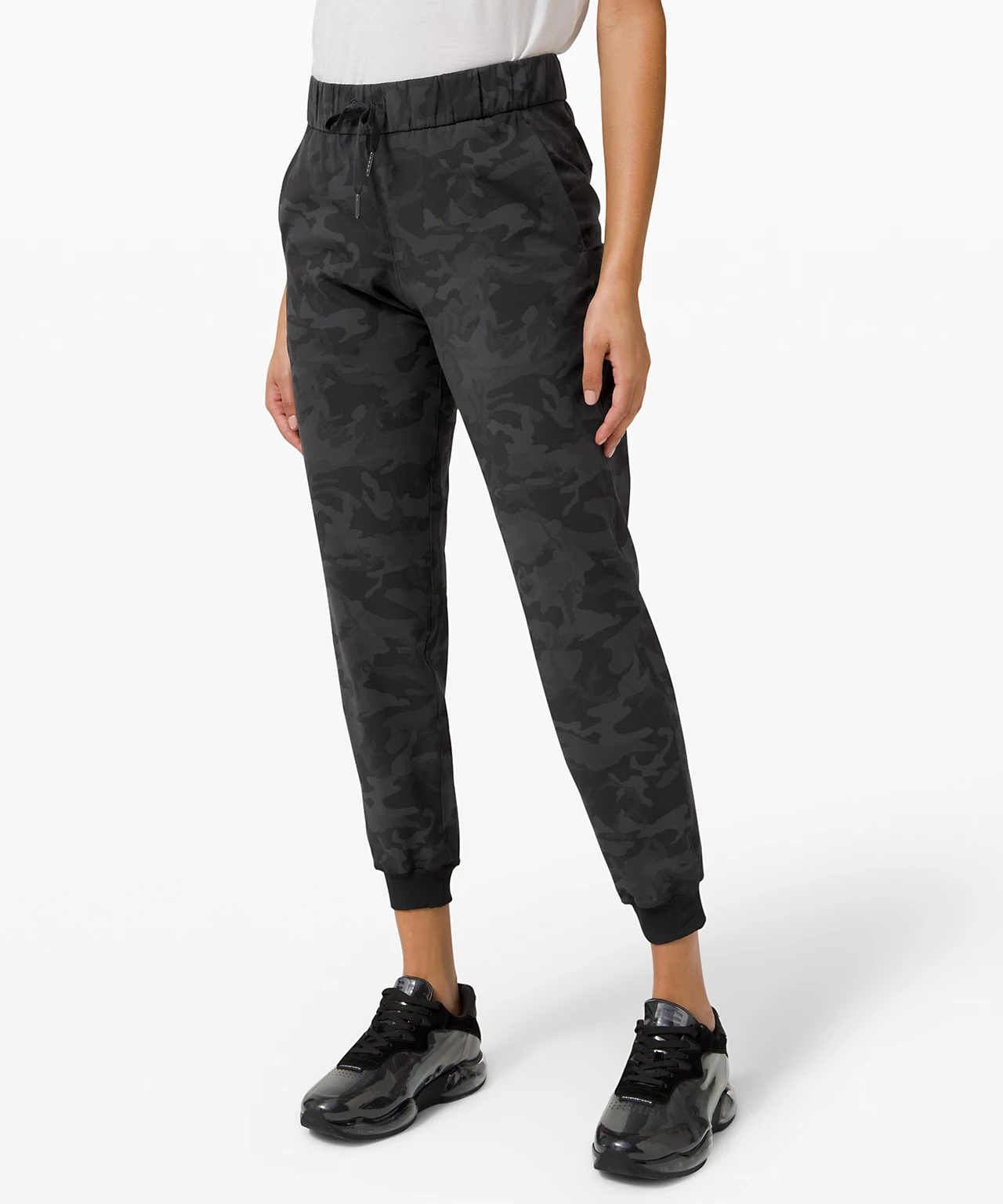 Lululemon On the Fly Jogger 28″ Luxtreme are versatile joggers for women with solid shades and camo options. These sweat-wicking joggers are perfect for workouts or work from home days, offering four-way stretch, breathable fabric that is easy to care for.
Leggings Depot Women's Activewear Joggers, Amazon
Leggings Depot Women's Activewear Joggers are perfect for a budget-friendly option. These soft, stretchy joggers offer zippered side pockets for safekeeping of your personal items. A soft polyester and spandex blend fabric gives you a comfortable fit – perfect for running errands or chilling at home. These versatile joggers come in 40 color options.
Salutation Joggers, Athleta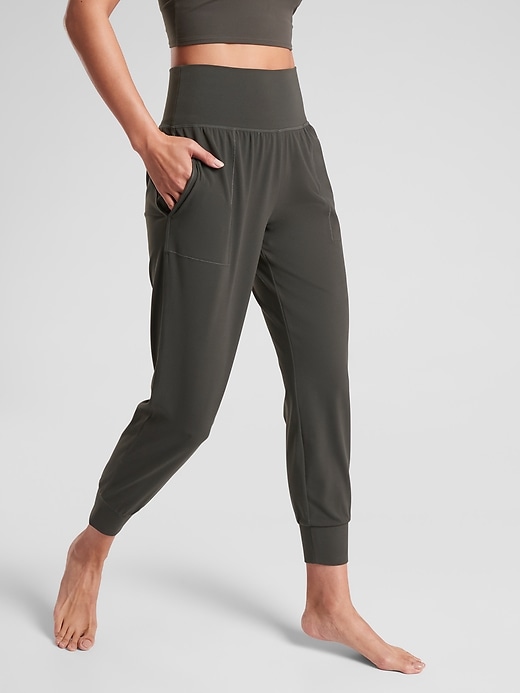 Athleta Salutation Joggers are a big hit for their curved seams and flattering fit. These joggers come in 5 neutral color options and also feature Athleta's soft Powervita™ fabric. The side pockets offer a convenient place to stash your wallet, keys or lip gloss on the go. They also have a trendy camo pattern that's perfect for layering up before or after yoga or making a style statement for a casual wear look.