Beauty Must-Haves For The Summer
It's a challenging summer for feeling our best. While masks are essential, there's no denying wearing one can cause skin irritation. Our hair and makeup routines have also changed. So, a new beauty product to make us feel good can go a very long way. Here are all the products you need to make your skin glow, hair shine, and indulge in just a little bit of self-care this summer or anytime. (Are we even keeping track of time anymore?)
Supergoop The Matte Prime and Reapply Set
If you want to prevent cancer and the signs of aging at the same time, then slathering on sunscreen is key, so the Matte And Prime Reapply Set is a must-have for the summer. Matte Screen protects your face from the sun in four different shades with just just a hint of coverage.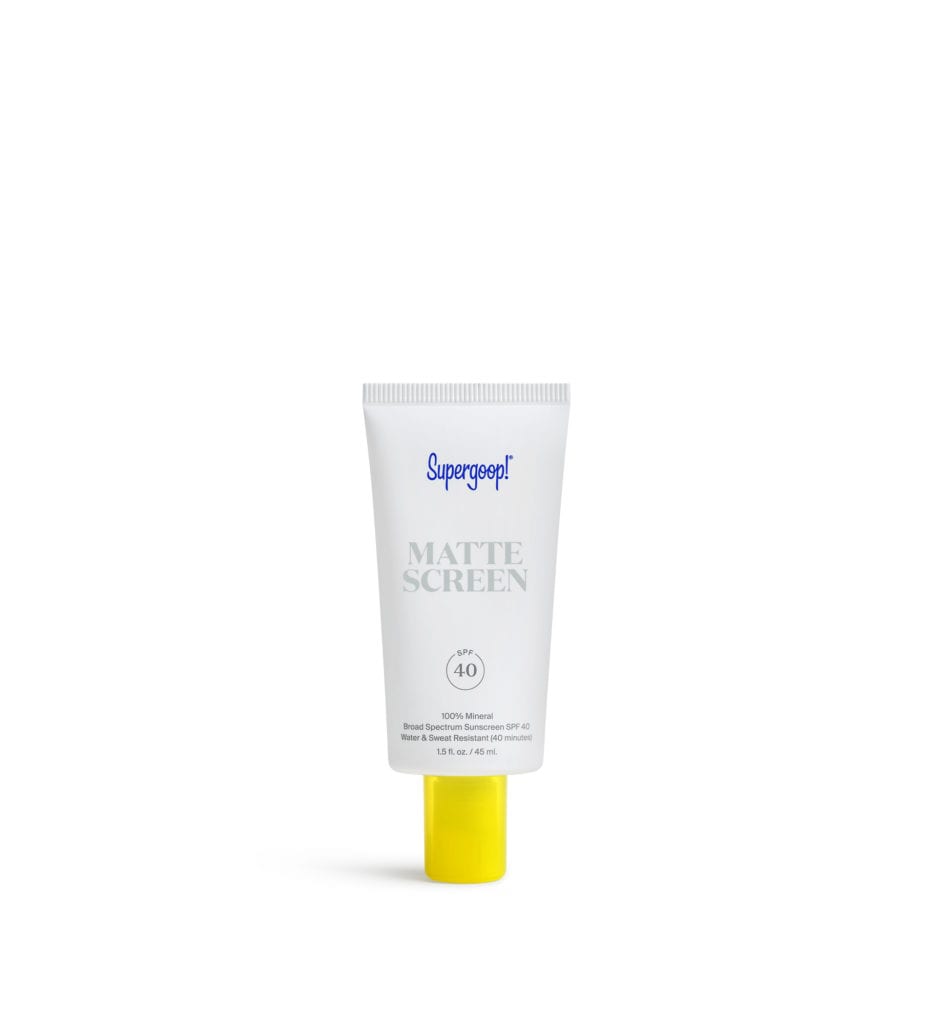 The Setting Powder is also a gamechanger. Built right into the brush, it's easy to apply and re-apply on the go.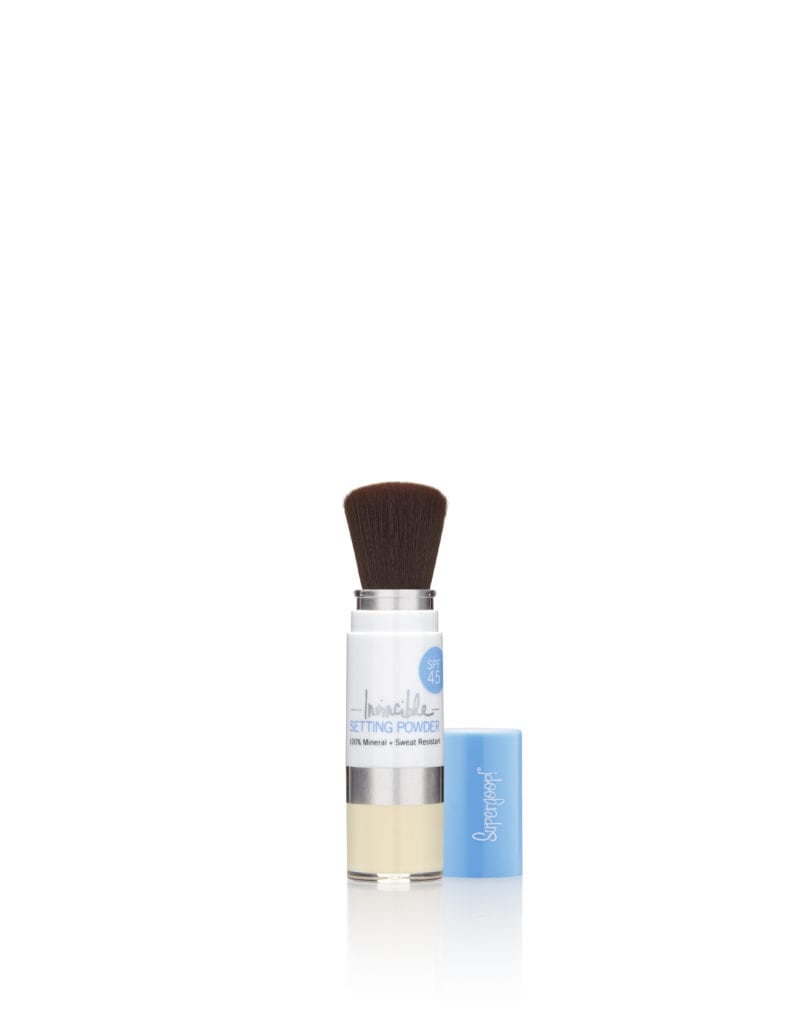 Supergoop PLAY Everyday Lotion
If you're looking for a sunscreen to wear every day that doesn't feel sticky, Supergoop's PLAY checks every box. Water and sweat-resistant for 80 minutes, the SPF 50 lotion is ideal for any physical activity outside, even if it's just brunch.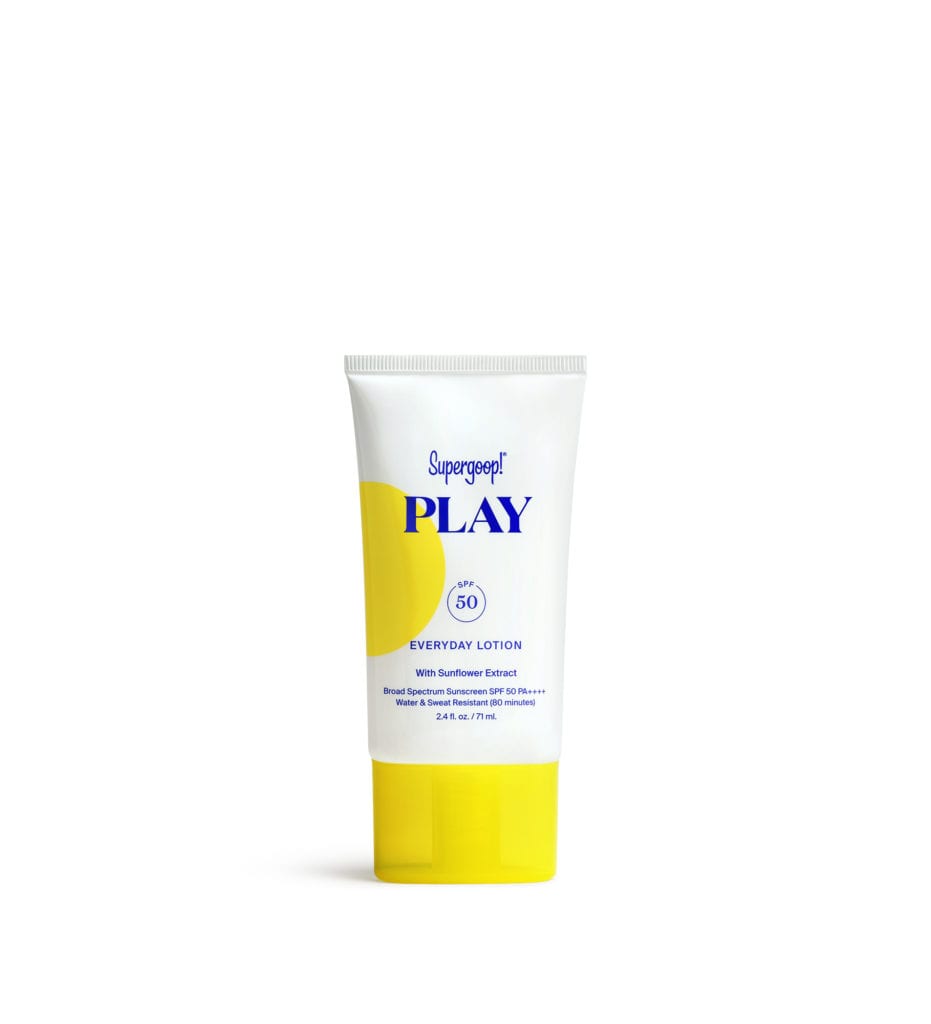 Anthony Pazos Luxury Hair Oil
If your hair tends to dry out, this newly launched hair oil is a must. A great multitasker, you can saturate your hair when it's dry, then turn on your blowdryer for a few minutes for a hot oil treatment. Or use some on your ends after a blowout. It also prevents heat damage to wet hair.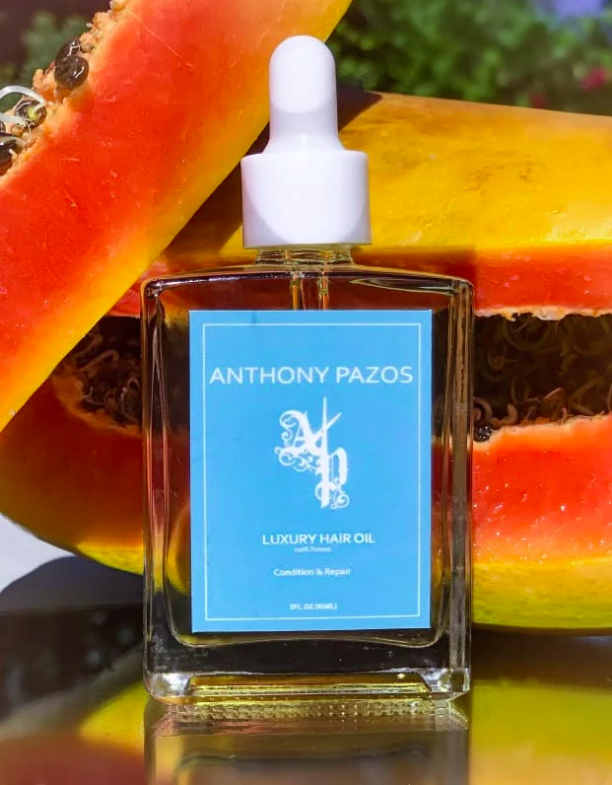 With papaya, avocado, argan, sweet almond, and black castor oils, it provides that surge of moisture thirsty hair needs with a fresh gardenia scent.
Baie Botanique Rose Renew Eye Cream
With a rich texture, this eye cream not only feels really good on your skin, but the packaging also makes it easy to dispense the precise amount of product.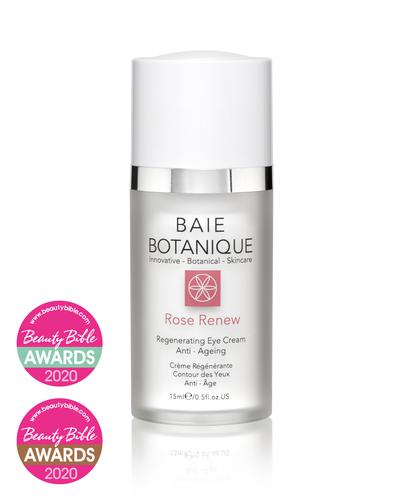 Vegan and cruelty-free, Rose Renew Eye Cream has lots of nourishing all-natural, organic ingredients including edelweiss stem cells, pure plant and fruit oils, botanical extracts, and hyaluronic acid.
Alcheme Revolution Gel
If you're super serious about your skin and fighting the effects of aging like fine lines and wrinkles, you'll love this medical-grade serum from Alcheme. Formulated with hyaluronic acid and collagen-boosting peptides, the water-based formula is great for all skin types including oily.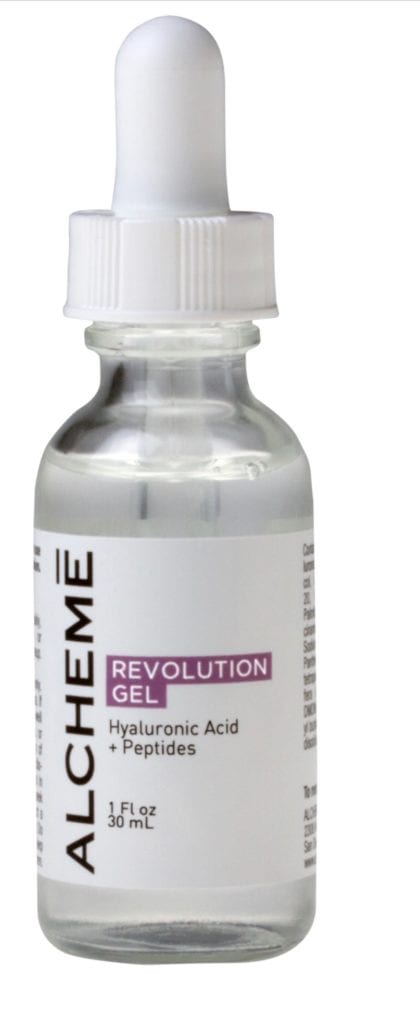 Berlin Skin Carrot Seed Serum
If you prefer natural products with a light texture, you'll love Berlin Carrot Seed Serum. It feels great under makeup and oils. Packed with powerhouse ingredients including carrot seed, Vitamin C, acai, seabuckthorn, and green tea, it's also paraben and cruelty-free.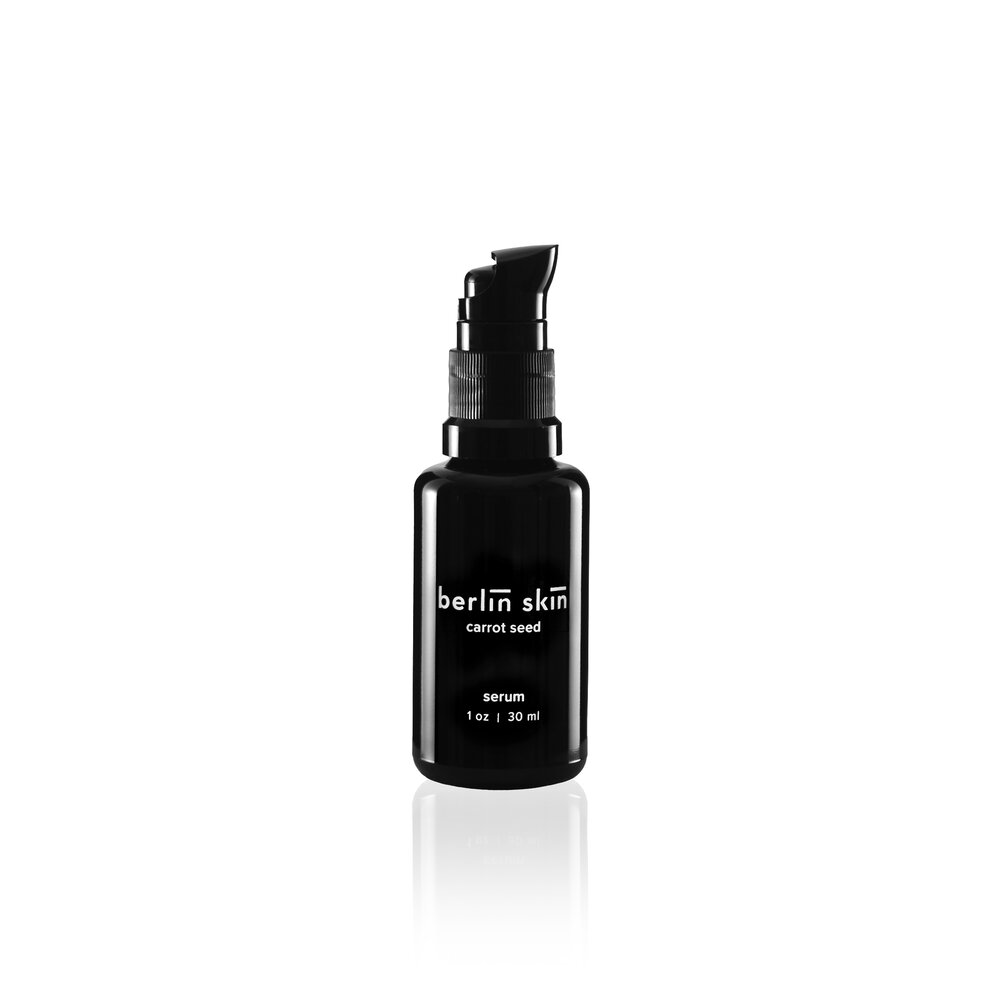 Kopari Coconut Body Milk
Paraben-free and non-allergenic, Kopari Coconut Body Milk has a fresh coconut scent. It's one of the few body milks that's equally useful as an after-sun treatment and post-shower because it doesn't have a heavy texture. Super concentrated, a pump or two is all you need.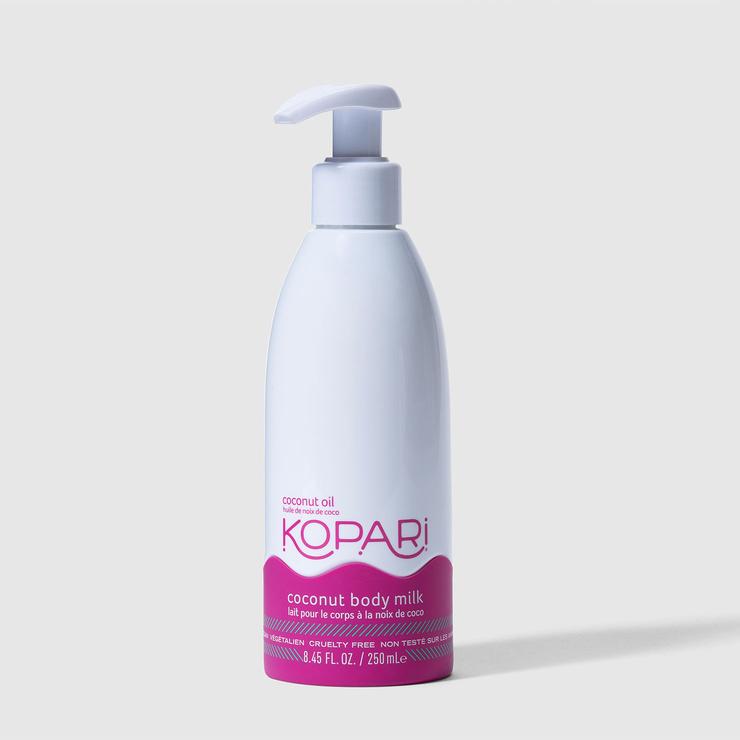 Kopari Coconut Cleansing Oil
I have a special appreciation for cleansing oil especially after a day in the sun. Kopari Coconut Cleansing Oil sucks up every last ounce of makeup, sweat, and sunscreen without stripping the skin. In addition to coconut, green tea, and rice bran oils, this cleanser also has replenishing antioxidants.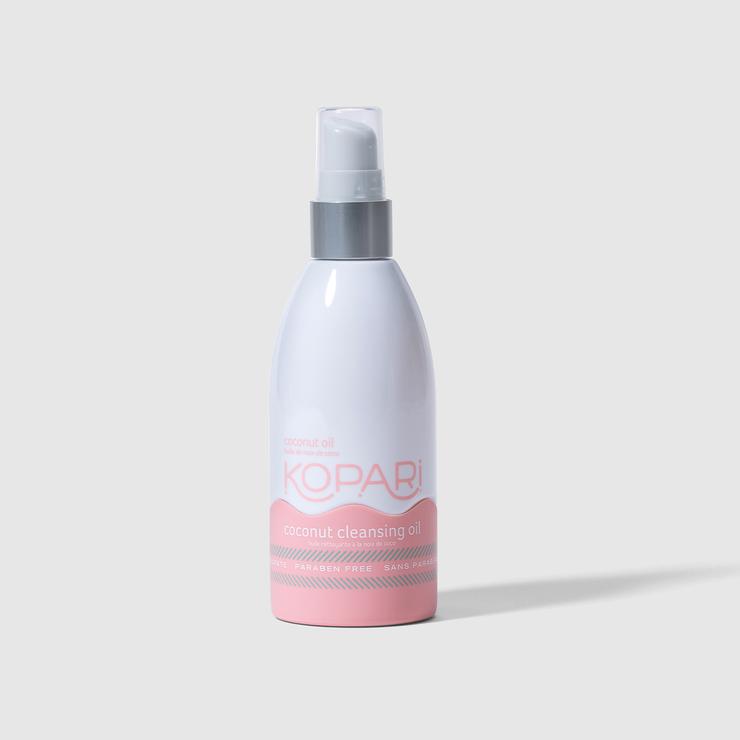 SeneGence Golden Radiance Peel-Off Mask
This is one of the few peel-off masks that feels firming, yet calming on the skin. It also doesn't have that tacky texture many peel-off masks have. Made with colloidal gold and botanical ingredients, it gives you an instant glow.

Luxie Eyeconic Eye Set Rose Gold
If you're not doing much to your lips these days because of masks, your eyes are more important than ever. Maybe you don't need new shadows. Instead, treat yourself to a quality set of eye makeup brushes such as the Luxie Eyeconic Eye Set. The Large Shade Brush works with all types of shadow, whether it's cream, powder, or liquid. There's also a Small Tapered Blending Brush for creating depth in the creases and outer corners of your eye. Large and Small Shader brushes are useful for creating smoky looks, while the Flat Definer and Pencil Liners are ideal for smudging.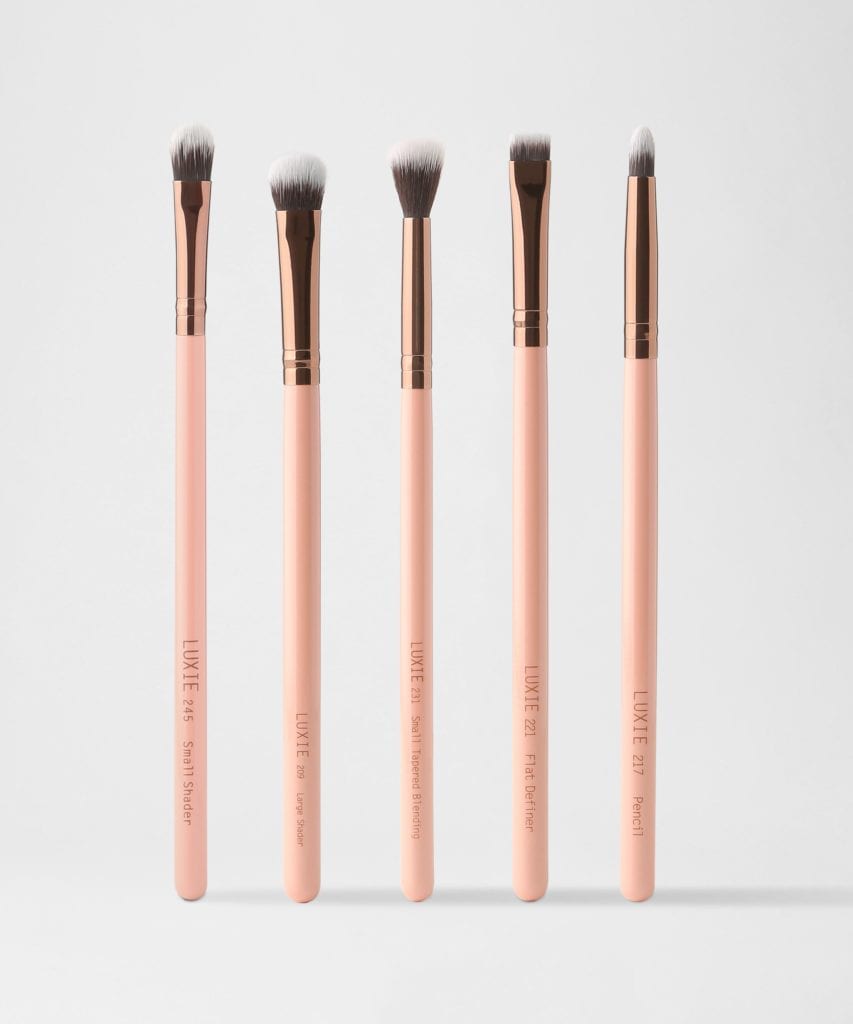 Acaderma Equilibria Stabilizing Toner
Toner can be very stripping to the skin or even burn, but Acaderma's Equilibria is alcohol-free, so it has a calming effect. Ideal for sensitive skin, it's formulated with hyaluronic acid along with a prebiotic complex to freshen as you exfoliate with a cotton pad.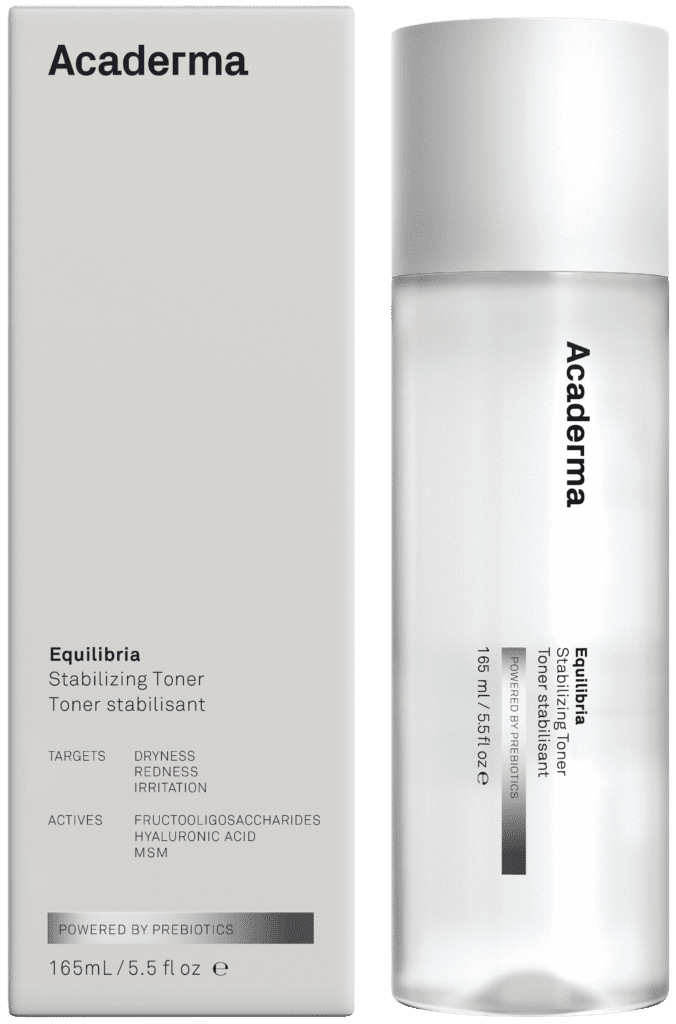 Sun Bum Coconut Argan Oil
Many argan oil hair products make your hair feel greasy, but not Sun Bum. You can use the coconut-scent oil on wet hair before blowing it out or to restore moisture after heat styling. Because the product provides a layer of UV protection, it's a good idea to apply before sitting out in the sun.
Athena Club Razor
I'm sure I've tried every razor out there and by far the Athena Club Razor provides the best shave and least irritation. Each of the five blades is cushioned with skin guards, but has enough space for the hair to pass through. You don't even need to use shaving cream and the handle is easy to maneuver. Did I mention it doesn't cost an armpit and a leg?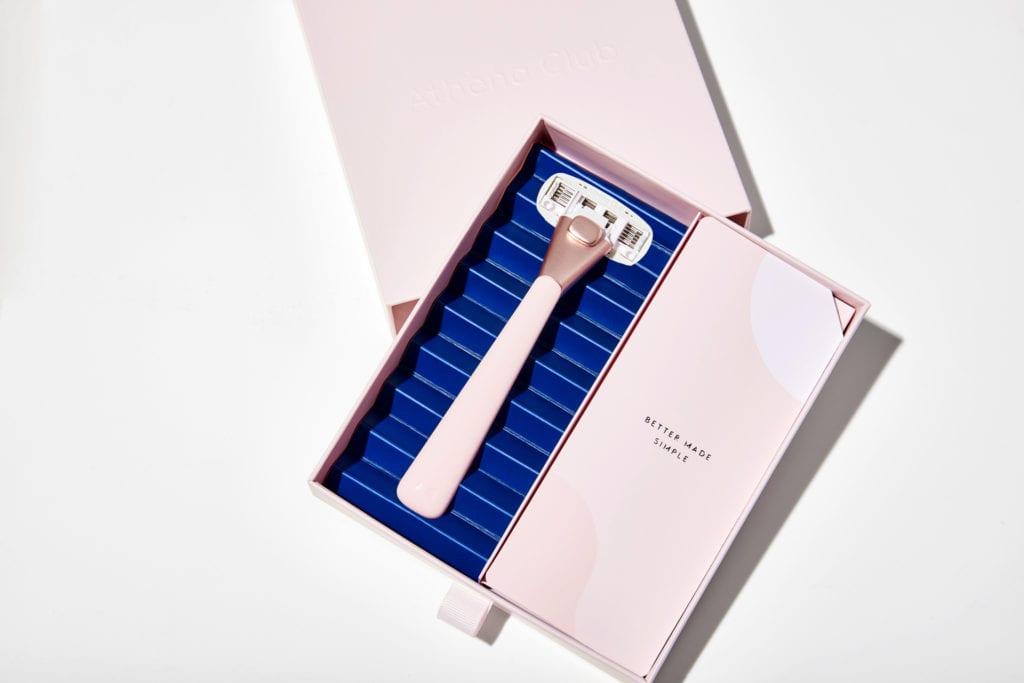 OpulenceMD Beauty Lashes
If you're missing your lash extensions right now, these magnetic false eyelashes are the next best thing. What's great about this brand is that there are lots of different styles to choose from, whether you prefer full glam or something more natural. Made with cruelty-free ingredients, OpulenceMD was founded by ophthalmologist Dr. Anika Goodwin. So you know it's safe for your eyes.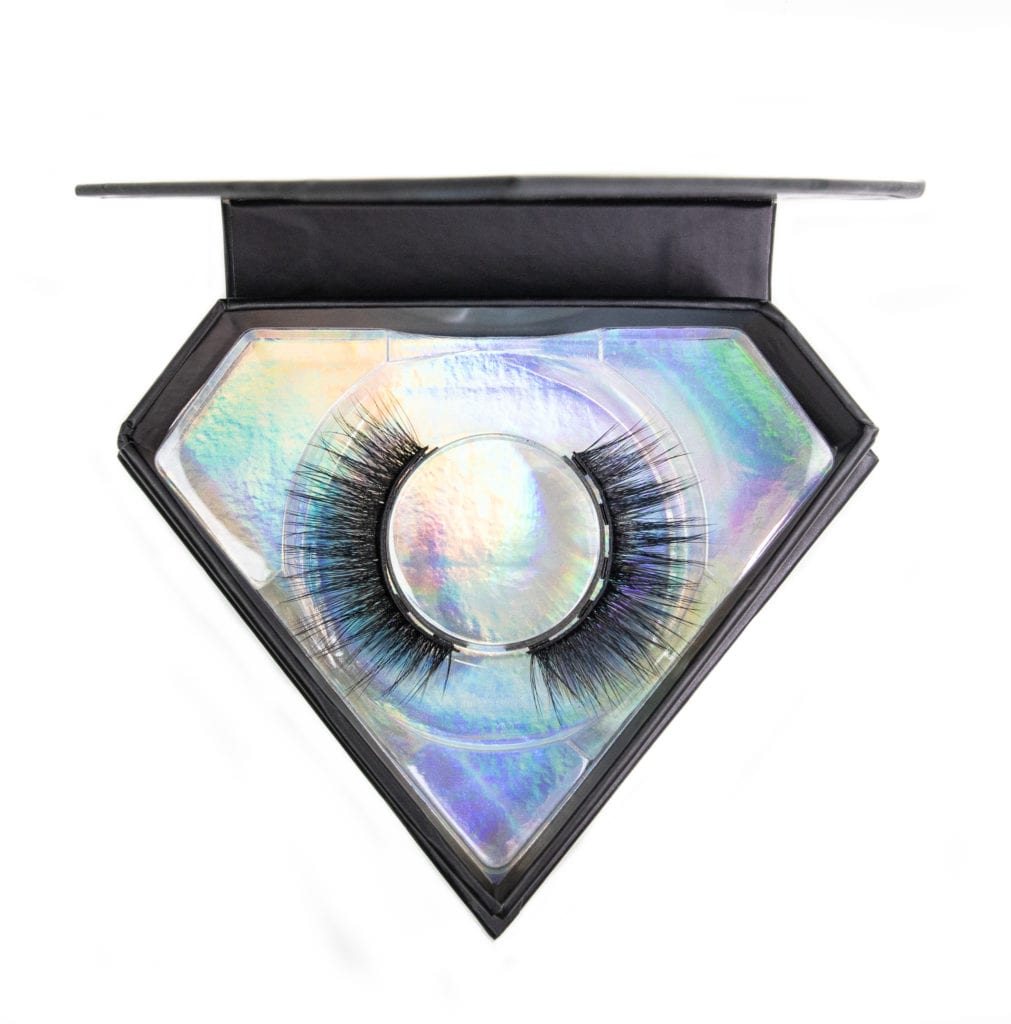 Suzanne Organics Neck Firming Crème
The neck is one of those places on our bodies that we often ignore, yet can show the signs of aging. The Neck Firming Crème is packed with powerful ingredients including hyaluronic acid, swiss apple stem cells, and squalane to moisturize and firm. It's also formulated without toxins, gluten, or any animal products.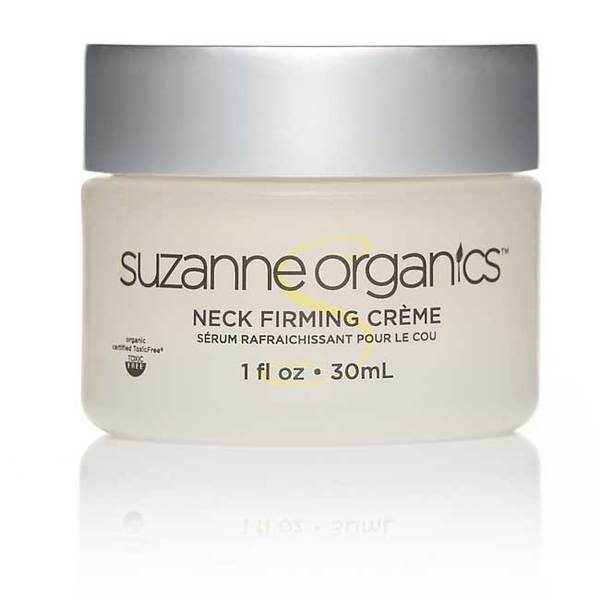 Mineral Air Renewal Serum Skincare System
Unlike many sprays, the Mineral Air Renewal Serum Skincare System doesn't make your face feel super wet. It's a gentle mist of micro-drops you can even spray under a mask. The dispenser is small and portable (you refill it with serum from a separate bottle), making it ideal for a quick refresh on the go.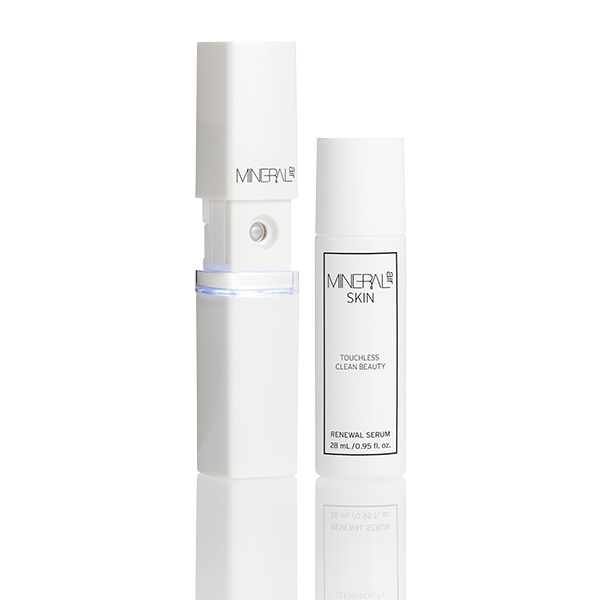 Floramye Bliss Bath Set
Floramye's Bliss Bath Set is more of an experience than a product. Each bomb has a different intention with its own crystal inside. For example, Anja has vetiver and lavender for a sense of calming intuition with a sodalite crystal. Once the bomb fizzles, you'll find the crystal at the bottom of your bathtub. Don't worry— they're too big to go down the drain.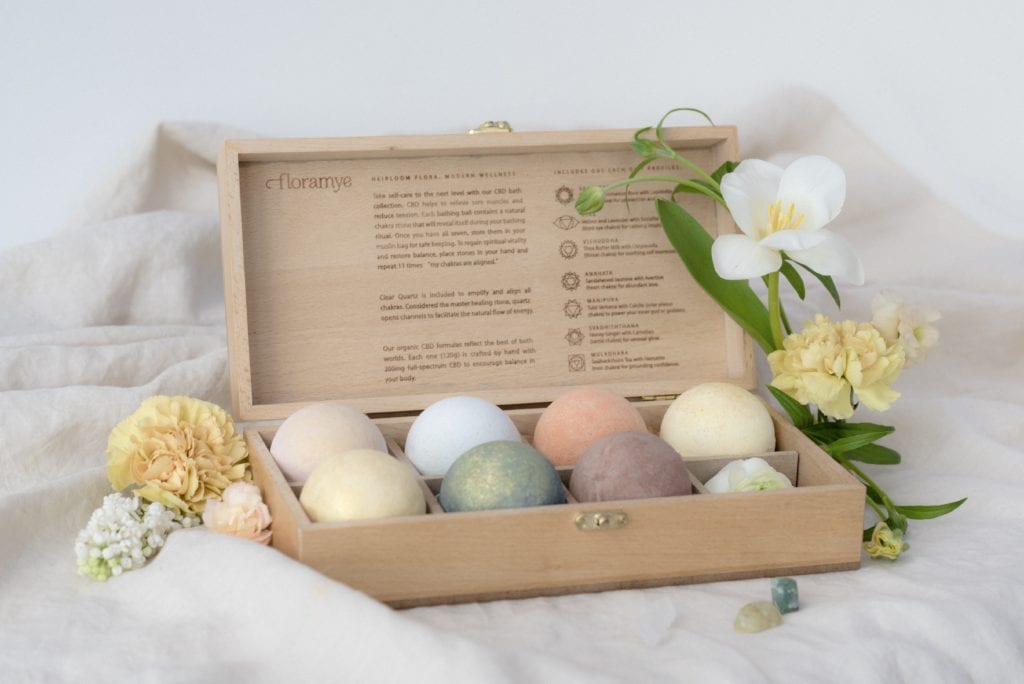 Diptyque Travel Sprays
Diptyque just launched this new travel set featuring several of their popular fragrances including Do Son and Philosykos. The bottle comes with a set of letters, so you can change the name of the fragrance or write out something fun to yourself. A spritz of Diptyque instantly makes you feel good.