These Are the Most Popular Fitness Brands of 2020
If Nike is one of your favorite fitness brands to follow on social media, then you're not alone. According to The Fitness Index, a new study out of the U.K. conducted by Future Fit Training, Nike is the most followed, talked about, and searched for fitness brand of 2020.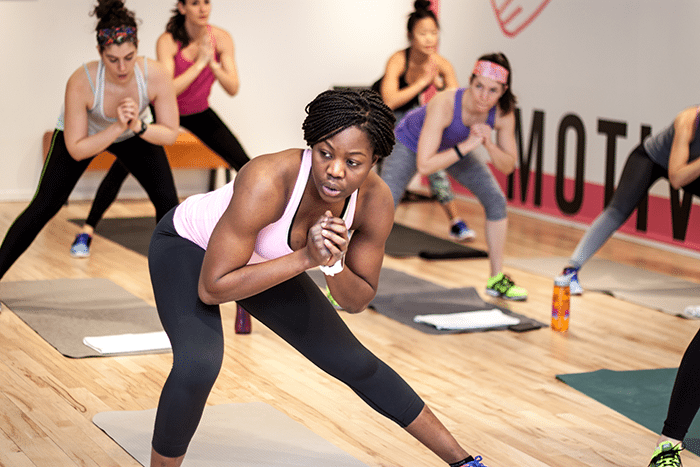 Top fitness brands
The Fitness Index analyzed a variety of metrics for 100 of the biggest fitness brands in the world, including social following, engagement, and consumer interest.
According to the results, Nike is the most-followed brand on Instagram, with a current following of more than 117 million at time of this article's publication. Nike also had the most Instagram hashtags (99,165,527) and largest global search volume on Google (11,000,000). Overall, Nike is the most searched for fitness brand in 90 countries. 
Adidas came in second place, with more than 25 million Instagram followers, almost 65 million Instagram hashtags, and close to 10 million searches on Google. Adidas is the most sought after fitness brand in 58 countries. 
Ivy Park, Beyoncé's activewear brand, meanwhile, placed third. Ivy Park has roughly 735,000 Instagram followers, around 415,000 Instagram hashtags, and 64,000 searches. Rounding out the top 10 fitness brands: Oysho Sport, New Balance, Joah Brown, Champion, Peloton, Puma, and Girlfriend Collective. 
Most successful fitness influencers
The Fitness Index also looked at the most popular fitness influencers of the moment, examining metrics including social media followings and estimated earnings. 
Per the study, the hottest influencer right now is Melissa Lewin, a south Florida-based fitness model and bodybuilder. Lewin has more than 13 million Instagram followers, close to 400,000 YouTube followers, and makes an estimated $45,000 per Instagram post and $1,000 per YouTube video. 
Following close behind in second place is Instagram fitness model and trainer Jen Stelter, who has 12.7 million Instagram followers. Stelter also has over 33,000 YouTube followers and makes an estimated $42,000 per Instagram post and close to $160 per YouTube video.
In third is Anllela Sagra, Colombian model and fitness trainer. Sagra has more than 11,700,000 Instagram followers and 360,000 YouTube subscribers. She makes an estimated $38,500 per Instagram post and $3,400 per YouTube video. 
Biggest fitness trends
As for fitness trends, The Fitness Index found that biohacking had the biggest increase in searches (a 28.91 percent change) from last year. ICYMI, biohacking, also known as DIY biology, is a term used to describe experiments you can do to boost your health. 
These experiments could be as simple as trying a new diet (like intermittent fasting or keto) or more extreme, like implanting a blood glucose monitor under your skin to track how other biohacking experiments are affecting your body.  
It makes sense that so many people would be interested in biohacking: It's super-popular among the Silicon Valley CEO set. 
Other trends that have seen an uptick in searches this year include spinning (11.06 percent increase),  functional training (7.8 percent increase), and barre (7.11 percent increase). 
Most popular workouts around the globe
Finally, the Fitness Index analyzed various workouts around the world, with one standing out as a clear winner: yoga. This calming workout is the most popular type of exercise in 78 countries. Zumba and Crossfit are the preferred workout of choice in 20 countries, while Pilates is favored in 14 countries.