Four Socially Distant Vacation Ideas
Under normal circumstances, summer is a great time to hop on a plane and satisfy that wanderlust. Unfortunately, this summer we aren't living under normal circumstances.
As COVID-19 continues to spread across the United States and the rest of the world, a lot of those big vacations are getting cancelled. In the larger scheme of things, cancelled trips are a small price to pay to slow the spread and flatten the curve, but it's okay to feel disappointed about not heading out of town.
If you're feeling stir crazy, consider a socially distant vacation to get away from real life while remaining safe.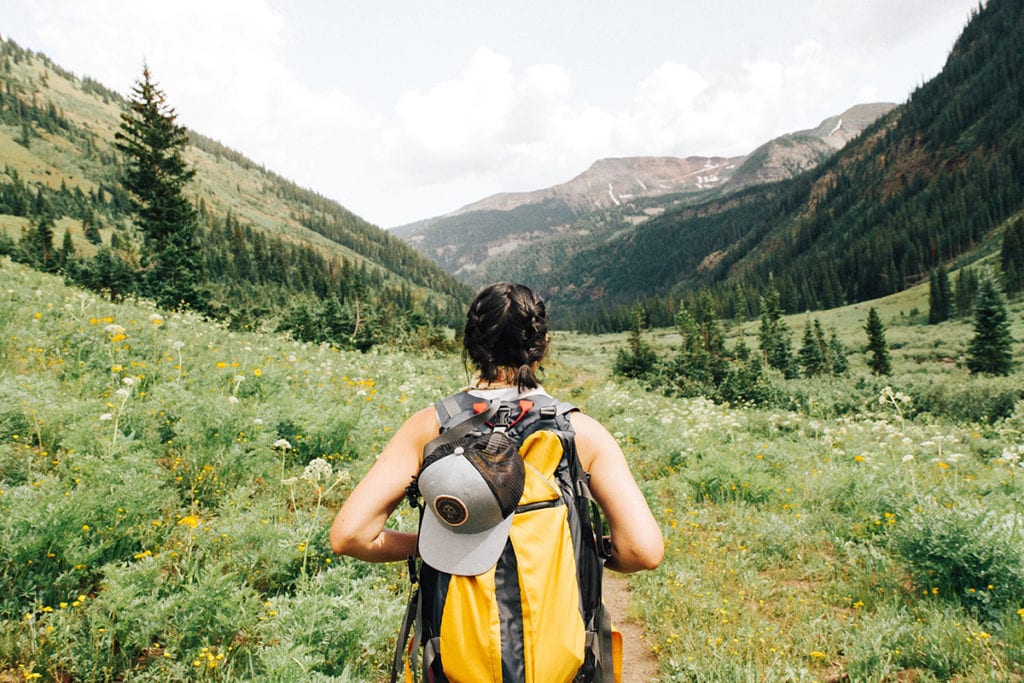 Experts generally agree that outdoor activities are safer than indoor activities, which makes summer the perfect time to get away while minimizing risk. Additionally, trips that you can take without flying minimize the risks associated with planes and airports. The CDC warns that any travel does involve a certain amount of risk, but that some types of travel are safer than others. If you're looking to get away this summer, consider these travel options that allow for safe social distance.
Camping
Camping is an awesome socially distant vacation due to its outdoor nature. Everything from cooking and eating to spending time with the people around you happens outdoors and can be done at a safe social distance from other parties.
Of course, you will likely share a tent with others in your group, so take precautions if you choose to hike with people outside of your household. This could mean asking questions about their activity the weeks leading up to travel, getting COVID tests in advance, or bringing separate tents if you aren't comfortable sharing.
State and national parks
If you're looking for a beautiful setting for your outdoor camping trip, look no further. Park restrictions and closures vary from state to state so be sure to consult the National Park Service (NPS) or local agencies to confirm regulations.
Each park varies in its attractions and available activities, but state and national parks are a great place to safely enjoy outdoor activities like hiking, biking, swimming, climbing, or viewing wildlife. 
If camping isn't your thing, consider booking a hotel or an Airbnb in the nearest town. Be sure to wipe down surfaces as you can't guarantee who stayed before you and what the cleaning protocols are, particularly when it comes to privately managed rentals like an Airbnb. If you want to be extra cautious and can financially swing it, consider choosing more affordable accommodations and booking an extra night in advance of your trip to ensure an empty night before your arrival.
Staycations
While keeping in mind that no travel is risk free, consider whether a staycation can give you the mental break you need. Try spending a day in a park that you don't usually go to, ordering takeout from a new restaurant, and doing different evening activities than usual. For example, if your family usually watches a movie after dinner, try playing a board game or taking a walk.
The best part of vacation is doing things that you don't usually do and breaking from your routine, so a staycation might be all you need to reap the benefits of travel without incurring too much risk.
Bike trip
Road trips are a great option that a lot of people are choosing right now, but they do come with the complication of sharing a car if you choose to travel with people outside of your household.
If you're a big cycler, a bike trip might be the perfect vacation for you. Sites like Trail Link help you find trails in your state so that you can plan a trip that matches the distance and time that's best for your schedule and biking level. If you're planning a multi day bike trip, consider camping, hotel, or Airbnb accommodations using the same safety precautions previously outlined.