Here's How Registered Dietitians Are Impacting COVID-19 Relief
Enter "Registered Dietitians" (RD) into google and one of the first definitions, of course, comes from the Academy of Nutrition and Dietetics:
"RDs are the food and nutrition experts who can translate the science of nutrition into practical solutions for healthy living. RDs use their nutrition expertise to help individuals make unique, positive lifestyle changes…"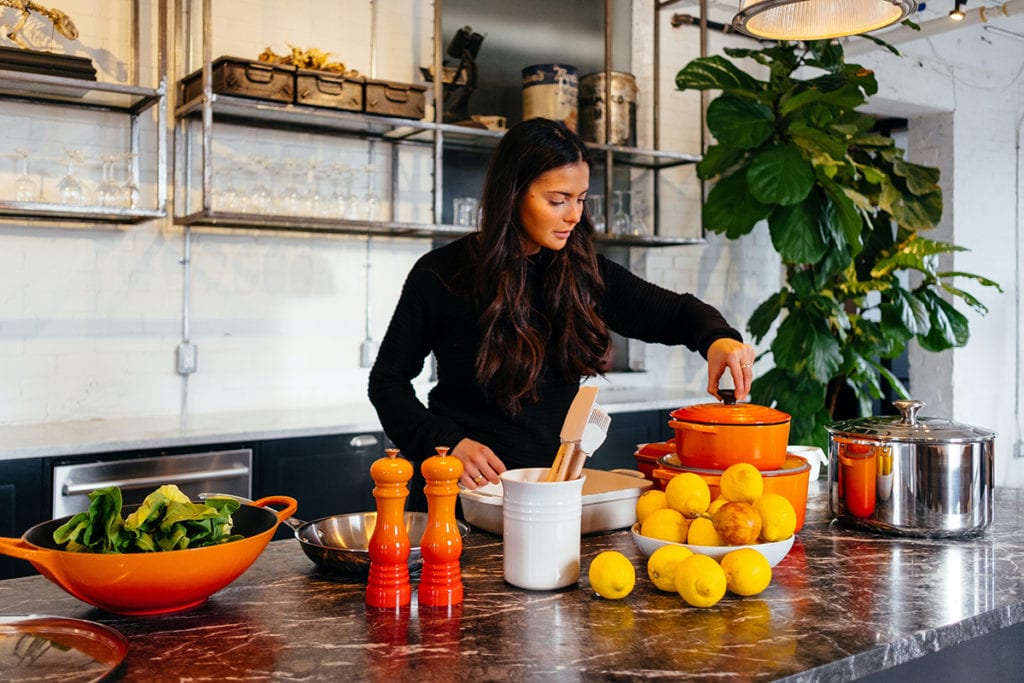 While this is inherently true, it's challenging to mentally link this specific definition of dietetics to the COVID19 units in hospitals. In clinical settings, dietitians are not just present, but also taking charge in tackling patient care headfirst.
It is important to note dietitians are not synonymous with nutritionists. Dietitians are fully credentialed after many years of science-based schooling, a supervised practice program, and a final registration exam. Essentially, dietitians are responsible for advising the medical team on when, what, and how to feed patients. 
How dietitians are tackling COVID19 from the ICU
Within the Intensive Care Units (ICUs), optimal nutritional status is essential for survival. Critical illness has a significant impact on the body's metabolism, which requires specific calorie, protein, and hydration prescriptions. If nutrition is either inadequate or excessive, it can drastically impact patients' ability to successfully battle COVID19. Sarah Steinmetz, MS, RDN, LDN, CNSC, a Pediatric Registered Dietitian in Philadelphia, explains how dietitian oversight is imperative for COVID19 patients relying on respiratory support:
"With non-invasive respiratory support, patients may need to wear a partial or full face mask for a long period of time. In order to safely provide nutrition and hydration, the patient usually needs a feeding tube or nutrition through the vein.
With invasive ventilation, which utilizes ventilators and ECMO machines (Extracorporeal Membrane Oxygenation), patients are heavily sedated and sometimes paralyzed; they cannot eat or drink at all by mouth. Nutrition, hydration, and medication must all be provided either by a feeding tube or intravenously. The dietitian is the essential lead for all of these efforts."
The important management of overall nutritional status is reliant on the dietitians' clinical proficiencies. They are very much risking their own lives on the frontlines alongside other clinical care providers, and should be recognized for their profound impact in successful recovery.
Dietitians driving impact from outside of the hospital
In addition to the dietitians stationed within hospital settings, other dietitians are weighing in on scenes outside of the hospital to help people navigate food choices while on lockdown.
With unemployment rates and salary cuts skyrocketing, budgeting appropriately for meals has climbed on the priority list. Dietitians are consistently demonstrating via social media, news articles, TV segments, and one-on-one consultations how to maintain a nourishing diet on a tighter budget. This fundamental skill currently serves as the backbone to keeping entire households healthy both physically and financially.
Likewise, dietitians are the brains behind the articles promoting immune boosting foods and healthy snacking strategies to maintain pre-COVID19 wellness standards. Their presence online is a refreshing break from the bleak news as they typically provide actionable steps that empower people to create change for themselves.
After unveiling just some of the details within a dietitian's role during the COVID19 pandemic, at least one point becomes abundantly clear: dietitians have undoubtedly earned complete recognition and respect for their tireless work. They are one of the few healthcare providers with the ability to confront COVID19 through scientifically sound prevention and treatment strategies. From helping people actually beat the virus, to offering attainable solutions for those with limited resources, dietitians are making the versatility of their expertise known as they continue to help people navigate through this trying time.