When Running Like A Girl Means Outpacing The Boys
We already know women are fierce and can do anything they put their minds to, so it comes as no surprise that "running like a girl" means being strong, determined, and resilient. On top of that, a new report shows that at certain lengthy distances, running like a girl actually means faster than the boys.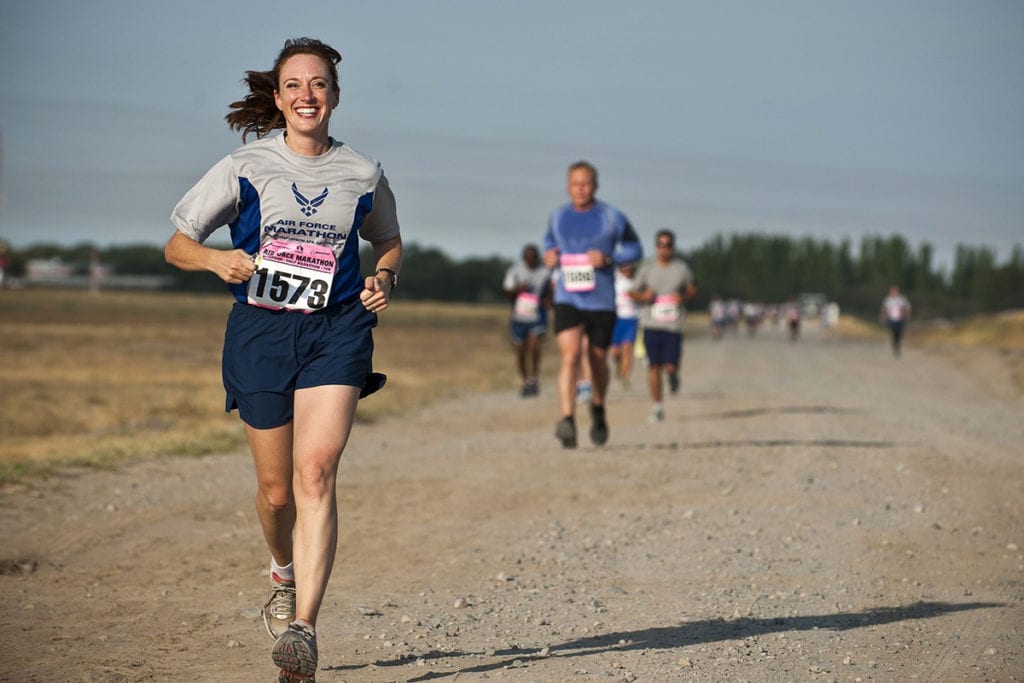 Titled "The State of Ultra Running 2020," the study examines the results of 5,010,730 race finishers from 15,451 ultra running events worldwide between 1996 and 2018. It was conducted by RunRepeat, which reviews athletic shoes, and the International Association of Ultrarunners.
One of the most fascinating findings is that at distances over 195 miles, female ultra marathon runners are 0.6 percent faster than men. The case is different in other types of events. For instance, men run 11.1 percent faster than women in marathons and 17.9 percent faster than women in 5Ks. Perhaps the report summarizes it best: "The longer the distance, the shorter the gender pace gap."
Paul Ronto, RunRepeat's director of digital content and one of the study researchers, elaborated on this finding.
"First off, remember that this stat is representing average times, so we are saying that the average female racer's pace is faster at these distances than the average male's, so we are not claiming that individually top female races are faster than top male racers," he clarified.
Ronto then pointed to the overall trend the study outlines. "Data has shown that women are mentally tougher, which helps in endurance events," he said, adding that females "tend to have higher body fat percentages, which in endurance racing means a more steady supply of long-burning fuel."
He also noted that there are more men than women running 195 miles or more. This may imply that the female ultra marathon runners competing are professional or semi-professional runners, "whereas the larger cohort of men may have many amateurs … there to participate and not necessarily compete."
However, the report unearthed a second fascinating gender-related finding: The number of women participating in ultra running events is on the rise. In 1996, only 14 percent of ultra running participants were female. By 2018, that number jumped to 23 percent.
"[Females] are seeing other women doing these events and being successful in them and realizing they can do them as well," Ronto stated.
And it's not only an increase in the number of women taking part in ultra running events. Overall participation in the sport has been steadily growing over the past 23 years. There were 34,401 yearly participants in ultra running events back in 1996 compared to 611,098 in 2018.
Ronto attributes this to ultra running being "the new penultimate challenge for runners." Plus, ultra races are often trail-based, which adds a bit of adventure and fun. But perhaps it's not just about the experience — it's about the thrill of sharing that experience online.
"I also think there's some social media ego going on here," Ronto noted. "[T]aking a selfie in the middle of a 100-mile race in the Sierras is much more brag-worthy than one in the streets of a big city at your local half marathon."
As more people decide to give ultra running a go, there's no better time than now to keep an eye out for all the badass women showing that they can compete and succeed in the sport.