What You Need To Know About Supplement Safety
If you live a healthy lifestyle, you probably take at least one supplement, whether it's something common like probiotics or more complex such as L-Tyrosine. But how do you know what you're getting is effective, and more importantly, safe?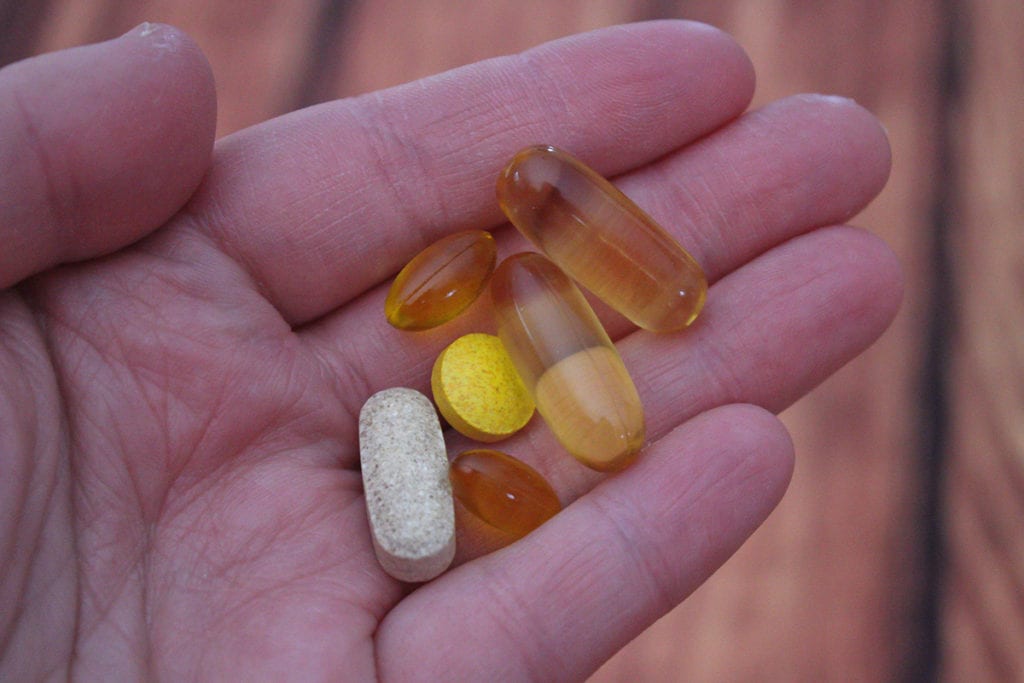 While many of us take supplements like we do medicine, they aren't the same thing. The FDA doesn't require strict testing and rigorous standards for supplements as they do for pharmaceuticals.
In the Dietary Supplement Health and Education Act of 1994 (DSHEA), the FDA states, "Manufacturers and distributors of dietary supplements and dietary ingredients are prohibited from marketing products that are adulterated or misbranded. That means that these firms are responsible for evaluating the safety and labeling of their products before marketing to ensure that they meet all the requirements of DSHEA and FDA regulations."
More supplements, more problems
Since 1994, supplements have gone from a $4 billion to a $40 billion industry. This explains why in February 2019, FDA Commissioner Scott Gottlieb, M.D., announced the organization was going to impose more restrictions on companies that manufacture and market supplements. Right now, all supplements must also include the disclaimer "This statement has not been evaluated by the Food and Drug Administration. This product is not intended to diagnose, treat, cure, or prevent any disease."
So, while the FDA is requiring some label changes in 2020 and 2021, these new laws won't really change anything in supplement regulation. 
In other words, you can't bottle poison and call it a vitamin, but there's no real accountability as to whether those turmeric pills reduce inflammation in a double-blind study either.
If you're interested in a very deep dive of medical quackery and how it relates to supplement regulation, I highly recommend listening to the second season of a podcast called The Dream. This show has a very specific point of view and while I don't agree entirely, host and producer Jane Marie presents this information in a very interesting way.
Safety first
If we can't rely on the FDA for quality standards, how should we evaluate supplement regulation? First of all, if you are unsure if a supplement is safe or good for you, ask your doctor. It's also important to keep in mind some supplements can react poorly with others or certain medications.
You should also be selective about where you source your supplements. Whole Foods, for example, has incredibly high standards for what they sell. Molly Knauer, RD, and Love Wellness advisor also recommends Thrive Market.
As previously stated, supplements are a $40 billion industry, so there's absolutely no reason to buy something someone mixes in their garage. If you don't live near a Whole Foods, Amazon sells the brand's private label supplements.
Do your homework
While supplements aren't studied in the same exact way drugs are, Dr. Andrew Shao, SVP of Global Regulatory and Scientific Affairs at ChromaDex, the makers of Tru Niagen , recommends exploring products that have been well-studied and have published peer-reviewed clinical trials on the actual product or ingredient(s) of interest.
"Choose a brand you know and trust, and read the claims and benefits carefully—if they seem too good to be true, they probably are," he says.
Products should be clearly labeled both on the packaging and online. "Products that don't show the full label may have something to hide," explains Shao.
He also recommends looking for certifications from legitimate third-party organizations, such as NSF and USP.
Read the label
Knauer also says it's important to look at the additional ingredients.
"This is where they list binders and fillers as well as allergens. Take note of when they suggest taking it (on an empty stomach or with food) and best storage practices to increase the longevity of the supplement. It is also a good idea to check out the expiration date!"
Another problem is that manufacturers can add ingredients we presume are safe, but might not be, Knauer explains.
"Think twice if a supplement lists natural flavors, stearic acid, silicone dioxide, and trace minerals, which in megadoses are very toxic for the body. Also fat-soluble vitamins (A, D, E and K) are toxic in megadoses."
Elise Minton Tabin from Hush & Hush, (they make the tastiest protein powder ever), also shares a good point: "If a product is free of fillers, binding agents, artificial coloring and flavoring, etc., like our Hush & Hush products are, you can feel more confident that you're getting a supplement with good extracts as opposed to unnecessary chemicals and ingredients."
An additional factor to keep in mind is that while some ingredients aren't unsafe, they aren't always the best for everyone.
"Fillers and binding agents because they can really mess with your stomach, especially if you have a sensitive stomach," says Tabin.
Examples of fillers include starch, calcium, silicon dioxide, corn maltodextrin and lactose. Some common binders used in supplements are gum Arabic and acacia gum.
Use common sense
Trust your gut. If you come across a product that doesn't look properly packaged or has few online reviews, there's a reason why. Clear your cart and look for something else.