The Candida Cleanse: Restoring Balance in Your Microbiome
There are some things one should refrain from Googling: an ex, symptoms for an ailment, and, in my opinion, coronavirus deaths. Most recently, I have added "candida in your poop" to that list. I don't think I even knew what candida was mere months ago.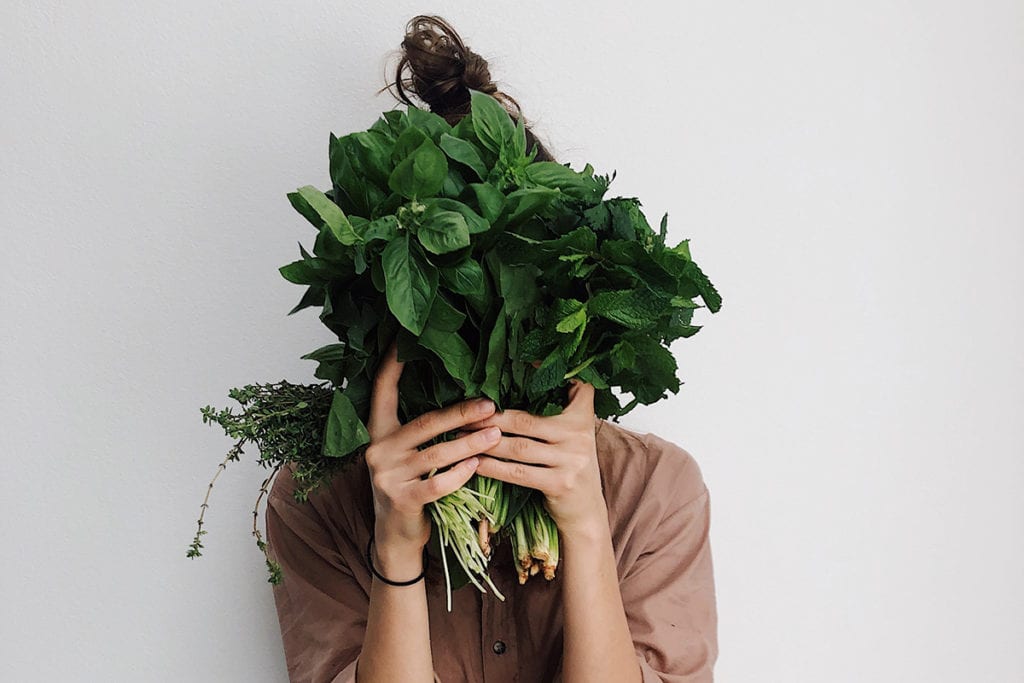 I originally landed at the naturopath because I have been on a mission to figure out why my face has many bumps all over my chin and cheeks — not traditional acne, but quite bothersome as they affect the appearance and texture of my skin. With an understanding that what appears on our skin is an indication of what is happening inside of our bodies, I opted out of an appointment with a traditional dermatologist and sought the help of the naturopath. The bloodwork did not reveal any food allergies, which I had suspected as the culprit of my skin troubles. What it did show, though, was an overgrowth of candida, a sign that bacteria had gotten out of control in my gut, allowing yeast to feast and fare quite well in there. 
Speaking with my aunt, a licensed acupuncturist, and hanging with Google one evening, offered me a good deal of insight into the how, why and now what of this overgrowth of unhealthy yeast that subsequently led me down the path of a six-week cleanse. 
How does Candida affect your gut?
Generally, diets high in sugar can lead the gut to get off balance, appearing to be something like my current attempts of scorpion pose. I was quite surprised by my diagnosis as I feel that I eat quite clean most of the time. As I continued the conversation with my aunt, she explained that candida does not discriminate on the kinds of sugar it will devour — even the fruits we eat, or the honey we put in our tea, or the coconut sugar in our cookies, given the right set of circumstances, can be a buffet for candida. I do suspect that one of the rather stressful situations from the past couple of years weakened my system to the point of being quite susceptible to the overgrowth.
When I began the restrictive cleanse, I did confront the reality that I was consuming more sugar in the form of gummy bears and unadulterated amounts of chocolate than I had originally admitted to myself. Going without chocolate, most fruit, many vegetables, and beef, among dozens of other foods, was no child's pose. 
Why is it so important to eliminate sugar in the Candida cleanse? 
What would lead one to agree to this cleanse rather than keep out the welcome mat for Candida? To begin, a stronger immune system. To continue, a clearer mind. To top it off, possibly less anxiety and mild depression. Reading about these symptoms of Candida was a real trifecta for me, especially as I live in China, passport country to Covid-19, I have been working through brain fog as an international school teacher turned online teacher in the face of the virus, and I am on medication for anxiety. 
I have currently finished the six weeks of cleansing, the last week spent in Phuket, Thailand. While my skin has not cleared up the way that I had hoped, I did mark a notable change in my ability to think clearly as the weeks waned on throughout the cleanse. 
What do you do after the Candida cleanse?
Let's start with what not to do. It is ill-advised to drink gin and tonics and eat fried food on the first day of your post-cleanse life. I did this, because Thailand, because a dance club in Phuket, because Spring Break when you're 37 going on 20 for a night. 
Ideally, the cleansed should add foods back in slowly, one by one. This should keep your gut from exploding the way that mine did for 24 hours after my many dietary offenses. Since the night of certain debauchery, I have returned to a much more conservative diet as I seek to add foods back in slowly now. 
At the end, I can thank both the Candida cleanse and all of my new yoga instructors for strengthening my Third Eye.