How to Leave Your Corporate Job to Become a Trainer
Adrenaline fills the room. Sweat stains the armpits of crisp, white shirts yellow, as eyeballs jog over multiple screens of breaking news headlines. Headsets rest on every ear as men and women exercise their voices, shouting seemingly random numbers into their microphones. Flexing their deal-making 'muscles', they press the quality trades and bench the poor ones, jumping on and off counterparty-calls. As they massage the trade to trim the fat, they either lift the offer or hit the bid then yell, 'done!' A simultaneous exhale floats over the desk like a post-workout high. Running through the day's gains and losses, they are conditioned to do it all over again the following day.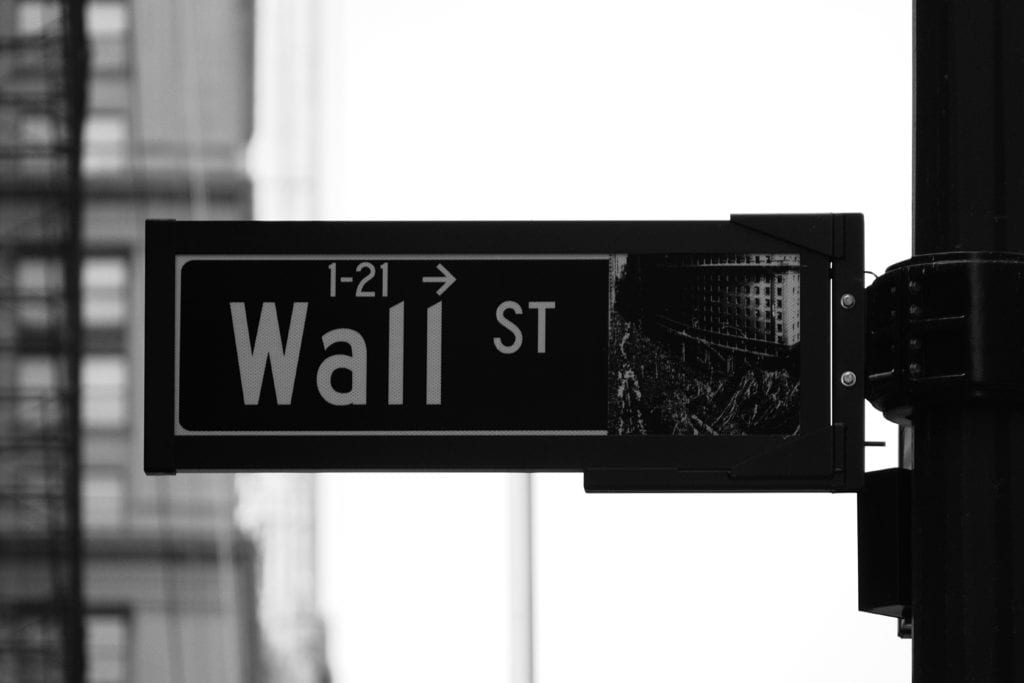 This was my life. But a year and a half ago, I walked out of one 'gymnasium' and headed into another of jargon-likeness, conditioned and ready. 
After 17 years in New York City, thirteen of them spent in the financial industry on a bond-trading desk, I packed up my career, my apartment, and my entire adult life and headed to Chicago in the hopes of following my passion in fitness. I had created Get Roped, a jump rope group fitness method that I wholeheartedly believed in. I had no doubt that anyone who tried it would believe in it too. I visualized a 21st century jump rope revival to sweep Chicago. 
Preliminary expectations and hopes were high. But for the first time since college, I didn't have a corporate job. I didn't know anyone in the fitness industry in my new hometown. Where would I teach my method? How would I market it to the fitness lovers of Chicago? What if no one wants to jump rope, or try something new? How would I pay my bills? What if they don't like me? Maybe my jump rope revival had been a bit presumptuous. Fears and self-doubt swirled around me like rumors swirl in Hollywood. 
Navigating my inner dialogue along with my new town was challenging. I was the boss, the employee, the head of sales and marketing. I had to put myself out there and hustle. I went to every fitness networking event available to me. I cold-called and emailed fitness studio owners pitching Get Roped…and myself. The shy, modest side of me cringed. The trader in me felt confident both parties would benefit. 
Upon meeting studio owners, I tried every studio's workout, sometimes several times a day, even when I was exhausted or had little interest in the workout. I immersed myself in the Chicago fitness community, both the trainer and client side, to gain as much knowledge as possible. Most importantly, I needed to continue to practice and perfect the Get Roped method while I persisted to network, call, meet, follow-up, email, meet, follow-up, network…repeat. 
Hustle. Grind. Repeat.
In the beginning, I believed I was on a solo journey, standing alone in a sea of unfamiliar, lacking the comforts of home and the support system I had known. I quickly realized there was a whole community of other like-minded, fitness-oriented, entrepreneurial, go-getters, willing to help, support, connect and befriend. What once felt scary, ended up showing me the value in the kindness of strangers. I constantly reminded myself that none of us are on this journey alone. 
Now, nearly two years later, the hustle and grind continue with a lot of trial and error, continually learning from each business decision and experience. It's taken passion, focus, and a ton of hard work. I've had a handful of peaks, and many more valleys, but the peak that appears after the valley, however small, keeps me going. 
After all, the corporate job from my finance days conditioned me to do it all again tomorrow. This experience has surely been the workout of my life.
A few things I've learned along the way, that may help you decide whether a transition from a corporate job into fitness is right for you or simply offer insight into what has worked for me thus far:
What to consider before leaving a corporate job for self-employment:
Health insurance is expensive; make sure you account for this cost in your new monthly budget.

Paid vacation is rare—after all, any time you're not training, you're not making money.

Know your tax responsibilities as an independent contractor.

You will work harder than you've ever worked before!
What to consider when creating a business as a personal/group trainer:
Fitness trainers are a dime a dozen. What separates you from the rest? Create a niche for yourself and your clients, building your brand around it. Be knowledgeable, prepared and authentic. 

Be willing to pivot or change direction as needed when dead-ends or obstacles occur.

Create a rolling, monthly subscription-based program for your PT clients. For example, instead of having clients pay per session, offer them a certain amount of hours per month, paid-in-full on the first of each month (i.e. 12 hours/month).Those hours and length of sessions can be used at the client's discretion (i.e. 1 hour, 3x/week). Clients either use them or lose them by month-end, creating a consistency with the client and a comfort for you knowing your monthly revenue at the start of each month. 

Require a 3-month commitment for new clients, as it takes time and consistency to see changes. Instill a 30-day cancellation policy for all clients should they not want to renew.

After the initial minimum commitment, consider every client impermanent. A client's status (financial, locale etc…) can change at a moment's notice. Should a client discontinue training, have a 'wait-list' of clients ready to take their place.

Network as much as possible…everyone you meet is a potential client!

Always remember the names of clients in your classes. Greet everyone by name with a smile!