Everything You Need to Know About New Cannabis Laws Coming to Illinois in 2020
Unless you've been living under a rock the past six months, you've heard that Illinois is poised to become the next state in the country to legalize recreational cannabis use, following in the footsteps of ten other states. Aside from the more obvious fact that you'll be able to (legally) bake those cannabis brownies you've been thinking about, the Cannabis Regulation and Taxation Act (CRTA), which was signed into law by Governor JB Pritzker in early June and will go into effect on January 1, 2020, is one of the most comprehensive legalization statutes in the country.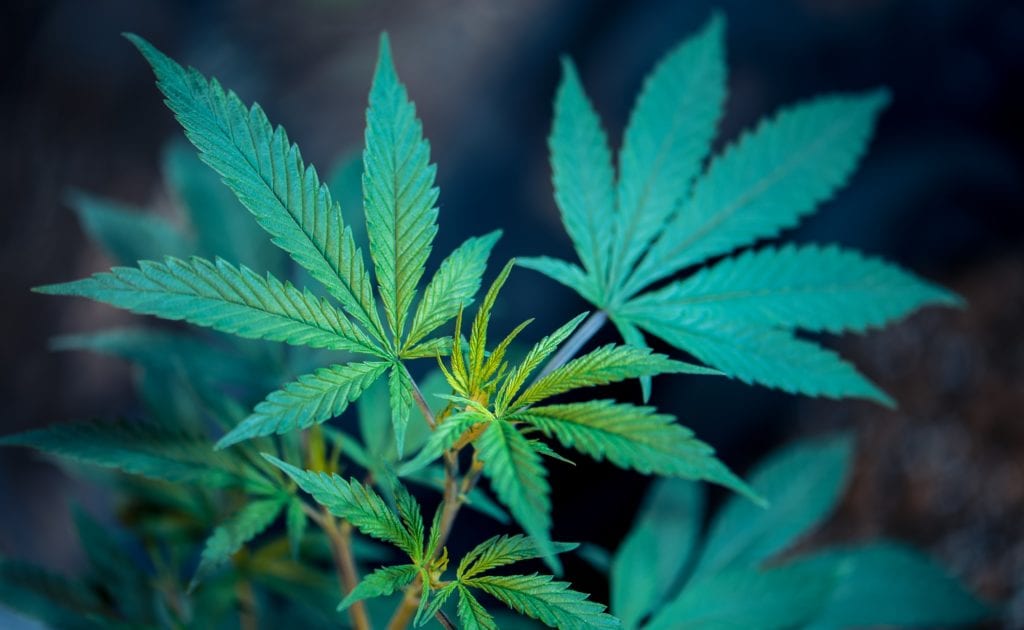 We spoke with Darren Grady, partner at Chicago-based law firm SmithAmundsen, who specializes in cannabis law to give us the ins and outs of the new law. 
What the bill means for consumers
Before we get in too deep, let's get the basics of the CRTA out of the way. As of the first of January, all Illinois residents 21 and older will be able to possess up to 30 grams of raw cannabis (that's the actual plant); cannabis-infused products (cookies, cakes, sodas, whatever your heart desires) with no greater than 500 mg of THC; and five grams of cannabis concentrate (like oils or tinctures), Grady explains. 
When it comes to growing plants, only medical cannabis patients will be allowed to grow up to five plants per household if the plants are secured and out of public view. 
For those hoping to travel to Illinois to experience recreational cannabis use (we're side-eyeing you, Hoosiers and Wisconsinites), they will only be able to possess one-half of the amounts listed above. Another thing to remember is that since cannabis is not legal nationwide, it is illegal to take cannabis purchased in Illinois to another state.
Trying to ride the green wave?
In addition to the public recreational use of cannabis throughout Illinois, the CRTA bill outlines a select number of licenses for dispensaries, infusers, transporters, craft growers and cultivation centers, says Grady. 
"If we're talking dispensary licenses, the exact number is unclear." he explains. "On October 15, 2019, applications for as many as 75 dispensaries will become available. These new recreational dispensaries will be in addition to medical dispensaries that are approved to serve consumers during the transition. A handful of medical dispensaries were just recently approved."
After the first five months of recreational legalization, new dispensary licenses will be issued, and the state government will undertake a "disparity and market study" of the cannabis industry. That will be basically a check up on how it's going, during which the need for additional dispensaries will be assessed. After the study is complete, there is the possibility of more licenses being issued. 
Alcohol and cannabis
A large question that has come up surrounding the approval and signing of the CRTA is if liquor stores will be able to sell cannabis. At this point, the issue gets a little complicated. Grady shares that he would expect any business that is engaged in the sale of alcohol to have increased scrutiny if they applied to sell cannabis as well, at least if the intent is to sell the products in the same space. Local municipalities could also pass ordinances allowing for this (or outlawing so called co-located operations).
When looking at how other states have handled this, such as Colorado and California, generally speaking, they have taken the position that a cannabis dispensary is just that; a place where consumers can learn about the plant, decide what their desires or needs are, and then make educated decisions about what they want.
"Further, cannabis is becoming more and more respected and accepted as a medicinal and therapeutic product, even for so-called 'recreational' users," says Grady. "Alcohol, simply put, is not a medicine. While it may be used to 'self-medicate' alcohol is a potentially toxic substance with no real medical benefits. This is not the case with cannabis. So if you really want to, you'll likely have to walk around the corner to get a nice Cab to pair with your OG Kush." 
Setting a new precedent 
The most interesting parts of the bill have to do with criminal justice reform. The criminal justice reform aspects of Illinois' legalization law are some of the most progressive in the nation. Further, some of the most widespread critiques of other states' cannabis legalization bills have been surrounding the absence of a criminal justice reform component. 
The law will help to remove certain cannabis convictions through an expungement process — an estimated 800,000 according to Rolling Stone. Further, the CRTA specifically provides bonus points for recreational cannabis business applicants who have past cannabis convictions, improved access to start-up funds, and additional resources to communities impacted adversely by strict cannabis laws.
"I anticipate the impact [of this portion of the bill] will be extraordinarily beneficial to individuals and communities in Illinois that have been harshly and unfairly treated by the enforcement of draconian cannabis laws, which are truly a relic from the 'war on drugs' in the USA that began in the early 1970s," Grady explains.
Once Illinois can show other states some hard data and real life accounts about the contributions being made in the community by individuals who have had convictions expunged, perhaps other states will take notice and then take action when crafting their recreational cannabis legalization bills, adds Grady.
The overall impact of legalizing recreational cannabis
We've seen how successful legalizing the recreational use of cannabis has been for states like Colorado —  which surpassed $1 billion in cannabis tax revenue since legalizing it in 2014. Sponsors of the Illinois bill have said that the sales from recreational cannabis are expected to bring in $57 million in this year's budget and $140 million next year. They also say it will eventually rise to $500 million per year once the program is fully up and running, according to the Chicago Sun-Times.
It's fair to say that the general impact of the bill will be a win-win-win. The state will have a fair shot at trying to dig themselves out of debt (and fix all those potholes—pun not intended!), those negatively affected by current cannabis laws will be put first, and everyone will inevitably be a whole lot chiller come Cubs season 2020. 
[If you're looking for some direction on what to call the good green stuff, check out this article from our friends at The New York Times that lays out the problematic history behind words like "marijuana" and "reefer".]