How to Conduct a Financial Checkup
Your financial well-being matters—perhaps just as much as your physical and mental health. After all, stress from financial problems can have serious consequences like anxiety, depression, or fatigue.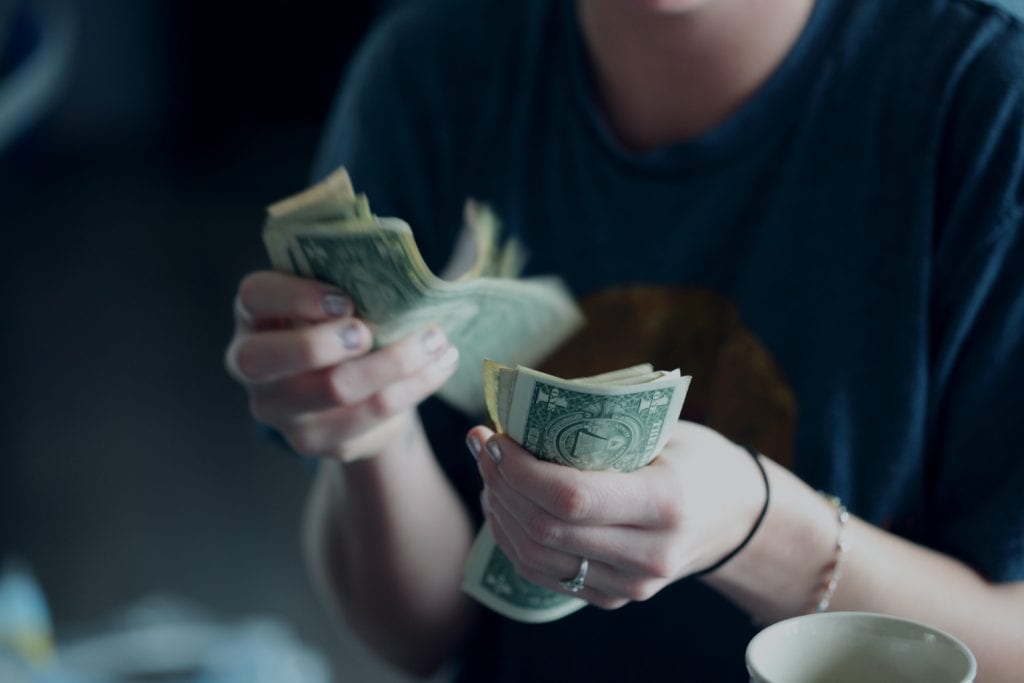 That's why it's important to conduct a financial checkup at least once a year. Doing so can keep you on track to meet your larger financial goals, and contrary to popular belief, it doesn't necessarily require being a numbers whiz.
To get started assessing your finances, take a look at the six major areas below.
1. Goals
Begin your financial checkup by evaluating your goals. What do you envision for yourself on the horizon?
If you're not exactly sure, set aside some time to meaningfully reflect on where you'd like to see yourself in a year or two, or even more.
Some goals might include:
Getting an MBA
Buying a home by a certain age
Going on an international trip
You don't need to have all the details hammered out, but a general idea of where you'd like to be is useful for understanding and outlining how your goals align with your finances.
2. Savings
If an unexpected emergency were to happen today—a car accident or natural disaster, for example—would you have enough savings to tide you over?
If not, make it a point to build up what's known as an emergency fund. This savings cushion should cover three to six months' of living expenses so that you're prepared for whatever life throws at you.
But besides an emergency fund, you should also regularly save for your goals.
There are mixed opinions on how much to set aside from each paycheck—an old rule of thumb prescribes 10%, while Elizbeth Warren famously recommends 20% in her 50-30-20 rule. Ultimately, the amount you should save will depend on factors like your income and fixed expenses. To be safe, aim for saving somewhere between 15% and 30%, and lean toward saving more when possible.
3. Outstanding debt
Debt: the dreaded four-letter word that's become more and more ubiquitous in the past decade. Whether it's student loans, credit card debt, or auto loans, Americans collectively owe close to $14 trillion.
To get a hold on conquering your own, find out the total amount you owe as well as how much you've paid off since you first accrued that debt.
Are you further along in debt payoff than you expected? Or more behind than you'd like?
Think about your ideal timeline for getting rid of your debt, and what it would mean for your monthly payments if you expedited payoff. You'll use this information to help shape the next part of your checkup: your budget.
4. Your budget
If you don't already have a budget, there's no need to beat yourself up—but consider getting on the bandwagon asap. Budgets help to curb unnecessary spending by setting a financial plan for a week, month, or whatever time frame you choose.
For the time being, pull up your latest credit card statement(s) and do your best to tabulate your expenses into different categories, e.g., eating out, bills, and entertainment. Ask yourself:
Did I spend more than I earned?
Am I on track to meet my goals?
What categories have I spent disproportionately on?
Where can I save more?
Use your observations to set limits for each category—for instance, perhaps you notice you've spent as much on clothing as you have on groceries, and that you need to pare it down next month.
If the thought of budgeting overwhelms you, forget the days of writing and calculating your expenses by hand. There are plenty of apps to make the process easier, like You Need a Budget and Mint.
5. Your credit score
Good credit affects you more than you might expect; for instance, it can help you qualify for a mortgage or even secure a job offer.
Not sure what your current score is? You can find out for free on Credit Karma.
Scoring above 700 is considered good, and over 800 is exceptional. While it's disappointing to see a lower number, remember that this number can change over the course of your lifetime, and you can help. To improve your credit:
Pay off your entire balance every month.
Apply for new credit cards only as needed.
Pay your credit cards on time.
6. Retirement
Whether you're just starting out professionally or already making your way up the career ladder, planning for retirement should be a no-brainer. Starting out early can build a habit of saving as well as snowball into a larger nest egg later on, thanks to the power of compound interest.
Prepare for retirement by including these moves in your financial checkup:
If available, take advantage of your company's 401(k) plan and any employer matching.
Set up a Roth IRA and max it out.
Though this isn't a strictly financial tip, focus on your physical health—getting and staying in shape can help significantly reduce your health expenses during retirement.
Your finances tie into your overall well-being, and as such, deserve to be prioritized. While this may sound overwhelming from the outset, know this: you don't have to be a "numbers person" to conduct a successful financial checkup.
Let us know!
Did this post help you get closer to achieving one of your goals?