How the President of the Metrics-Driven MyZone Sets Big Goals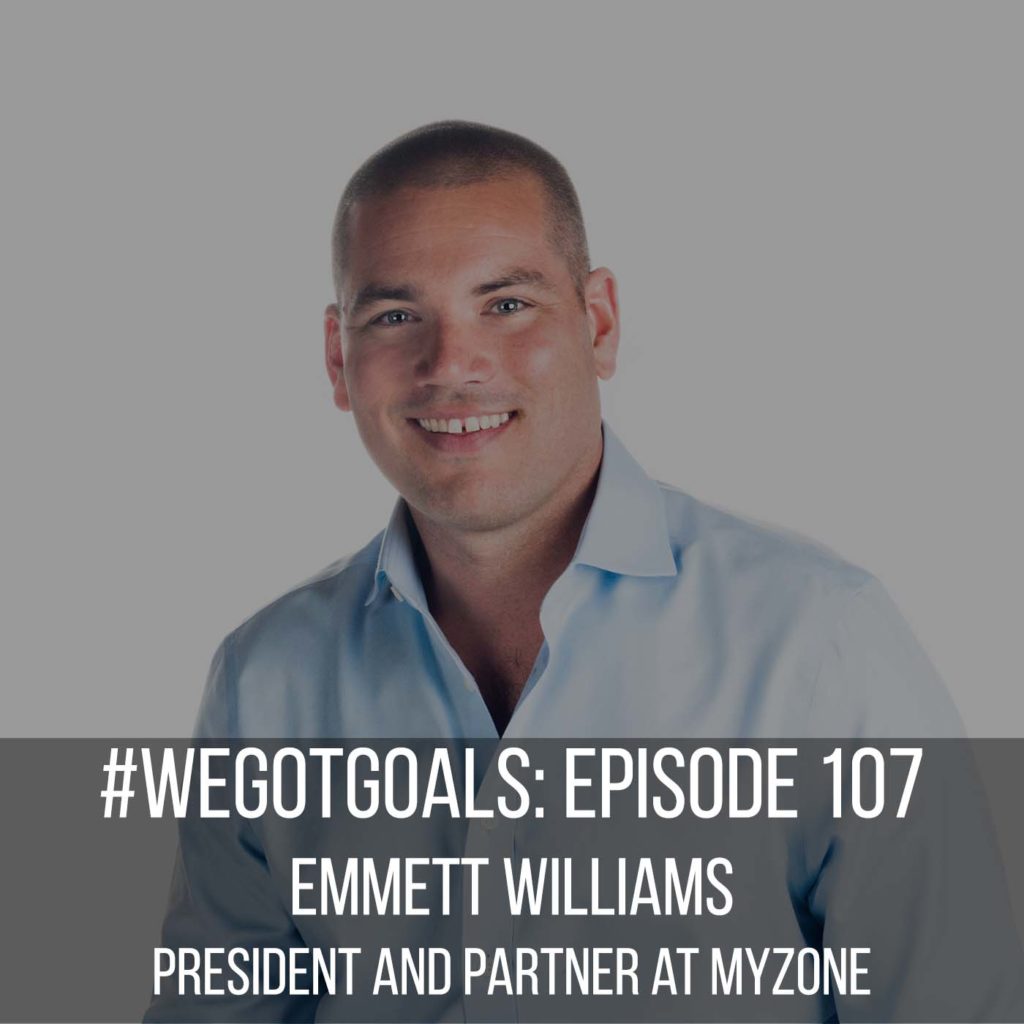 Each goal-getter and how they set out to to achieve big things is as unique as his or her own fingerprint. Nothing has been made clearer by interviewing more than 100 people about this very subject for our podcast #WeGotGoals than this point. And for Emmett Williams, President and Partner at MyZone, goal setting runs through his veins and is both his currency and his love language.
His currency:
In MyZone's Chicago office – the largest of several across the globe – I sat across from Williams as he spoke fluent Goal. He rattled off resources, goal-setting theories by CEOs from Fortune 500 companies, and used "BHAG" as a noun as comfortably as we do at the aSweatLife offices.
MyZone is a company built on a foundation of goals for goal-oriented gyms and studios with metrics-minded members. Today, MyZone can be found in more than 6,000 health clubs and studios and it's being used by more than one million consumers across the world.
Ask Williams if he's satisfied with that, and he'll share that MyZone's "BHAG is to make 100 million people feel good about exercise." And while that number may feel batty, Williams is dead serious about it – you'll hear it in his delivery on the podcast.
When you pair Williams' laser-focus on goals with his deep knowledge and experience in fitness – it would hard to imagine what sort of obstacle it may actually take to stop him.
And you'll hear him describe the path to achieving goals on an organizational level illustratively. He uses the metaphor of a boat navigating a river, avoiding obstacles, maintaining a competitive moat, and being aware of where their customers are. The diagram he's talking through will be helpful for those two minutes (and probably something you'll steal for your next strategy session).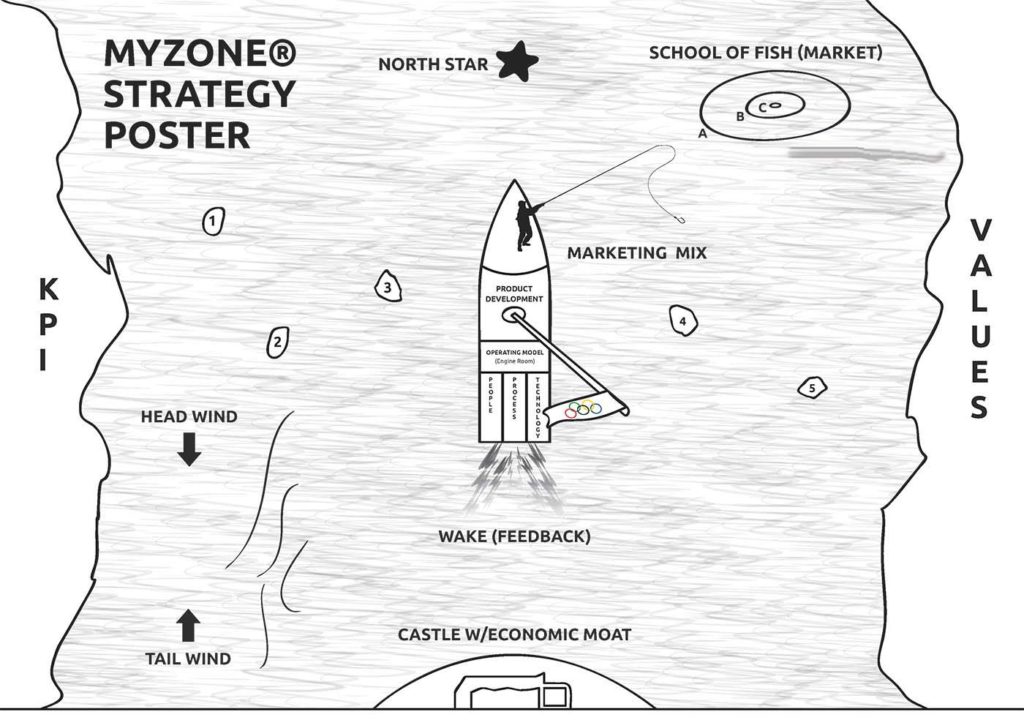 His Love Language:
As fluently as he speaks in KPIs at work, Williams and his family are all communicating in BHAGs at home too. His family, he said, sets goals together at the beginning of the year and they check on those goals on Sundays. I pictured Williams, his wife, his 10-year-old daughter and his 8-year-old son sitting around a dining room table, grading their goals, "Red, Orange and Green" just like the leaders at MyZone.
And on first brush, the tracking of a family's goals via PowerPoint and the listing the things each should "stop, start and continue" in pursuit of said goals, might sound extreme. But for Williams, it provides actionable insights into his kids' worlds, struggles and accomplishments.
And it also serves as a handy mechanism for managing the health of his marriage – he and his wife rate their own interactions in the same way: Red, Orange and Green.
"If we see too many weeks in a row of orange … and we haven't been able to crack that and send it back to green, we know it's time for a date night," he said.
Listen to this week's episode for inspiration to set and track your own goals in and out of the office on #WeGotGoals.
Love this #WeGotGoals episode as much as we do? Subscribe on iTunes, Spotify, or wherever you get your podcasts. And if you'd be so kind as to leave us a rating or a review, that will help us continue to grow our own community of goal-getters.