10 Resources to Ramp Up Your Professional Development
Maybe you're stuck in a rut at work. Or maybe you're in a new role and looking to polish your skills. Perhaps you have a side hustle that you want to turn into a full-time gig. No matter what's happening in your career, there's always room to stretch and grow. That's where professional development comes in.
Not sure how to get started? Take a look at our roundup of online and in-person resources. You'll be living that #bosslady life in no time!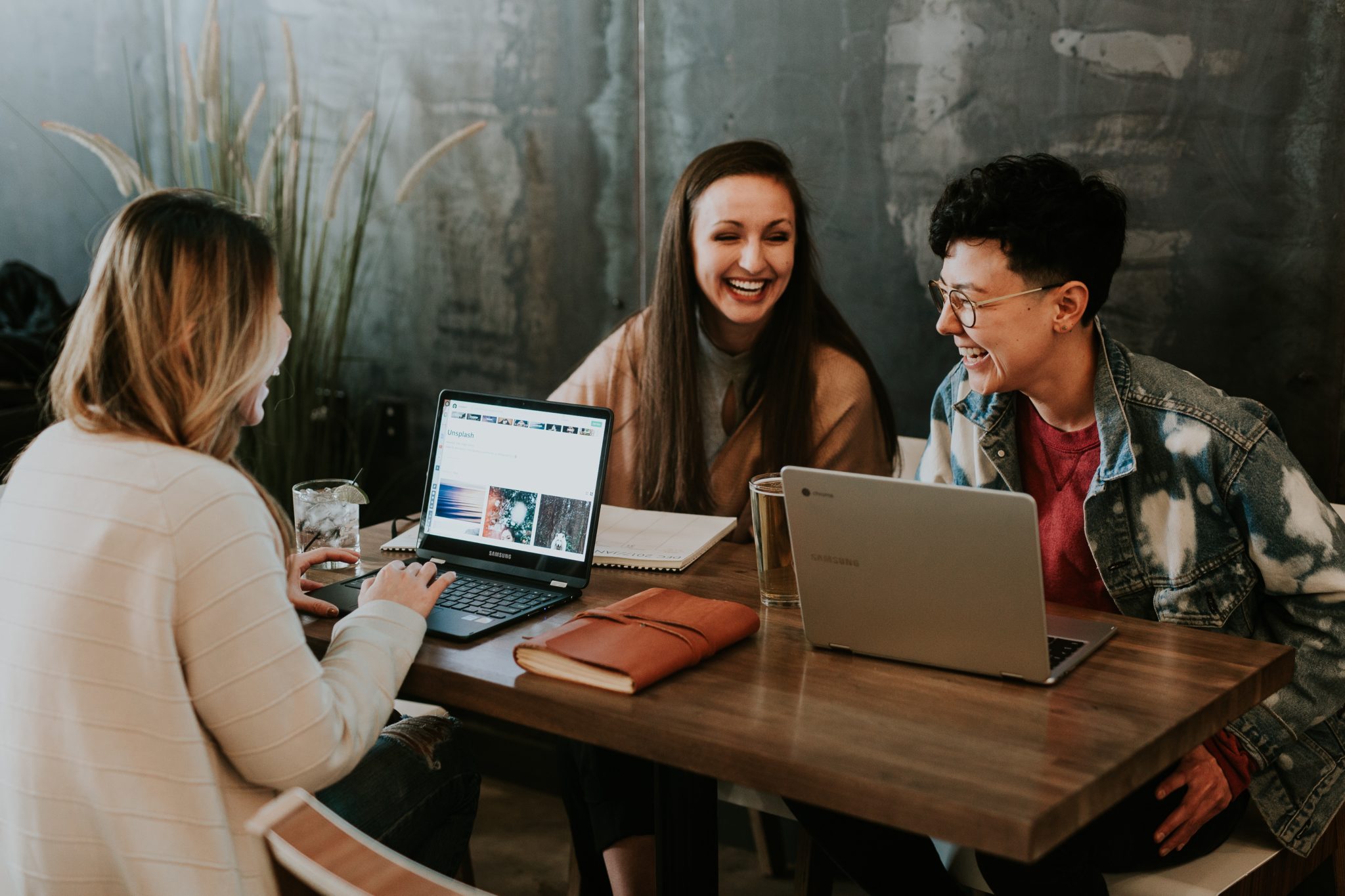 Websites
When you just want a snack-sized taste of professional development, there are plenty of websites offering a buffet of options. With headlines like "5 Steps to Writing the Perfect Resume (Plus an Example!)" and "Here's What Oprah Wants You to Know About Waiting for That One Big Break," career-focused site The Muse delivers practical advice for job seekers. Over at The Everygirl, the "Career & Finance" tab includes a "Life & Work Skills" section with guidance on career topics both big (becoming a manager) and small (grammar mistakes to avoid).
LinkedIn Learning, formerly Lynda.com, is a vast repository of online courses in three main libraries: business, technology, and creative. With more than 13,000 courses and another 50-70 added weekly, you're bound to find content that suits your needs and interests.
"We have courses on programming languages and extremely technical topics, and we also have courses on how to learn to play piano or do photography," says Nick Beese, account executive at LinkedIn. The first month is free, so go ahead and get learning!
Networks
Professional networks are incredibly valuable when you're searching for a new job, but they are also a fantastic resource for enhancing your workplace acumen. Check out local Meetups for get-togethers with people in your industry, like real estate or tech. Or look for a session on skills that span industries, such as public speaking and planning for retirement.
When it comes to professional goals, it can be tough to stay positive and focused. Find your personal cheerleaders among the badass women in the Facebook group Bossed Up Courage Community. Their mantras include lifting each other up, asking for help, and being accountable to one another. For an intensive dose of the Bossed Up Courage Community, consider applying for one of their in-person bootcamps in Chicago, Washington, D.C., and Los Angeles.
Can't afford to travel but interested in an immersive career development experience? Find an online mastermind group—basically a series of peer accountability sessions led by an expert—such as the Wise Women's Council for moms who are entrepreneurs.
And don't forget to check out coworking spaces for additional training opportunities. While some coworking hubs restrict talks to members, others have a more open policy. For example, EvolveHer in Chicago has hosted events on building a brand, establishing an LLC, and speed mentoring.
Other Resources
If you're a college graduate, there's a decent chance that your former institution offers professional development resources. It might be a 30-minute consultation with someone from the career office or perhaps an online directory of fellow alumni categorized by industry or job title.
Plug in your headphones and tap into the podcast world for an inspirational approach to professional development. Series like "How I Built This with Guy Raz," The Tim Ferriss Show, and, of course, aSweatLife's own #WeGotGoals feature successful individuals sharing insight on their career paths and professions. Industry-specific podcasts, like The Energy Gang, HBR IdeaCast, and 2 Docs Talk, are another great way to build your knowledge base about an industry you aspire to join.
When career obstacles feel overwhelming, consider hiring a professional coach. A professional coach will ask targeted questions and lead you through exercises designed to help you become your best self at work (and outside of work, too!).
"People come to me when they feel stuck or lost in their careers," says Liz Traines, a certified career and performance coach. "They typically say 'something is missing' from their current career, and they're looking for more fulfilling or interesting work." Through workshops, webinars, and one-on-one sessions, a coach like Liz will inspire your professional growth and success.