Eating Fresh by Changing the Way You Grocery Shop
If you open my refrigerator, you will find it teeming with fresh foods: spinach, asparagus, Brussels sprouts, carrots, snow peas, mushrooms, peppers, broccoli, blackberries, blueberries, strawberries and apples are weekly staples.
On the other hand, when you open my kitchen cabinets, I have very few items besides some dry goods; this is because I eat mostly fresh foods. If you are wondering how you can eat more fresh foods, change the way you grocery shop with these five tips.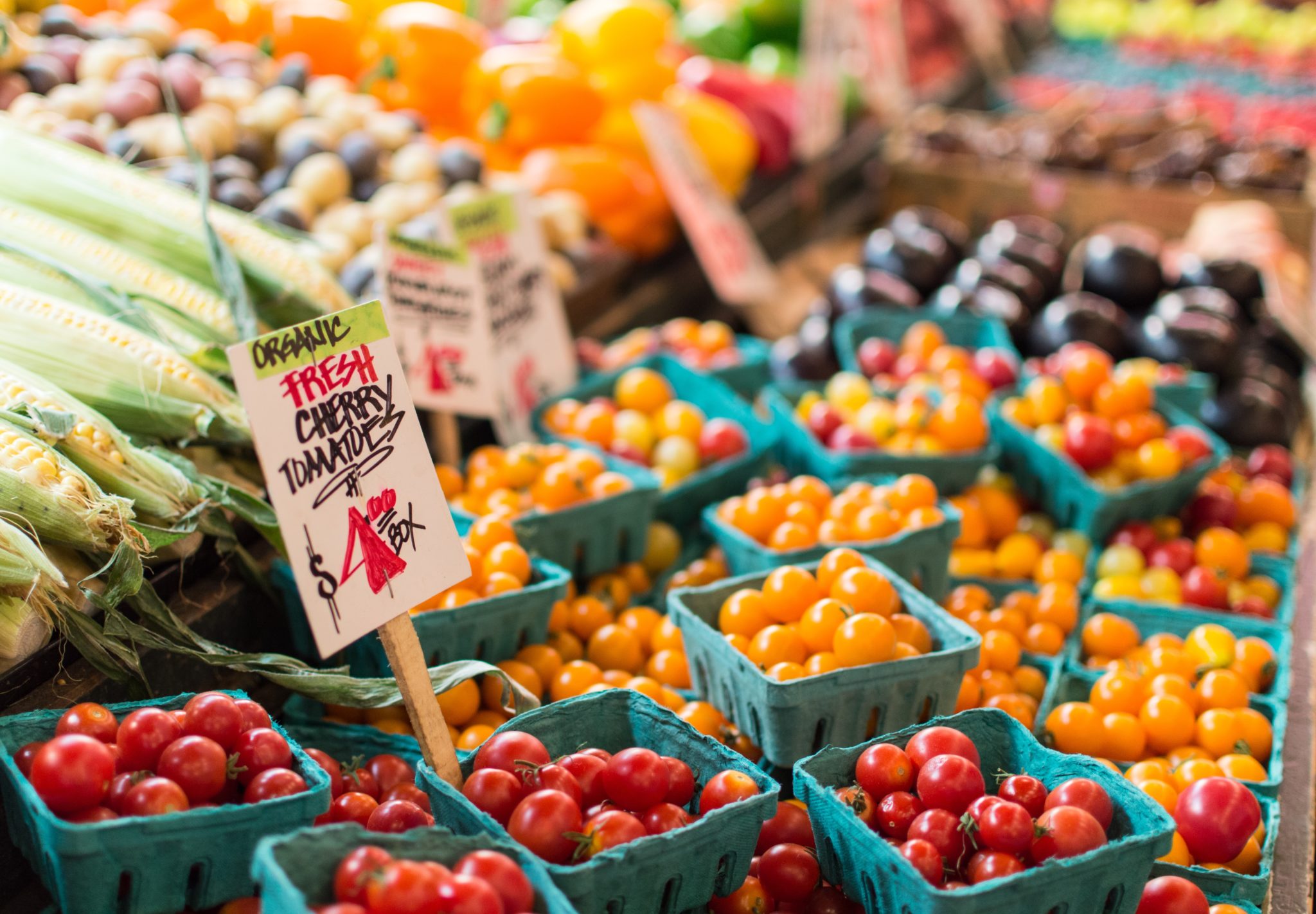 #1 Buy less, shop more often
Although many people dread weekly grocery shopping (#adulting), break down your weekly grocery run into two or three trips instead of one big grocery haul. Think about it. If you want you eat fresher food, grocery shop with 2-3 days of meals in mind then by the time day three rolls around, you will be out of fresh food and will need to restock with a second trip to the grocery store. That's a whole new opportunity to purchase more fresh food for the second half of the week, so go ahead and buy less, but shop more frequently.
#2 Get creative with your time
Since buying less food will require more weekly grocery visits, plan accordingly. Instead of using your lunch hour to catch up with colleagues or online shop, pick one day a week to run out of the office for a midday grocery run. If you can't get to the store during the day, take a new route home so you pass by your local grocery store. Even if you have to slightly go out of your way, you will be eating way more fresh foods than if you only grocery shopped once a week.
#3 Grow it
Another easy way to eat fresh food more regularly is to grow it yourself. If you don't have your own backyard space, look into getting a plot at the community garden. See if your family, friends or neighbors want to share one so you can all have a weekly haul of your own homegrown fresh produce. Not into growing or gardening? Look into a CSA instead.
#4 Look for deals
Peruse the weekly handouts and flyers from local grocery stores in your neighborhood and look for deals on their fresh produce. Not only will you be saving money, but you will also be stocking up on fresh fruits and vegetables. Some may even be new to you, which is the perfect opportunity to try a new food or recipe. You never know, you may create or find a new favorite!
#5 Shop the local community farmers market
When it comes to grocery shopping, one of the easiest changes you can make is shopping at the local community farmers market. Whether you meander the stalls during your weekday lunch hour or make a morning out of it on Saturday or Sunday, trade in your weekly grocery trips for one or two weekly trips to the local farmers market instead. What better way to eat fresh, eat seasonally, and support local farmers?
Eating fresh is easier than you think. Simply begin changing the way you grocery shop each week and enjoy a fresher haul with each and every meal you make.