How Mara Marek's "Bike Laugh Heal" Tour Brought Comedy to Unexpected Places
"Bike, Laugh, Heal." The name of Mara Marek's cross-country bike and comedy tour also sounds like it could be her mantra. I got to speak with Mara, a personal trainer, cyclist, and comedian, about her journey that led her to most recent tour. As Mara described the obstacles that she has overcome, she managed to keep me laughing, showing how she is the perfect balance of strong and light-hearted.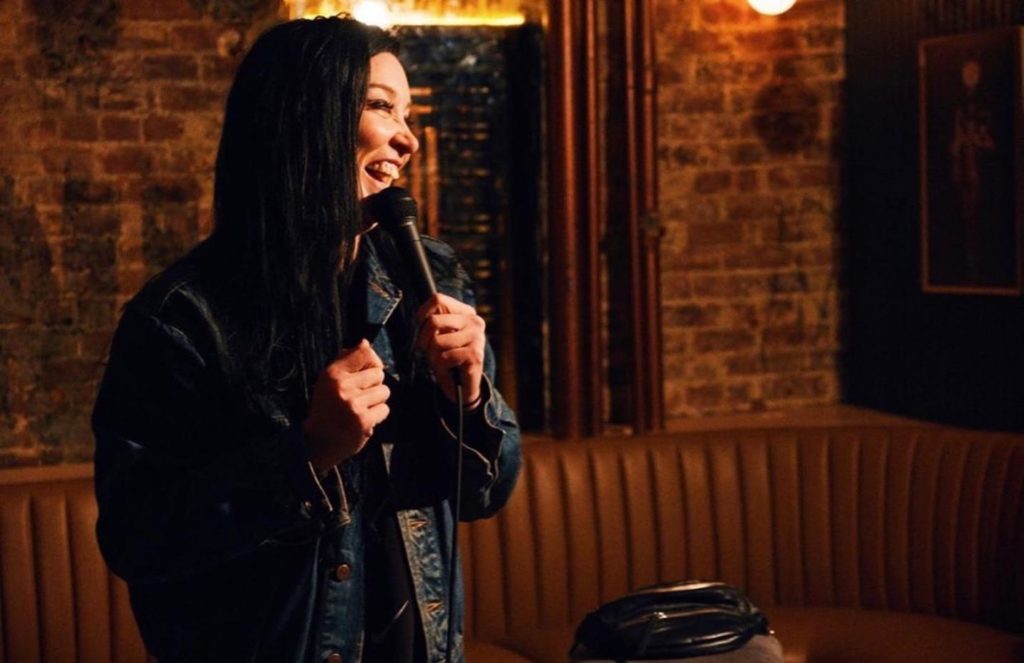 Mara grew up riding her bike all around town, and she attributes her love of the sport to those memories. In college, Mara joined the rowing team and continued to chase her passion for cycling. She earned her spot on a cycling team but unfortunately wasn't able to continue to the professional level after she shattered her pelvis in an accident.  
Still, Mara didn't let that get in the way of her love for cycling and fitness. Mara began to focus on personal training and teaching spinning classes in San Diego, describing her life at that time as "killer."
After moving to LA, a little networking landed Mara at an open mic, allowing Mara to begin to explore another life-long passion.
"When I was growing up, we didn't get to watch much TV, so we would put on performances," Mara began. "My sister would sing and dance, and I would put on a little show."
"I've always been obsessed with it [comedy]," Mara continued. "So once I went to do it, I said this is my life. This is what I want to do."
Mara kicked off her comedy career with the New York Comedy Festival and met someone who was looking for a co-host for his radio show. After flying from LA to New York five or six days each month, she decided to make a move to New York. Since then, Mara has started her own podcast: Happy Never After.
"I grew up in a small town that was very Catholic," Mara shared. "And I got married and divorced so early in my life… and there's a failure stigma around being divorced."
Mara continued, "A lot of people get divorced. It's very much the norm. So, I wanted to have a podcast to show that there is no shame in this. There is life afterwards, and here's how you break through and have fun doing it."
Having fun and using humor as a way of moving forward and healing is the basis of Mara's "Bike, Laugh, Heal" tour, which she started to raise money for domestic violence shelters. As a domestic violence survivor herself, Mara has set out to help as much as possible.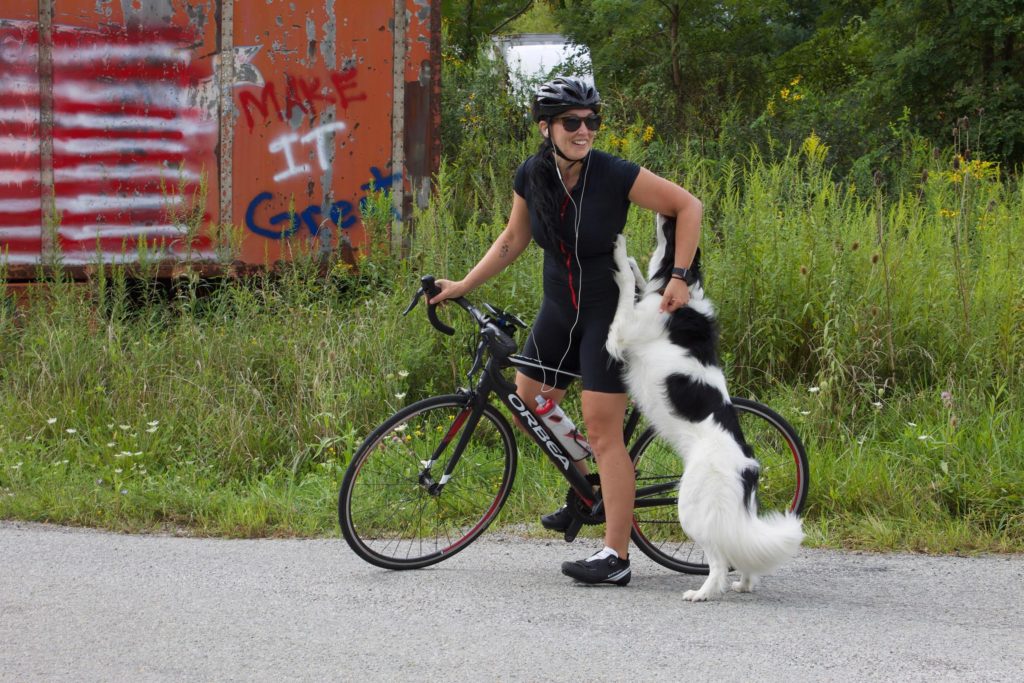 "Two-thirds of domestic violence shelters are closing or on the verge of closing," Mara explained. "I kept seeing everybody do these protests and walks, and I wanted to be a little bit more impactful. I wanted to do something about it, and I wanted to make sure that they money went directly into the hands of the people that needed it."
And Mara's very impactful cross-country tour was born, which ended up raising just over $300,000. On the tour, Mara biked cross-country, stopping at various major cities for a comedy show, where Mara's impact continued.
"[I wanted to leave people with] awareness, which really did happen," Mara described. "We were in Nebraska, and I met and interviewed a shelter there. Their supply closet was almost empty, so I posted to Facebook that after my show, I'm going to Wal-Mart and I'm going to match what everyone gives me. We went there and filled the entire thing."
Mara intends to do a smaller scale initiative with more local events in the future to keep her impact going. In the meantime, she will continue to help people through the art of comedy.
"Laughing and joking breaks you out of a victim cycle," Mara explained. "You're not a victim, you're a survivor and you're looking for redemption. You're looking to move on. You're looking to regain your life. You're not looking to sit in a pity party forever. You have to go and live."
No matter what obstacles you have faced or are facing, Mara leads by example with her main message and advice:
"Don't focus on all of your failures. Focus on what you can do that's positive."
To learn more about how you can support Mara's cause, follow her personal Instagram @maramarek as well as @bikelaughheal.