Booking A $5,000 Solo Bike Trip is My Form Of Self Care—Here's Why
After stepping off the airplane from a week-long bike trip I did with my Mom, I've been wanting to go on another. As my mother aged, it became increasingly obvious that she couldn't be my travel buddy for a trip like that anymore. So, during my last relationship I became obsessed with the idea of my ex and me going on a bike trip together.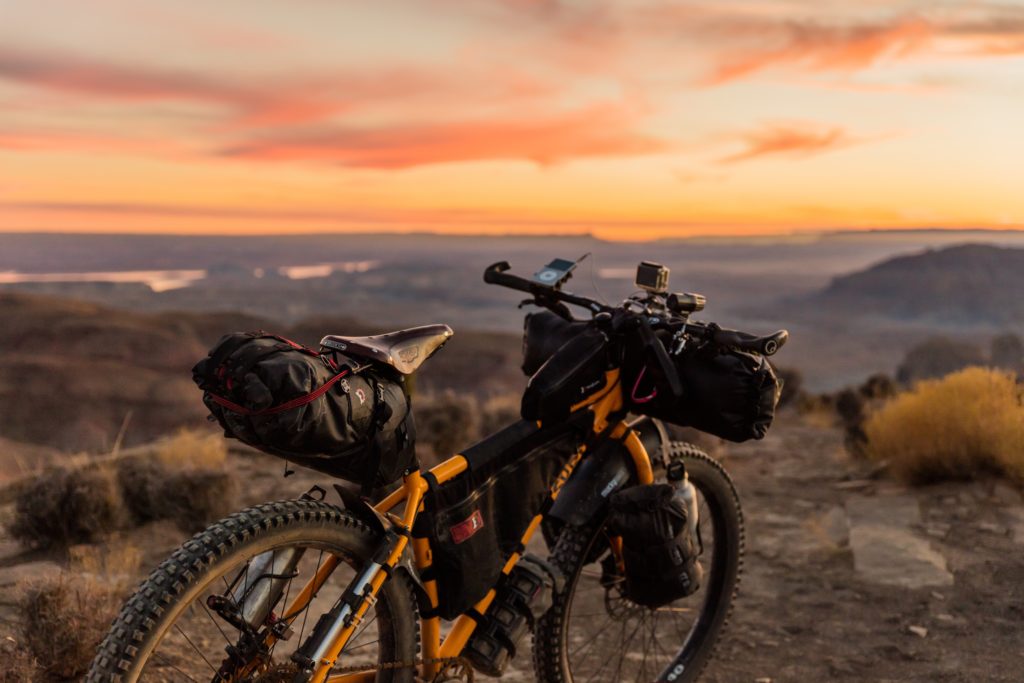 Reflectively, there was a direct inverse relationship between how happy we were and how often I brought up the idea of the trip. The more we fought, the more I'd suggest it. The more toxic the relationship become, the more incessantly I sent links to the many itineraries we could turn into realities together. I was unrelenting. I was hopeful. I had a vision.
I imagined us logging miles together, kissing atop the hills, waking up early to share a pot of French press before strapping on our helmets, licking the salt off each others necks sweaty necks, exploring.
I can see now, how evident it was that that would never, could never be us. At best, our relationship was unhealthy, and at worst it was toxic. More importantly, we were never sure enough to book a reservation for that following Friday. Let alone a multi-thousand-dollar trip months out.
When we broke-up, there was a period of mourning. And then, one of healing.
A month later, I revisited the bike trips website. When I saw a trip I knew would bring me great joy? I booked it.
Gabrielle, party of one.
My reasoning was two-fold. For one, there's a certain commitment in booking a trip that's months away. Instead of waiting for a partner to tell me, nothing could be more important than going here with you, I said it to myself. Nothing could come up that could possibly be more important than seeing this place, pedaling these miles, going here. No assignment. No partner. No email.
But that's not it, not entirely. I got sick of missing out on my life. Sick of waiting for some day when I'd have a (willing) partner to do things with. How many things had I *not* done simply because I was waiting to do them with my One And Only? How many times had I delayed something because I had an overly romantic notion that it would be better with a partner?
What bothers me isn't that I wanted to go on a bike trip with my ex—I was young and in love. But instead, that I was waiting. Waiting to do The Big Things with someone else. Not only does that led to incredibly boring single life, but it also put a lot of pressure on any potential matches.
I wonder now if my insistence that my ex and I book a trip was less about my desire to actually go on a trip together, and more about the fact that I thought it meant that I was at the point in my life where all The Big Things could finally happen!
Booking that trip was an announcement to my myself: I'm done missing out my life because I'm single. I'm ready for The Big Things. For adventure.
It's hard to unlearn the idea that there are certain things that are meant to be enjoyed with a partner.
Most days, I still I have to remind myself that I'm company enough. That waiting to live for a partner isn't romantic. It's simply a life on paused. I've decided to press play.