Why You Should Try Sun Protective Clothing
Growing up, I loved the sun. Between swimming and lifeguarding, I tried to spend my entire summer outside. My friends and I even used to compare tans and see who could get the darkest. (I cringe just thinking about it. I'm so sorry, skin!)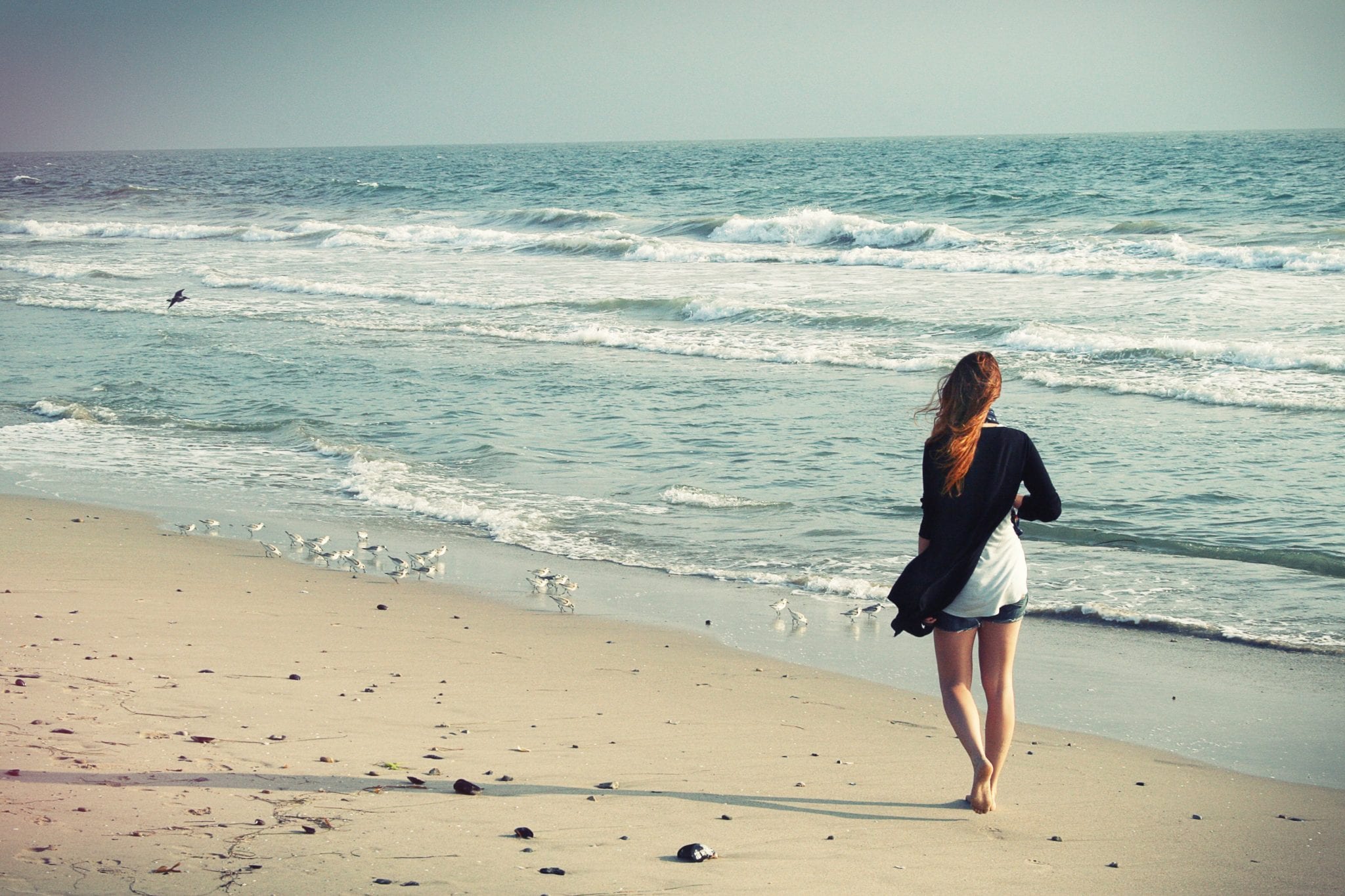 I hope it's because I take better care of it now, but my skin has drastically changed since then – I'm pale, freckled, and tend to burn. I moved to Florida last year, and my Mid-western skin did NOT know what to make of the South. I promptly developed a sunscreen allergy, which was SO fun.
I couldn't spend the entire year indoors, I had to figure something out. While I'm now the person who always has a hat and sunscreen with them, I didn't want to necessarily have to paint myself in baby sunscreen every time I stepped outside. (The Florida sun is no joke and seriously, baby sunscreen is impossible to rub in.)
Why sunscreen isn't always enough
While I'd love to prevent wrinkles and signs of skin aging, I'm also concerned with skin cancer. Dr. Papri Sarkar, a Board Certified Dermatologist and member of the New England Dermatological Society's Executive Council reiterated why sun protection is so important for your entire body.
"You can get skin cancer in any part of your body. It doesn't have to be just exposed to sun, but sun exposure really increases it dramatically. And so that's why we recommend it everywhere, not just the face," she says.
So we all know we should be using sunscreen, but odds are we still aren't getting enough protection. (Also, have you ever tried to apply sunscreen to your own back? It's impossible.)
"Studies have generally shown that people put on anywhere from 25-50 percent of the amount of sunscreen they're supposed to," Dr. Sarkar says. Plus, sunscreen should be reapplied every 2-4 hours, another thing people tend to slack on. If you're sweating or going in and out of the water, you might need to reapply more often.
Enter: UPF clothing
Here's where sun protective clothing comes in. My brilliant friend Kristina introduced me to sun shirts last spring, and it has been a total gamechanger. I might be *slightly* dramatic, but sun protective clothing saved my skin (and maybe my life?) during my first Florida summer.
"Your sun protective clothing stays on, you don't have to worry about application. You don't have to worry about it wearing off as long as you don't take it off, and you don't have to worry about it rubbing off. It's a win-win as far as I'm concerned," says Dr. Sarkar.
Technically, any clothing can be sun protective. It all depends on the weave of the fabric – the thicker, the better. A fabric like denim is going to provide a lot more protection than a sheer, lightweight top. Dr. Sarkar recommends choosing pieces that have an ultraviolet protection factor (UPF) of at least 50. The Skin Cancer Foundation explains that UPF ratings are "based on the content, weight, color, and construction of the fabric, and indicates how much UV can penetrate the fabric."
I know what you're thinking, and I thought it too – only babies can pull off colorful swim shirts and floppy hats. Luckily, brands are starting to roll out a variety of pieces in different sizes, colors, styles, and price points. You can pick pieces that fit your lifestyle and activities – Athleta, Patagonia, and REI all have great performance/active options. (I'm obsessed with Athleta's Sunlover pieces.) There are even pieces from brands like Mott50, Free Fly, and Cabana Life that look like regular, everyday clothes. (Some pieces can get pricey, so I try to stock up at the end of the season, or whenever they go on sale.)
Don't forget sunscreen on these areas, though
If you do wear UPF clothing, make sure to still apply sunscreen at the edges and to uncovered areas. (Dr. Sarkar says this is what most people forget.) For the most coverage, she recommends picking long-sleeved shirts or wide-brimmed hats. If you know you tend to skimp on sunscreen, or are going to be outside all day, consider adding a UPF layer.
Wearing UPF clothing gives me one less thing to worry about when hiking, kayaking, or at the beach. As Dr. Sarkar told me, "I want you to be active, I want you to have fun, I want you to be outside." So if you need me, I'll be stocking up on UPF pieces – warmer weather is just around the corner.