The Ultimate Skin Care Routine for Your Butt
When it comes to skin care, there's one part of your body you're probably overlooking: your butt. But your booty is susceptible to a few different skin conditions, from acne to stretch marks to cellulite, so it's time to start paying attention to your backside.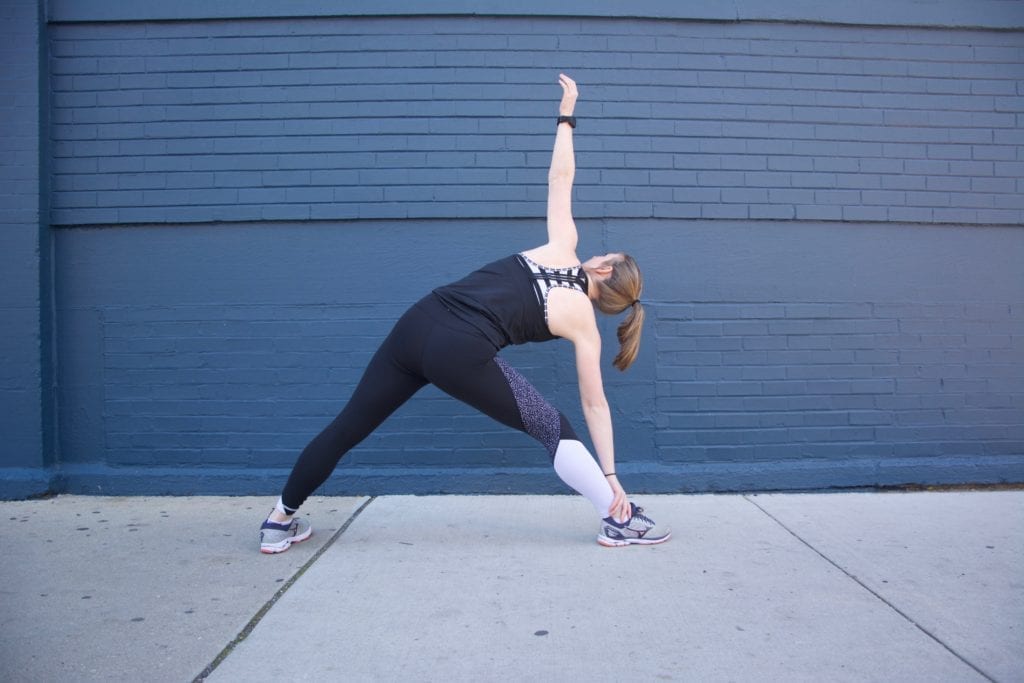 But don't be shy! "I would encourage my patients to not feel shameful, but to discuss any concerns they have with their doctor, as there are many simple solutions to these concerns," says Fiona Wright, M.D., of Skin MD and Beyond in Texas.
A number of brands have even dropped butt-specific skin care products, making it easier than ever to care for your derriere. (Yes, sheet masks for your butt exist, which naturally we had to try… but more on that later.) Below, get tips from dermatologists on how to treat your butt skin care concerns, plus find some of our favorite butt skin care products you can use on your tush.
Common butt skin care problems and how to deal
Whip that booty into shape with these butt-specific skin care tips.
Acne: Buttne is one of the most common skin care issues dermatologists see. "It's created by plugged pores that create pimples and cysts that go deeper than what occurs on the face," explains Wright. The number one thing you can do to prevent buttne is to avoid wearing tight clothing whenever possible and shower as soon as you're done exercising or sweating, says Stacy Chimento, M.D., dermatologist at Diane Walder by Riverchase Dermatology and member of the the Women's Dermatologic Society.
"Using washes with benzoyl peroxide and or other antibacterial soaps can often decrease the bacterial load and prevent further infection and or larger problematic cysts or boils," says Chimento. Wright adds that regular exfoliation is key to keeping buttne at bay. "Salicylic acid is a beta hydroxy acid that helps your skin shed cells more effectively," she says. When you remove those dead skin cells, you'll also remove blemishes. Wright says it's OK to use facial acne treatment pads (like the ones from Stridex or Neutrogena) on your butt.
If at-home treatments don't work, you may need to head to your derm. "More prescription grade antibacterial gels or creams can be prescribed by your dermatologist if warranted for more moderate to severe cases of butt acne," says Chimento, "but definitely avoid scrubbing and heavy exfoliation, as this can cause irritation and worsen the condition."
Stretch marks: If you have stretch marks, you're not alone. More than 70% of adults have them, points out Wright. "They can result from rapid or extreme weight gain and/or loss or just from normal growth spurts," she says. "They are also very commonly seen when the skin is stretched from pregnancy." For an at-home treatment, Chimento says topical retinoids may help, but you often have to hit up your derm's office for noticeable results.
Wright notes that no single stretch marks treatment works for everyone, but she's found that taking the following three steps has worked to reduce the appearance of stretch marks in many of her patients.
Smooth the surface of your skin.

"This can be achieved using treatments like microdermabrasion and light chemical peels," says Wright. "By exfoliating away the surface irregularities, you can feel a more uniform and smooth texture."

Try a deep treatment.

"The physical nature of stimulating the deep dermal tissues with laser resurfacing, microneedling, or radiofrequency can break up the fibrous and uneven stretch mark tissue, increase collagen and elastin, and stimulate the growth of new smooth tissue," says Wright.

Correct the color. "

Stretch marks can come in a variety of colors: white, red, bluish-purple or brown," says Wright. Even if you're able to improve textural irregularities, your stretch marks may still be visible. "To address color concerns, I often will use Intense Pulse Light Therapy to reduce the obvious color change," says Wright. "If the color is gone and the tissue is white, then non-ablative laser treatments, such as the ResurFX works best."
Cellulite: Fibers hold fat in place, but poor skin structure caused by hormones, genetics, smoking, lack of exercise, and poor diet all play a role in breaking down the network of fibers, causing the fat to move to the surface of your skin and create the dimpling known as cellulite, explains Wright.
Maintaining a healthy, balanced diet and toning your muscles will help improve the look of cellulite, says Chimento. Daily massage can help too by improving circulation and moving toxins and lymphatic fluid, she says. "Topical creams with caffeine and retinoids can also help to improve the appearance of cellulite and the texture of the skin," adds Chimento.
You can also visit your dermatologist for in-office treatments that target cellulite. "There are many options available for those seeking treatment such as energy-based devices (radio frequency), lasers and infrared light, vacuum massage, and minimally invasive procedures that break up the fibrous bands that pull down on the skin to create dimpling," says Chimento.
Keratosis pilaris: Also known as "chicken skin," keratosis pilaris is a common skin condition that creates sandpaper-esque goosebumps on the butt, thighs, and backs of your arms, says Wright. The bumps are usually red or brown and are scaly. "It's caused by a buildup of skin debris and proteins inside your hair follicles," says Wright. "Even though it tends to remain just on the surface of your skin, these shallow little bumps can be itchy or irritating and are a cosmetic nuisance."
To smooth your KP bumps, regularly exfoliate with topical creams that contain alpha hydroxy acids (like glycolic acid) and/or beta hydroxy acids (like salicylic acid), suggests Wright. "In more extreme cases, a topical prescription of retinoic acid and in-office microdermabrasion can be used in combination and is very effective in treating this chronic condition," she adds.
The best skin care products for your butt
Ready to expand your butt skin care routine? Here are three super-trendy skin care products formulated especially for your butt.
Bawdy Beauty Squeeze It Butt Sheet Mask ($9): We told you butt sheet masks were real. This particular one helps to make buttne less noticeable and give your butt a brightening boost thanks to a variety of brightening ingredients including lemon and orange peel.
Now, I've used creams and scrubs on my butt before, but the thought of a butt sheet mask was so absurd I had to put it to the test myself. The sheet mask comes in two pieces: one for each cheek. I had trouble applying them myself, so I had to enlist my boyfriend's help. Once my butt sheet mask was secure, I wasn't sure what to do for the next 10-15 minutes while it did its job of brightening my booty. If you've ever used a sheet mask before, then you know that it's wet since it's packed with serum. That meant sitting down was a no-go. I ended up standing and watching TV while I waited. Once the time was up, I removed the sheet mask and patted the leftover serum into my butt. Did my backside look any different? Not that I could tell, but it did feel really soft!
Sol de Janeiro Brazilian Bum Bum Cream ($45): This tush-tightening cream is a cult favorite. It's formulated with guaraná (which has five times the amount of caffeine than coffee) to boost circulation and smooth skin, cupuaçu butter to encourage skin elasticity, açaí to provide antioxidant protection, and coconut oil, which melts easily into skin to soften, condition, and moisturize.
Anese That Booty Tho Scrub ($28): You may have seen ads for this booty scrub on Instagram. It's formulated with a blend of oils, extracts, antioxidants and fatty acids to help minimize the look of stretch marks, acne, cellulite, and discoloration.
The bottom line in butt skin care
Of course, keep in mind that for the most part, these are all cosmetic issues that you don't need to spend your time on if you don't want to. "Beauty is being comfortable in your own skin ad being thankful for what you have, including all of the things we nitpick at on a daily basis including our cellulite and stretch marks that we can't stand," says Chimento. "I often tell my patients, that these are marks we have earned and should be proud of, especially mothers."