Personal Branding Expert Jessica Zweig Shares Her Tips For Fitness Professionals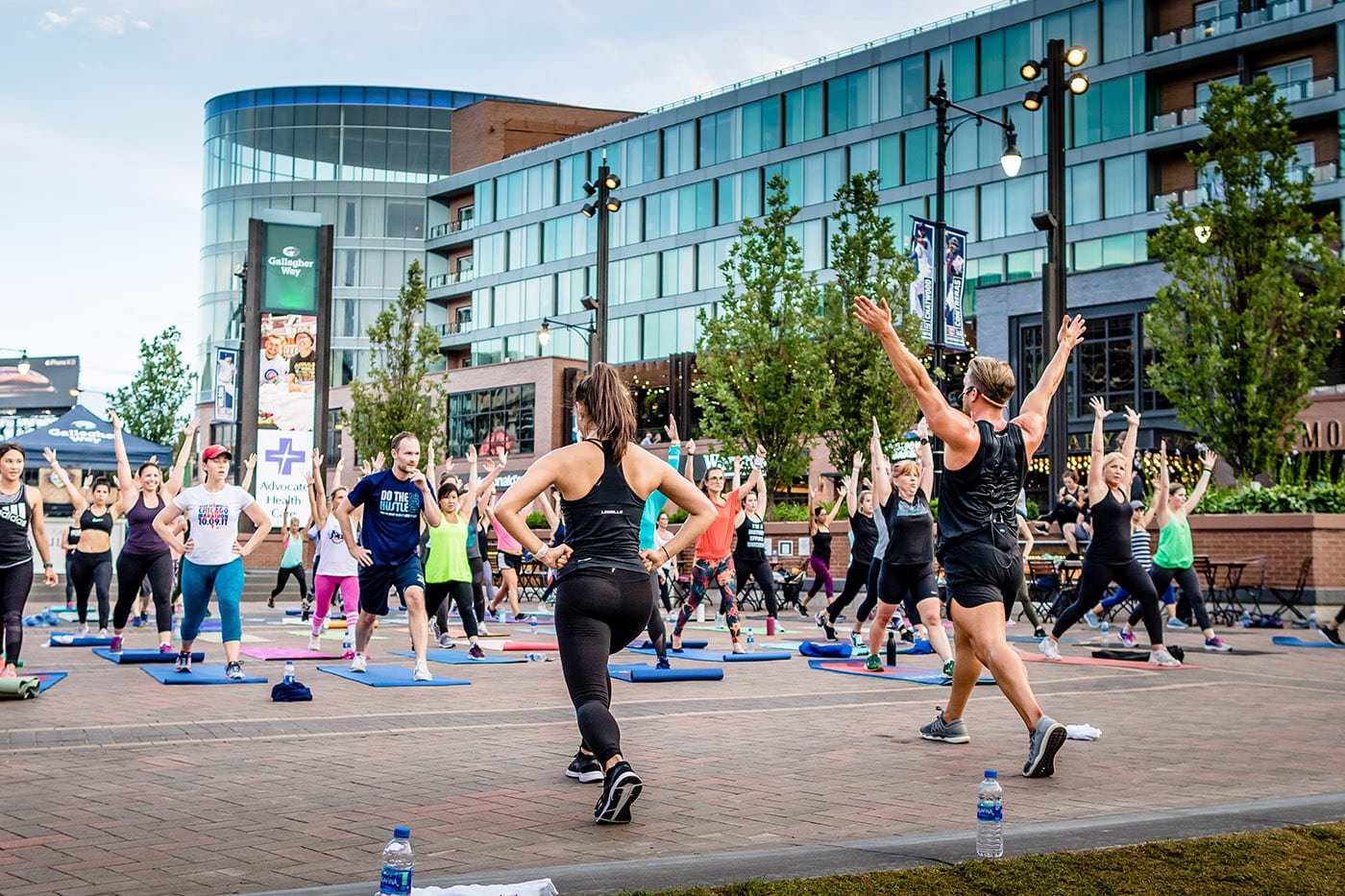 If the words "personal branding" make you a little queasy, you're not alone. For many fitness professionals, grueling schedules are bookended by earlier-than-average mornings and late, late evenings. Physical activity isn't just a daily workout, it's part of the job and required to get from client to client or class to class. So if – when you finally do get a moment to yourself – the last thing you want to do is think about your online brand and social media presence, there's no shame in that.
Personal branding is, however, a necessary evil, even if it does make your skin crawl a little bit to think about having to manage it for yourself. According to Jessica Zweig, founder of SimplyBe Agency, "your personal brand is [the most important] asset that you can have. It's an asset that you take with you in perpetuity."
By that Zweig means it's imperative to keep building it, slowly and steadily, as your career evolves and grows. Lots may change in your life, but your personal brand – who you are at your core – will go with you and grow with you if you allow it.
Through working with clients of all different backgrounds – in the corporate space, entrepreneurs, and fitness industry veterans – Zweig and her branding agency created a process to define your brand and learn how to effectively communicate it in a way that works for you, no matter which direction you take your career. I heard from Zweig who shared a few tips for fitness professionals to get started.
So I know I need to define my brand. Where do I begin?
If there's one thing you must do before you start sharing on social media or blogging, it's "know your message," Zweig said.
"What do you stand for? You can't just be about 25 things that make you excited, you've got to know what you want to be known for, and stay true to that."
Before building up a following, know what you want to say and let that be your North Star. And – if you're worried you'll be adding to the noise out there – as long as you know what you want to say and you have heart behind it, you'll be impactful to your niche audience.
Got it. I know what I stand for, but how do I communicate that?
Zweig points out four questions to ask yourself once you know your message.
What's my audience?
What type of content do I want to be creating?
What's my voice?
What's my cadence?
As you think about the second question, Zweig posits that a key way to build a lasting and impactful personal brand is by creating original content. Instagram, she argues, is "how you build your community, credibility and conversation." Original content, though, in the form of something like "blogging, videos, podcasting, speaking, hosting events, being on panels, [or] creating premium content like a webinar."
Whatever you choose to be your pinnacle content, as the SimplyBe Agency describes it, is then amplified through your channels of communication.
"I know I need to do all this, but I just don't have the time." 
If you find utilizing social media tools to be daunting, a time suck, and a chore, there are two things you can do to get better at making time to create and build your brand.
First, create old-school calendar invites, Zweig says. Acknowledge that it's going to take time if you want to do it well, and schedule time for yourself on a consistent basis to put in the work. And, most importantly, hold yourself accountable to whatever time you carved out. Don't let it be the first thing to get bumped when time gets crunched.
"The way to grow is consistency," Zweig reminded me, so do whatever you need to do to hold yourself accountable to your calendar.
Secondly, there are tactical tools that will ease this process. Hootsuite allows you to pre-populate content ahead of time and Planoly help you to plan out your Instagram feed.
Am I worthy enough to say what I want to say?
The short and sweet answer is "yes, of course you are." But in reality, imposter syndrome is all too real and it is amplified through the critical lens of social media.
You're not the only one who has thought, "Who am I to be the thought leader or be the person telling people what to do?"
To her clients, Zweig serves up a counter: "Who are you not to be?"
To help you overcome that bout of imposter syndrome, she recommends getting in the mindset of creating content to help someone else. Specifically, "truly get someone else in your mind – make them up – and talk to that person. Orient yourself around that kind of message."
Breaking down some marketing basics and applying them to the digital tools we have at our fingertips can chip away at the daunting task of creating a personal brand. Whether you have your own business, are working on a side hustle now or are just thinking about launching something of your own in the future, utilize these tips as you continue on your personal branding journey.