How Gyms and Studios Can Help Improve Mental Health Within the Fitness Industry
This week on asweatlife.com, in honor of World Mental Health Day on October 10  we're talking about mental health to raise awareness of the issues we all face and lessen the stigma of discussing mental health openly. We believe #everythingisbetterwithfriends, and we encourage you to be open to discussing mental health with yours —  and if you need to talk to someone right now, you can dial 1-800-273-8255 to reach the National Suicide Prevention Hotline.
In yesterday's post about mental health in the fitness industry, we talked about what full-time trainers need to do to prioritize their mental health on the same level as their physical health. And today, we'll dive into what gyms and studios can do to support their trainers professionally and personally.
The physical grind of being a trainer is no surprise to anyone; trainers often start their day before the sun comes up and work with clients late into the evening. Traditional work hours don't exist, and every hour you don't have a client booked or a class to teach is money gone.
But that hustler mentality doesn't do trainers any emotional or mental favors in the long run, says Tiffany Louise, a mental health expert and licensed clinical social worker.
"Working 12 hours a day isn't sustainable," she very reasonably points out. "That's something that ends up causing people burn out down the road," whether they succumb to physical exhaustion or become mentally fatigued and unable to give the emotional effort it takes to lead a transformative, energetic fitness class.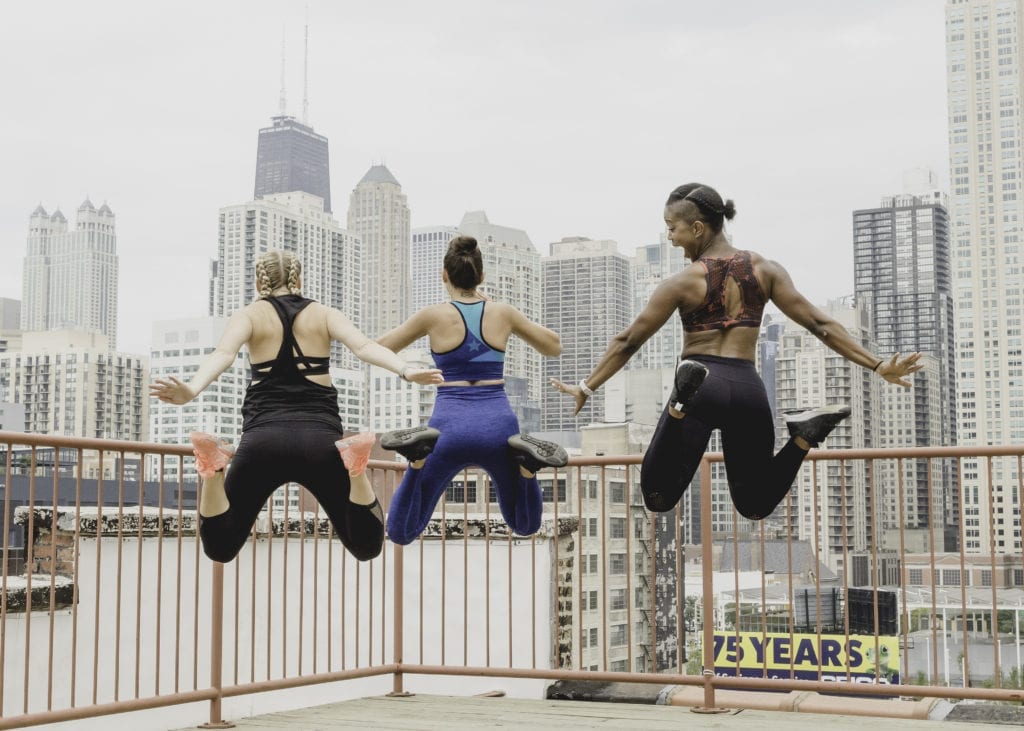 Charles Graff, owner of Chicago's CrossTown Fitness, explains more about the circumstances that lead to instructors facing "burnout."
"The lack of opportunity to get full-time employment from one studio is a big thing, so trainers have to work at two, three, or four studios to fill a schedule and make a living," he tells me. "There's lots of commute time and downtime between actual classes. It's not really an efficient workday when you're bouncing around from place to place. It's tough for trainers if you've got four different bosses, four different schedules, four different communities… you can spread yourself too thin."
"A sustainable workload is different for each person," Graff continues. "I ask my trainers to tell me what's sustainable for you so that you don't burn out, and we'll work together to get you there."
How do trainers get burnt out in their careers?
Kailee Martin of CrossTown Fitness has first-hand experience with "being a hustler" in the fitness world — and eventually overdoing it.
"Our mindset is 'gotta be okay, gotta hustle,'" she reveals. "For trainers, if we were told to take a break, we'd be like — what? What does that even mean?"
With the pressure to hustle comes a more severe case of FOMO — only instead of fear of missing out on a brunch with your friends, trainers are scared to miss out on professional opportunities, instilling a dangerous "keep up with the Joneses" mentality.
To Martin, success in the fitness industry meant continuously elevating, and never being satisfied with where she was professionally. Getting coveted ambassadorships, adding more followers to your social profiles, taking on more classes and teaching opportunities — it was like running on a treadmill at steadily increasing speed until she was, eventually, forced to jump off.
"[I felt like I had to] elevate consistently to be level with other trainers — even when I knew inside that I needed to stop, hold on, and take five seconds to pull myself together," shares Martin.
How Gym and Studio Owners Can Help Fight Burnout and Support Employees' Mental Health
Around Chicago and nationwide, gyms are recognizing the importance of mental health in their trainers — who so often serve as ambassadors to their clients and the welcoming, encouraging faces of the business. Plus, on the business side, fighting burnout and keeping trainers happy and healthy is good for everyone.
Says Graff, "Retention is super important for studios, in terms of both member retention and instructor retention. Retaining staff is huge, because we put a lot of resources into hiring, on-boarding, and training new employees — we act as if they're going to be here for ten years."
If you're a gym owner or studio owner yourself, implementing these strategies can show your trainers that you're dedicated to their long-term health and help improve staff longevity, reduce turnover, and create a happier atmosphere in your space.
Creating Sustainable Schedules and Encourage Mental Health Days
Approaching, accepting, and proactively treating mental health stems from the top of any organization, and fitness is no different. Louise suggests gym and studio owners (especially boutique owners) work with trainers to create healthy, sustainable schedules that won't lead to burnout, allowing their trainers to make time for self-care.
"If we can keep this conversation [about mental health] present — whether in hiring or encouraging your staff to stay healthy — everyone else feels better about saying, 'Okay, I need to take a step back.'"
In her ideal world, Martin wants fitness studios to give time off as a show of prioritizing the mental health of their trainers.
"It's important to have that day for mental rejuvenation," she explains. "We teach three classes back-to-back-to-back, with 40 people an hour staring at you like they want to kill you. It's not easy."
Graff of Crosstown Fitness is working to implement a full-time benefits program for his trainers, kicking off in January of 2019. Trainers can opt to self-identify as "full-time," meaning they'll only teach at Crosstown and will have a filled out schedule. In exchange, they'll receive full medical and dental insurance, as well as an employer-matching 401(k).
Offering these benefits to his employees has been a major goal of Graff's for awhile now.
"It's a professional comp plan to match what we're trying to hire," he explains. "If we want to be the best studio in [the] country, that means having the best trainers, management, and staff in place – these benefits are how we'll attract and retain top talent."
While he recognizes that it's a big expense to his business (and pretty revolutionary in the fitness world), Graff believes that having consistent trainers who are committed to the studio year after year will pay off for everyone.
Mental Health Training
Louise advises gym and studio owners to incorporate mental health training into onboarding new employees.
"[The fitness industry needs] training and more education on mental health and mental health symptoms they're encountering with their clients. Many fitness workers are 'coaching' but don't have that psych background and expertise. Give them a group of therapists to recommend to clients," implores Louise.
And down the line, maybe we'll see health and wellness consumers gravitating towards classes focused on mental health, just as much as they'd sign up for CrossFit or spinning.
"We've got fitness classes — where are the mental health classes to build consciousness and awareness?" asks Martin.