On #WeGotGoals, Creating a Solution for Workplace Wellness with Peerfit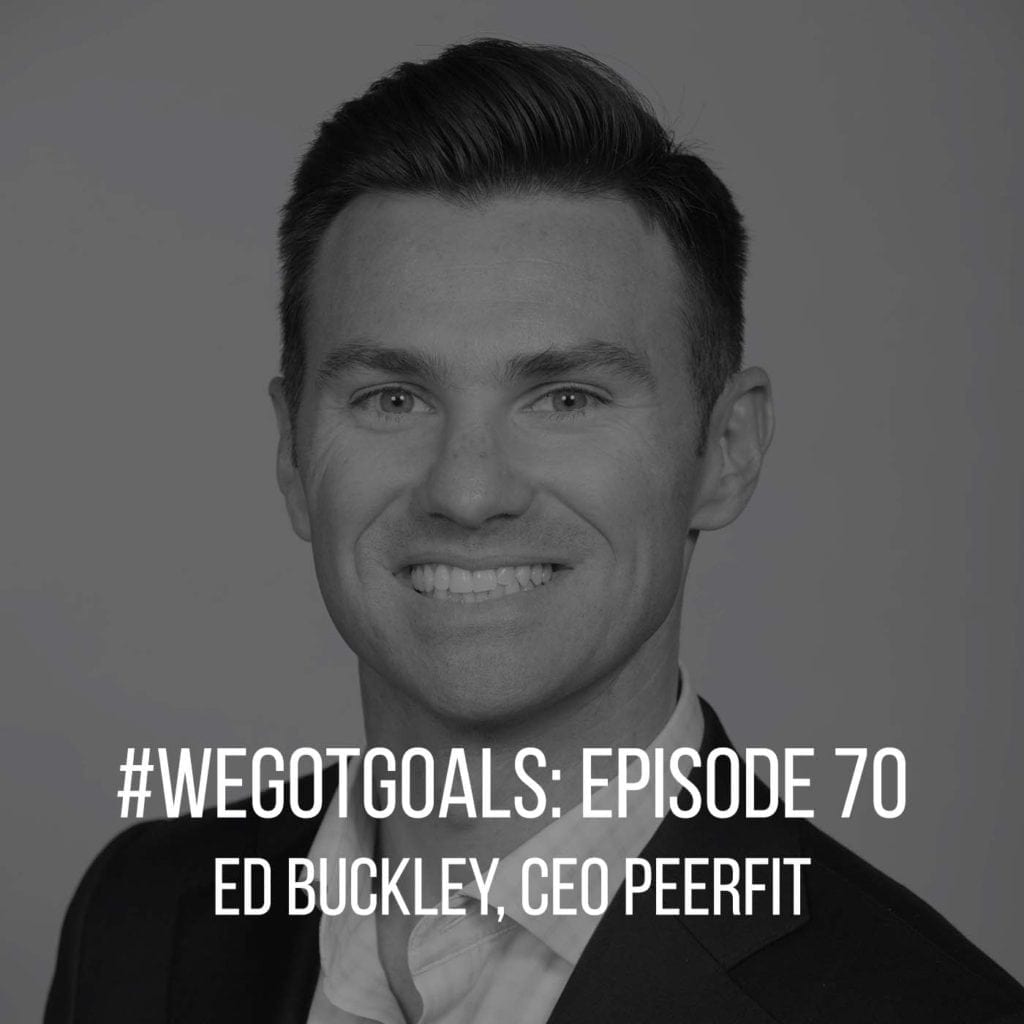 When a lifelong learner falls in love with fitness, you get Edward J. Buckley Jr., CEO of Peerfit, a universal account for fitness that is accessed as an employee benefit through major insurance providers.
And Buckley and his team didn't just create a better way to do workplace wellness, they did it the hard way – connecting the healthcare and the fitness industries.
"How do you build a bridge between traditional healthcare and all the incentives that go in the fitness industry?" Buckley said, "We like to say, 'it's a billion dollar bridge, we'll build it for you.'"
After years of work proving out the Peerfit model, the group celebrated signing a contract with its first major insurance carrier. But after the champagne bottles (or matcha, it's a fitness company after all), the carrier told them they needed to renegotiate the contract – or they would "tear the contract up."
Overcoming obstacles is a big part of starting a company, but Buckley and team had to fight for their lives. "Put the blinders on and look at the path back up the mountain – not look how far I fell or how could they do this to me," Buckley said.
That attitude to learn and work through mistakes came from an overall lifelong thirst to learn – from pursuing his PhD to sending his board of directors more updates than they need.
"If you're constantly getting input and you're constantly learning, you never really have to have a big learning moment," Buckley said.
And to empower his team to learn the same way, Buckley and the company's leadership are less concerned about where their team works and at what hours and are more concerned with rewarding great talent.
Peerfit was recently ranked on the 2018 Top Company Cultures List by Entrepreneur, which is a remarkable feat by itself, but even more remarkable when that culture was created entirely digitally. Employees work entirely remotely, which Buckley sees as an advantage to recruit top talent across the country. 
That sort of innovative business culture led Peerfit to close its recent round of funding – its $8 million series B – and to create a super-secret startup within the startup that Buckley said will help to double Peerfit's core business.
Catch Buckley making a lot of appearances on the company's Instagram and listen to a lot more about his goals – personal and professional – on this week's episode of #WeGotGoals, available anywhere you get your podcasts (like Spotify!). Don't forget to listen all the way through for a real-life goal getter (and if you want to be featured on the pod as a goal-getter, email Cindy and [email protected]). Feeling generous? Take five seconds and leave a rating and a review on iTunes so we can continue to reach listeners around the world.