#DelosYourself and Take a Weight off Your Shoulders
[
Disclosure: This post is a part of a sponsorship with Delos Therapy. As always, we only talk about the places, people, things and experiences we truly love.
]
There's one portion of every yoga class that I totally dread. I enter class hoping we avoid this specific pose, and when the instructor inevitably cues me to stand up tall, bend my knees, and raise my arms alongside my ears, I grumble internally, sneaking glances at myself in the mirror as I lament the fact that my arms simply won't raise up that high. Chair pose is my nemesis, and I blame it on years as a swimmer, a particularly brutal childcare stretch of holding a toddler for nearly a week straight, and a job that requires lots of sitting in front of screens.
My shoulders are perpetually tight, and like many others suffering from shoulder pain, narrowing down the cause and location of the pain is surprisingly tricky.
"Shoulders are really complicated," confides Eric Owens, co-founder of Delos Therapy (and no stranger to shoulder pain himself after years of professional table tennis). "They're the last thing I became comfortable with," thanks in no small part to the 360° rotation and multiple components.
What are the most common types of global shoulder pain?
As with all types of tightness and pain, global shoulder pain is caused by any kind of repetitive use or sustained contractions. Athletes reliant on their upper body (swimmers, tennis players, golfers, and naturally, table tennis players) are particularly susceptible.
According to Owens, most people come in to Delos to help with pain between the shoulder blades, largely the cause of sitting at a computer desk or a sedentary lifestyle in general.
After that, the anterior shoulder (the front side) is another common pain point. "It's a common area that gets used a lot with using a mouse or keyboard, especially the hand you use the mouse for," Owens explains. 
Hilariously, Owens mentions that he sees anterior shoulder pain explode in guys during the summer months — which he attributes to overuse from bench pressing and doing push-ups in an attempt to get that perfect summertime pump.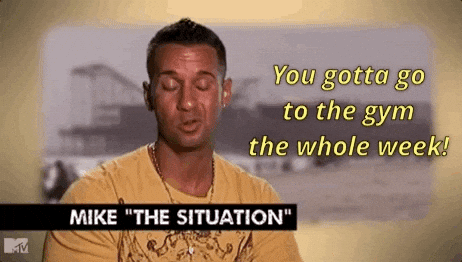 "You have to strength the back too, or else imbalance leads to that hunched-over posture and shoulder pain," he laughs.
On the sides, any movements that require lateral raises are risky for developing shoulder pain. "Anyone doing Crossfit or Olympic lifting that require a lot of muscle recruitment from the shoulder — I'd be on the lookout there," Owens advises.
And what about runners, I asked, thinking about all the times one of my shoulders has tensed up during a long run? Apparently I'm in the minority, because Owens doesn't see too much shoulder pain in runners — although he wonders aloud if that's mostly because their lower bodies are tighter relative to their shoulders, and therefore easier to identify pain in.
What happens if shoulder pain goes untreated?
Most commonly, untreated shoulder pain will put extra stress on your other muscle groups that are compensating for that compromised range of motion, says Owens.
"You'll get more wear and tear on muscles that aren't specifically designed for that movement, which causes a chain effect — that's why shoulder pain moves," he shares. Shoulder pain generally starts on one side — "everyone has a tighter side," Owens notes — then moves to both shoulders as your body starts using and recruiting other muscle groups to help with the movement.
Worst-case scenario, Owens warns clients to be on the lookout for tears in the shoulder, which you can identify by a very sharp, specific pain after a certain movement. At that point, you'll need imaging done by a specialist. Frozen shoulder is also a rare (but painful) possibility.
How Delos Therapy Treats Shoulder Pain
Owens says Delos Therapy can treat shoulder pain in as little as four weeks, with three sessions a week dedicated to loosening the tight muscle tissue. Throughout the session, your therapist will work all areas of your shoulder: front, back, sides, and everything in between.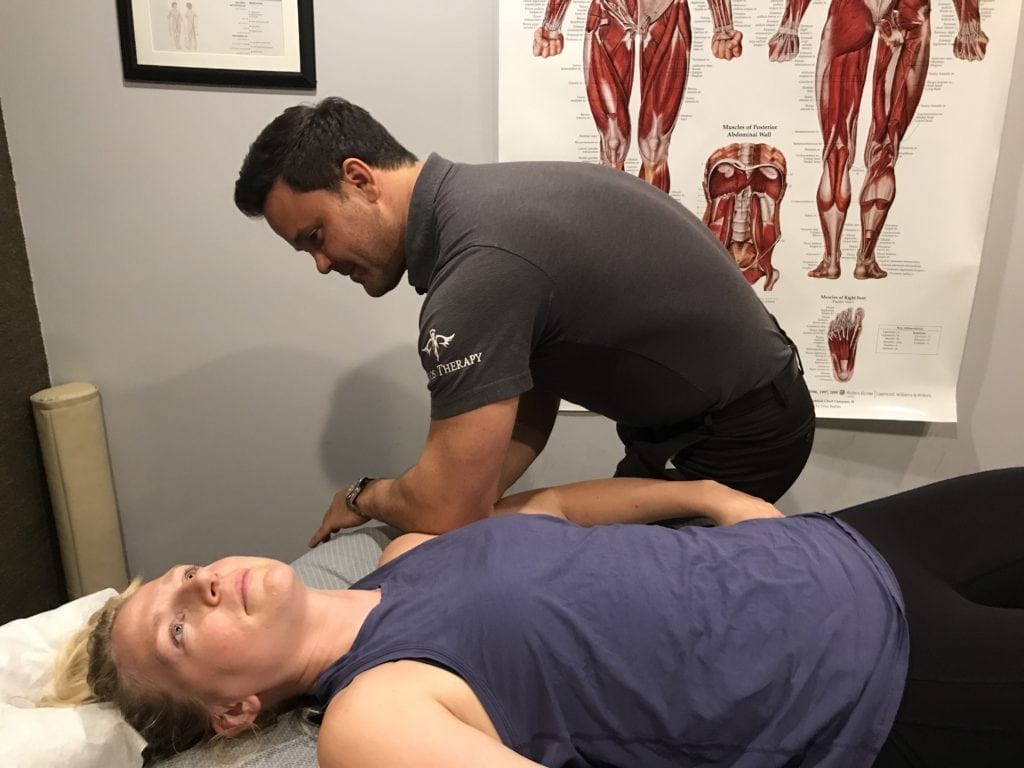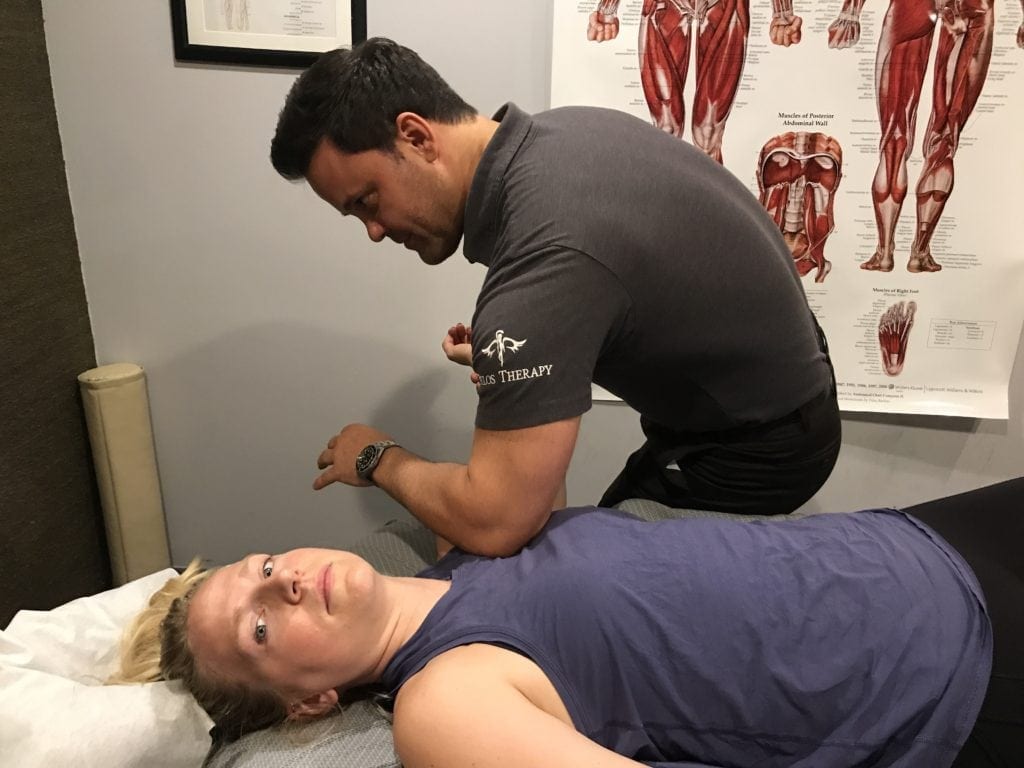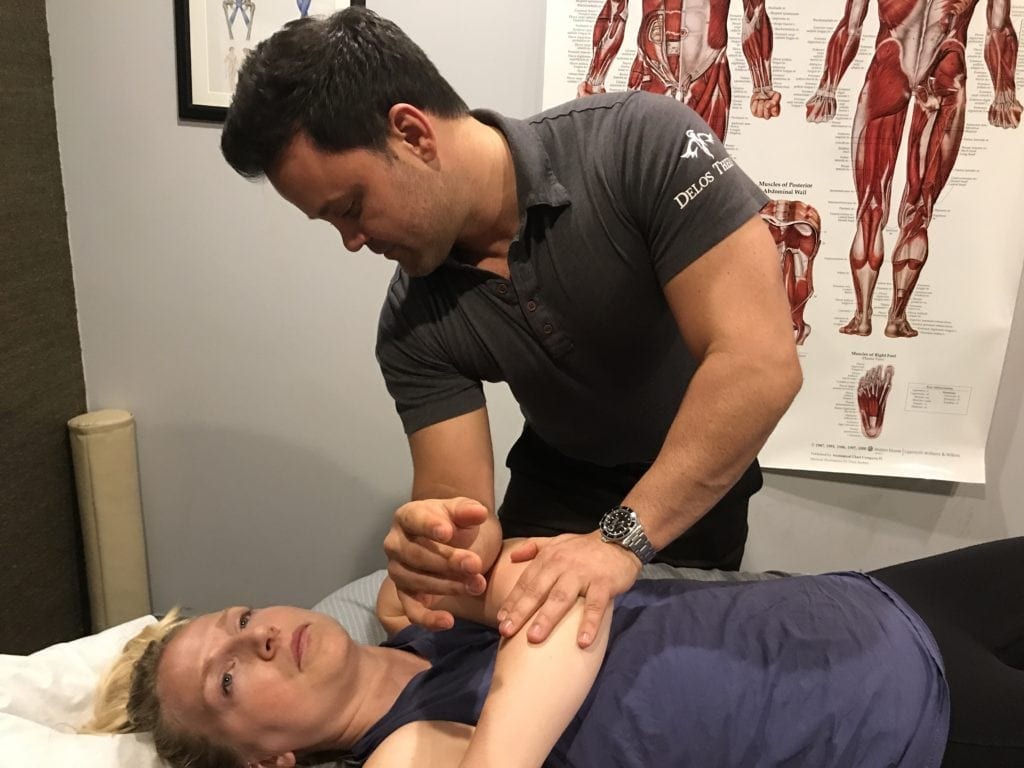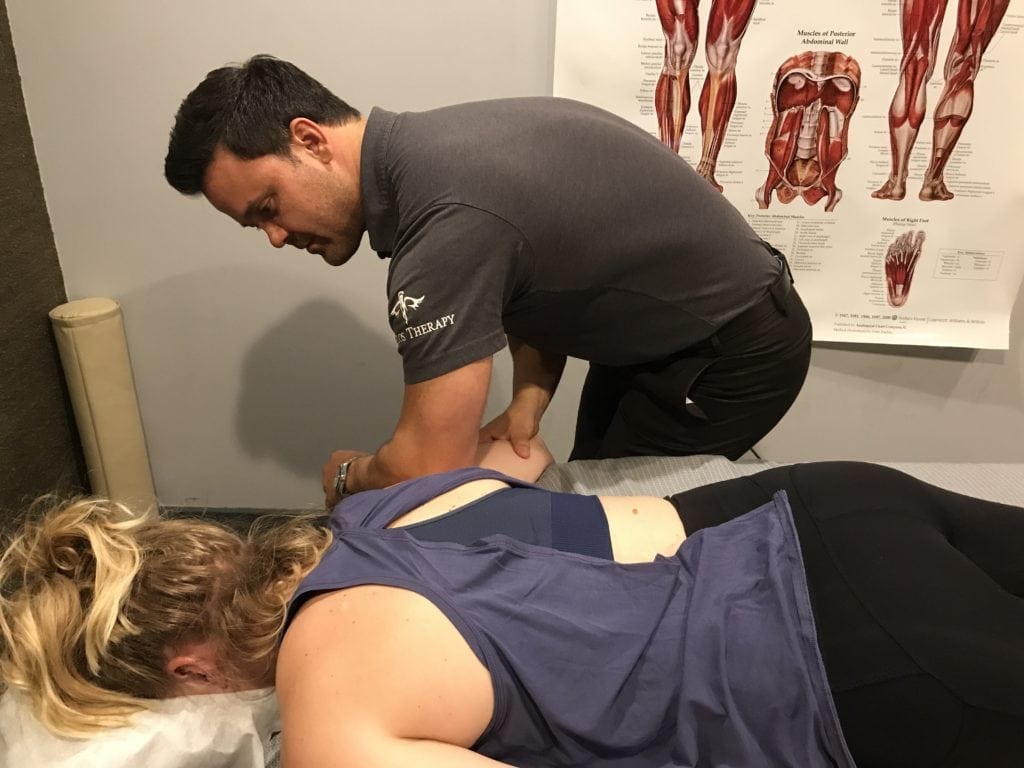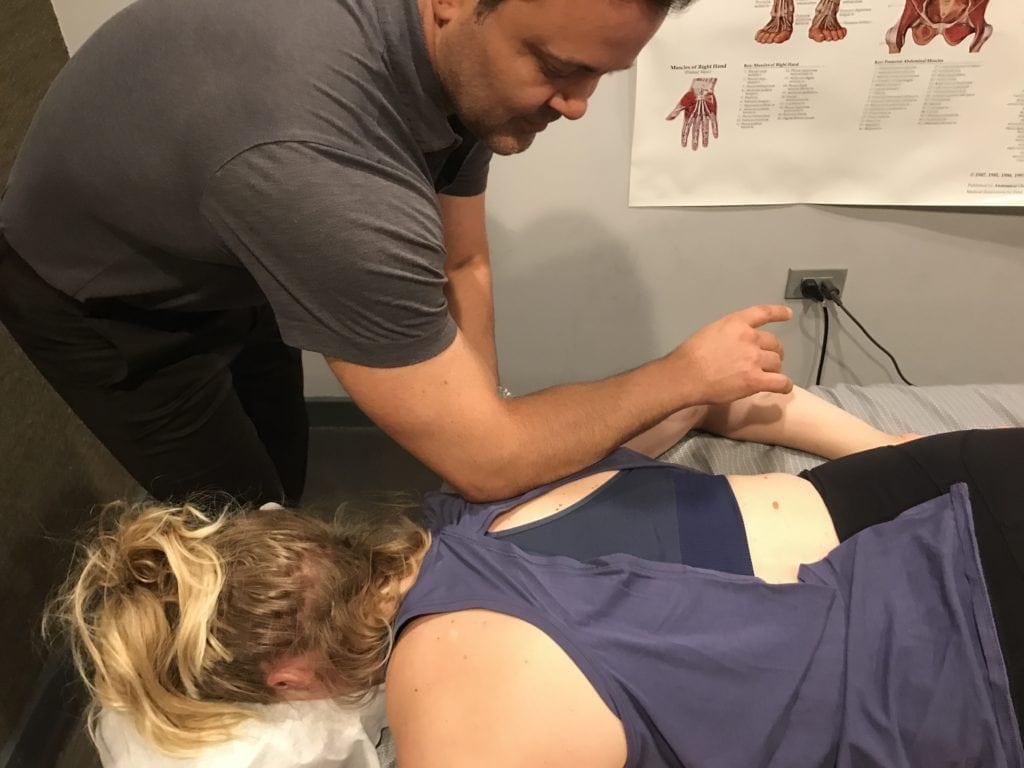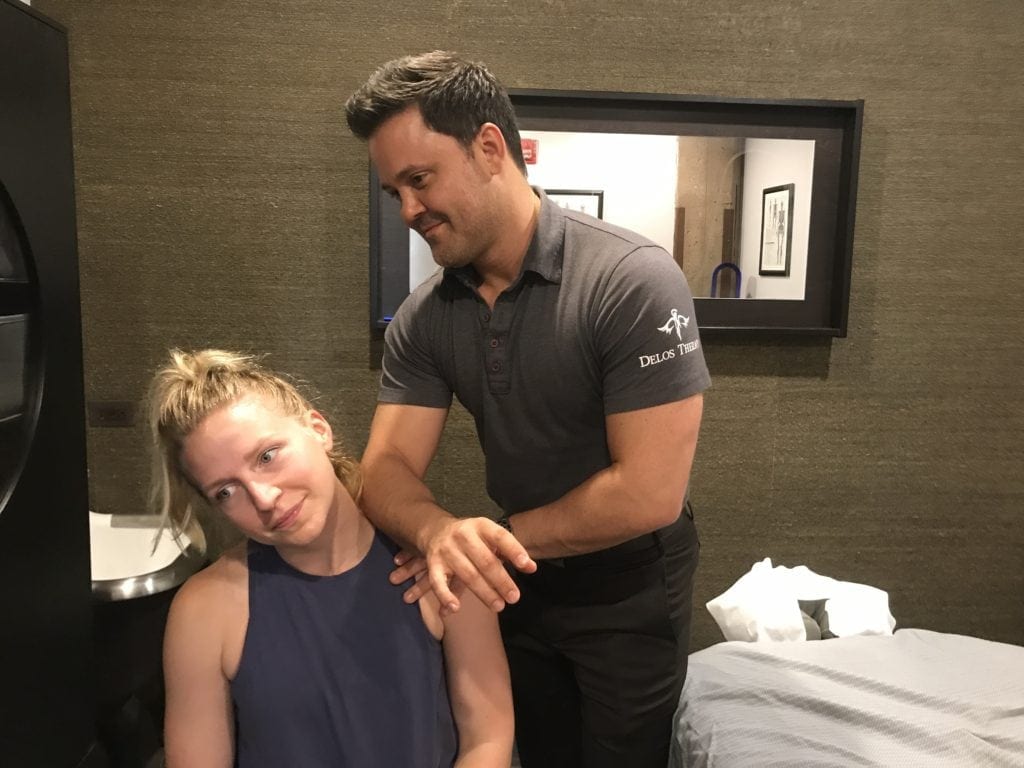 How to #DelosYourself for Shoulder Pain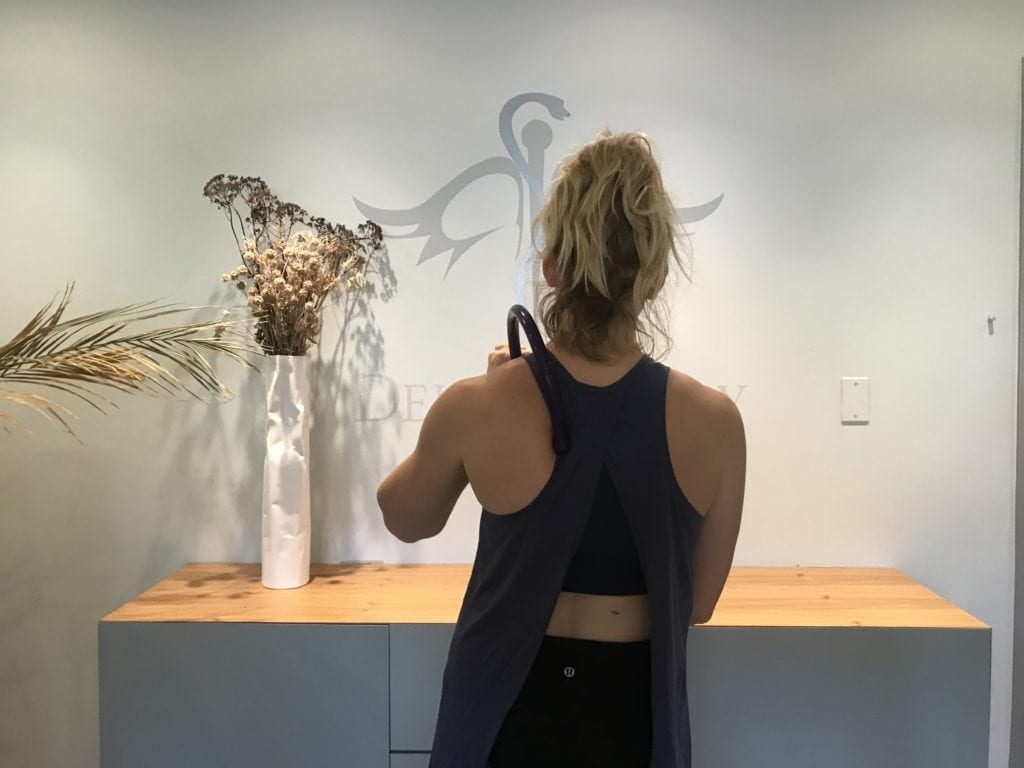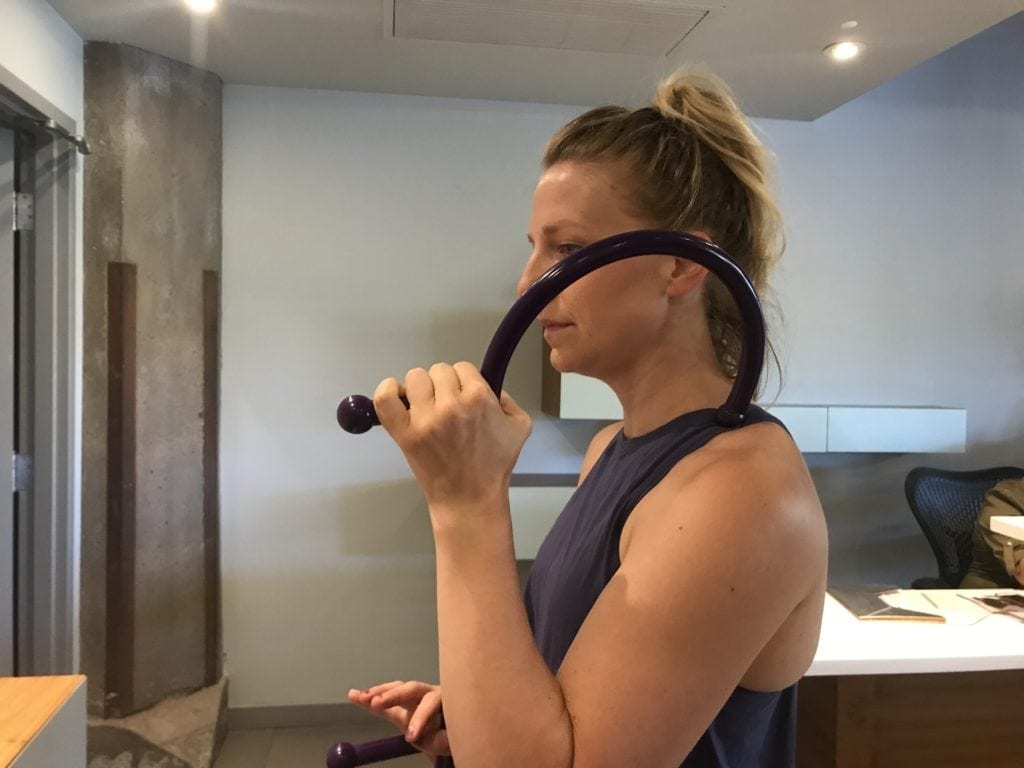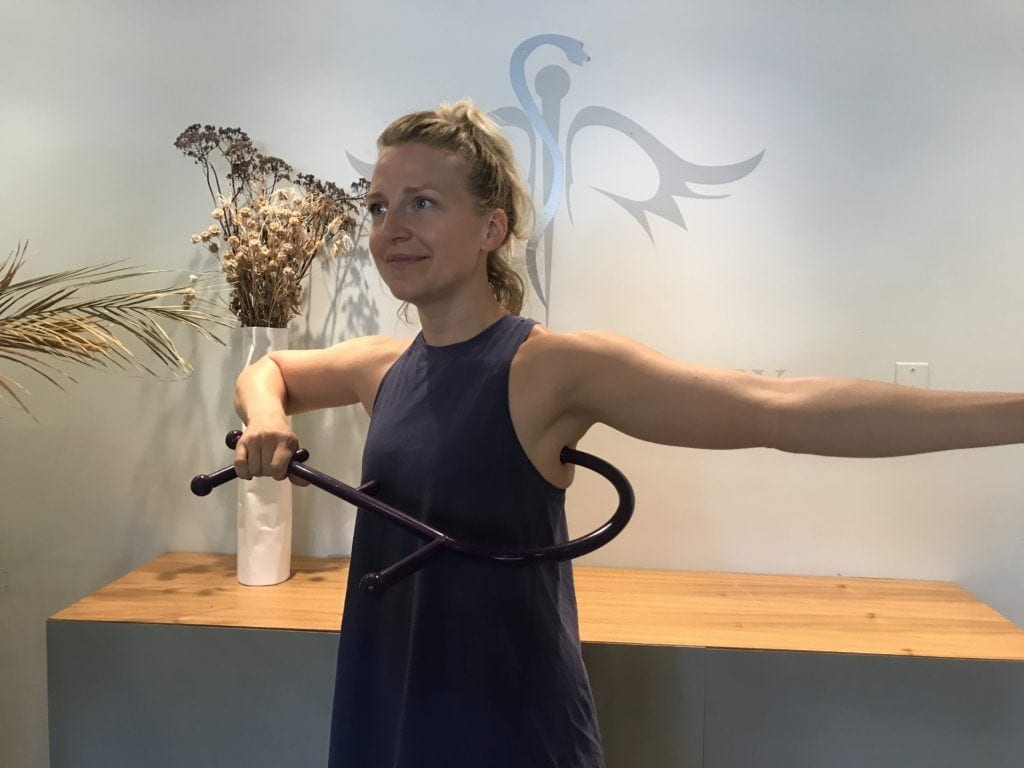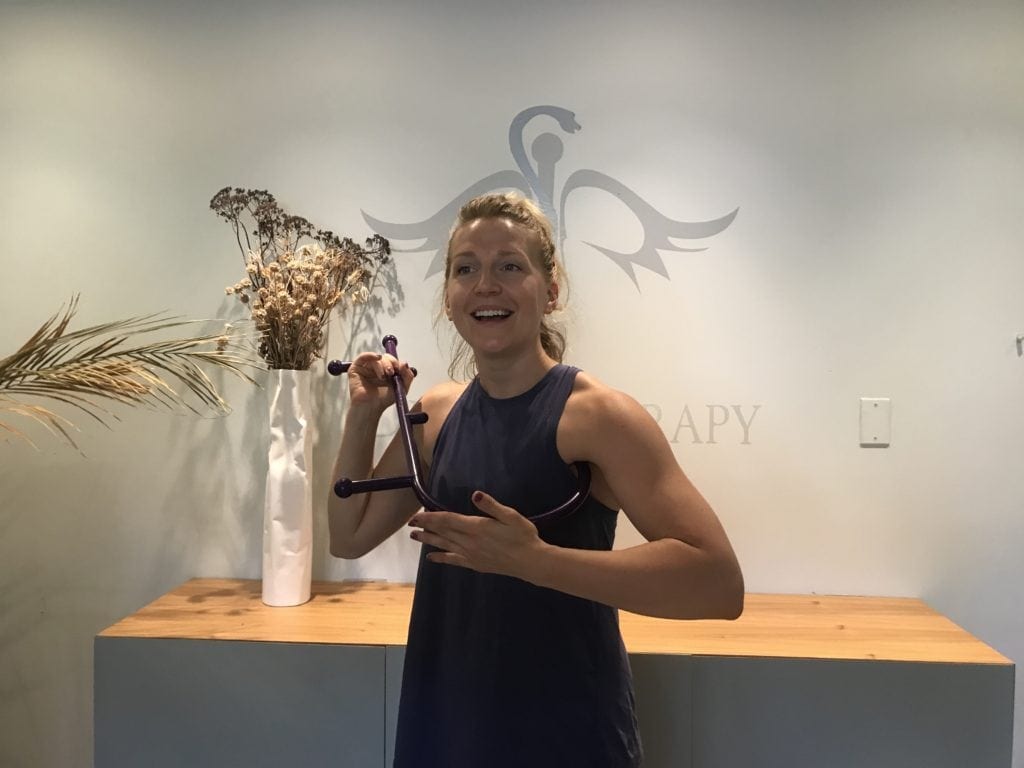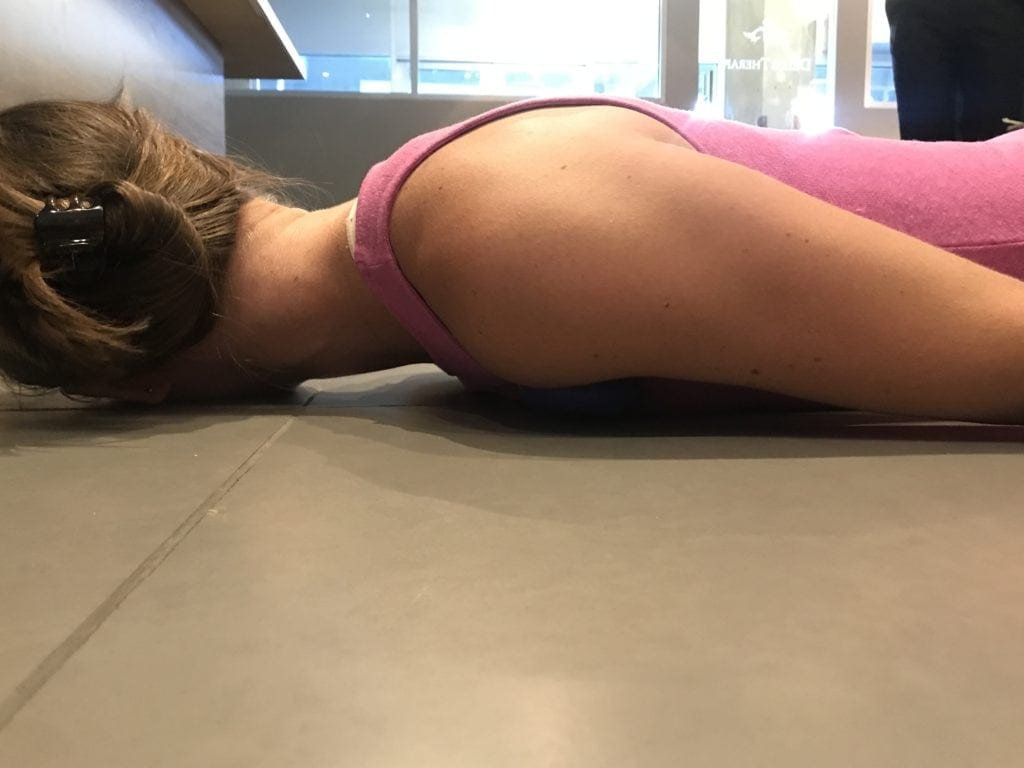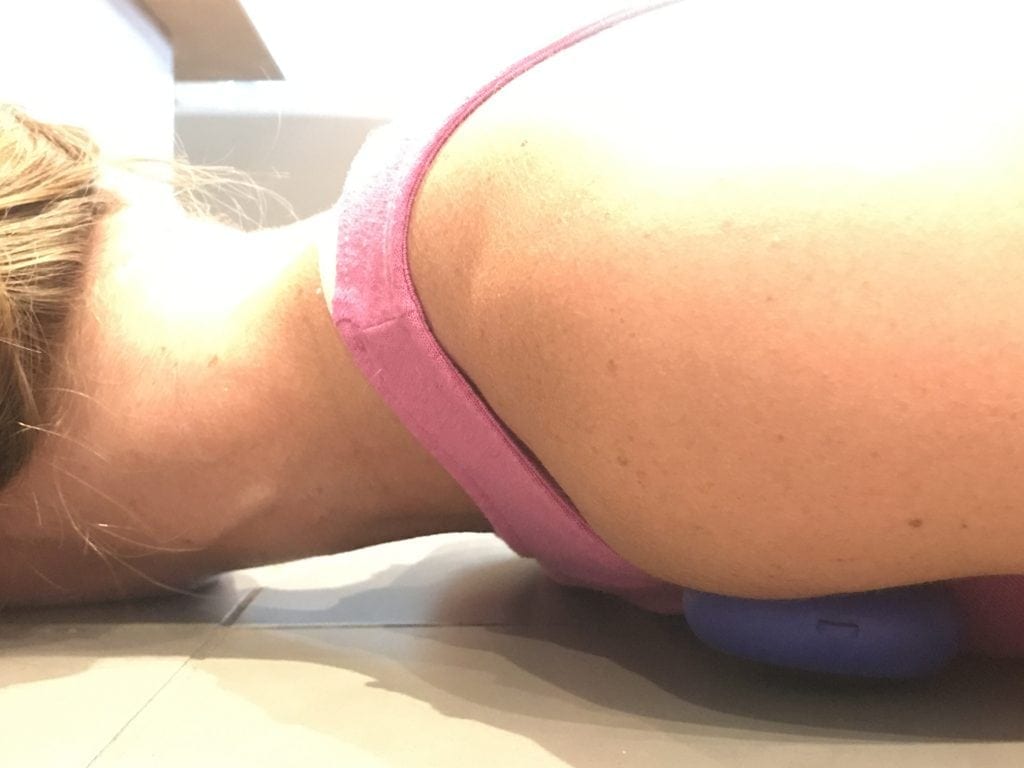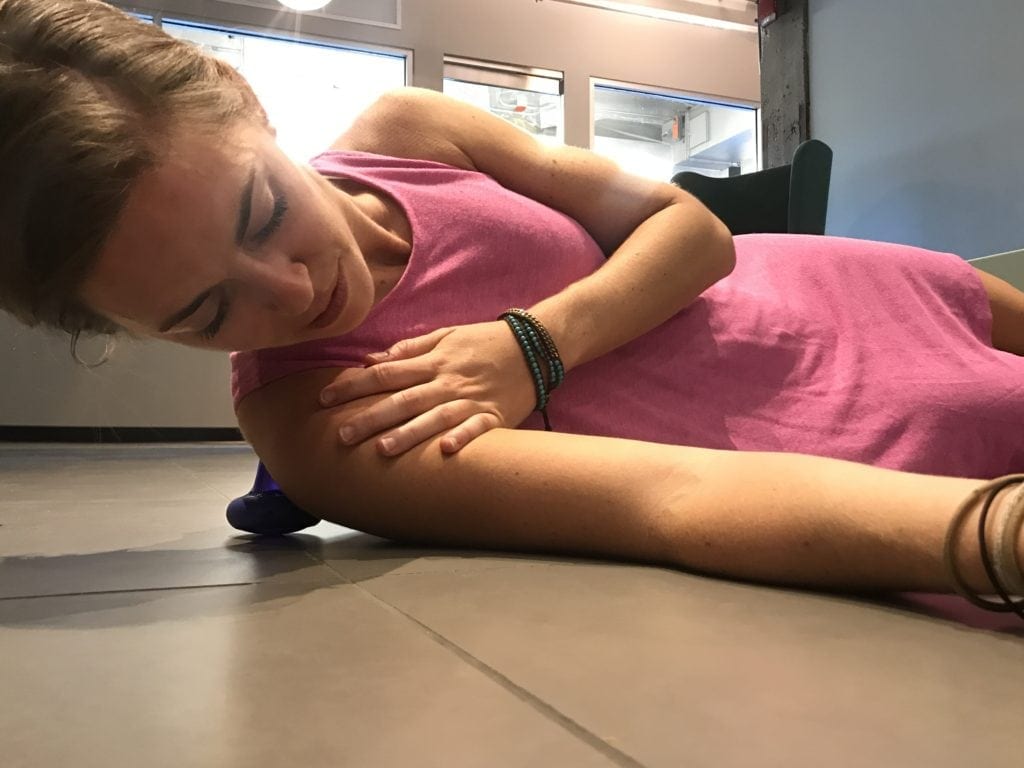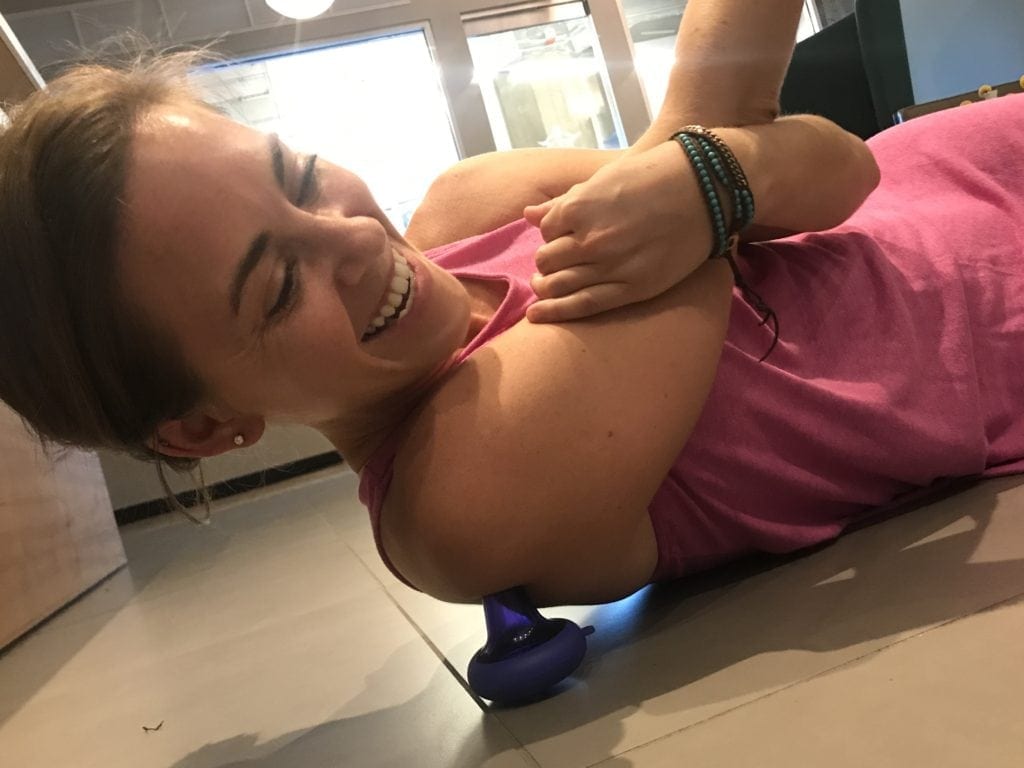 Got shoulder pain yourself? Reach out to the experts at Delos Therapy with questions on how to #DelosYourself or come in for more targeted therapy — you can find them at [email protected]