How Traveling Yogi Adam Whiting Built a Business Through Seeking His Dharma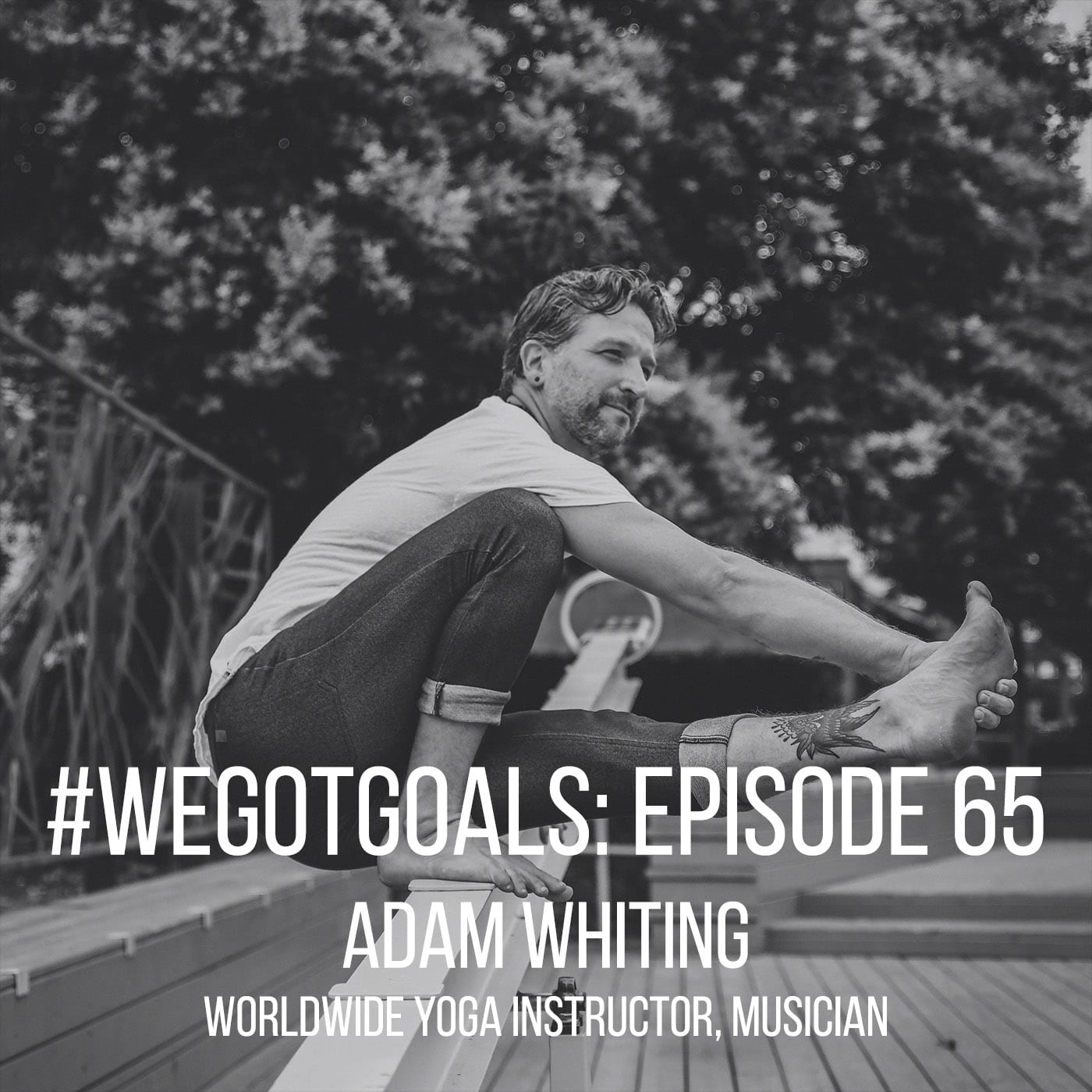 Adam Whiting, now a well-known yoga teacher around the world for his smart sequencing and anatomical focus in class, was at one time just trying to understand what was going wrong in his body. After seeing doctor after doctor in Manhattan, trying to diagnose massive dizzy spells, headaches and seemingly random spouts of numbness throughout his body, he was told by all accounts that his body was "fine."
"I was diagnosed with having anxiety disorder and panic attacks," Whiting told me. "And it didn't fit for me, because it wasn't presenting itself as anxiety. I wasn't stressed. I wasn't depressed. And in my mind, at that point, my knowledge about anxiety disorder was so limited that I was sort of in denial."
At that time, Whiting was working in New York as a musician. But in order to pay the bills, he worked nine-to-five at an insurance agency – a job which, he describes, was a major catalyst for his anxiety disorder and also the catalyst for him finding what he was truly meant to be doing.
"A friend introduced me to asana, to postural yoga. After several months of just doing yoga…I could feel the anxiety start to unwrap itself. It was just the most amazing feeling of actually feeling safe in my own skin again."
After feeling how yoga helped and healed him, he knew it was something he wanted to teach. From that point forward, he launched into his first teacher training. He began teaching right away, supplemented that with playing music, and didn't look back.
And even though it became a greater hustle to make ends meet, it was all building towards a greater purpose, or Dharma, as you'll hear Whiting describe in the episode.
He started teaching more and more classes, then began traveling for workshops, and then started running trainings and retreats, all in addition to playing music on the side and weaving it into his teaching repertoire.
He describes it as all part of a tapestry in "whatever this career is."
Whiting sums it up nicely, but his tapestry is composed of many moving pieces that all move him in the direction where he wants to take his career and his life. From moving to Australia to lead trainings alongside owner of Power Living Duncan Peak, to hosting retreats across the world, to moving back to the U.S. to lead his first 200-hour yoga teacher training on his own, Whiting lets meditation be his guide in setting goals for his future.
And rather than setting traditional, tangible goals, Whiting is focused on following his Dharma. He sees those action items to achieve more as the logistics to align in order to go after something bigger.
"I absolutely do have goals of running more teacher trainings, of having my advanced 300-hour training up and running, of having a tour in Australia and running retreats in Australia and Bali. But in my mind, I sort of think of them as logistical things to align so that I can look out past that and set my sails towards that journey with the knowledge that the winds are going to blow me somewhere completely unexpected, but also with the the trust that wherever I end up is where I'm supposed to be."
Listen to Adam Whiting's episode of the #WeGotGoals podcast to hear more about how he views Dharma, his purpose and duty in life, and the way he views goals that ladder up to that. Thanks to Cody Hughes for the photo used in this post.
You can listen anywhere you get your podcasts (including Spotify!) and if you like what you hear, please leave us a rating or a review. And stick around until the end of the episode, where you'll hear a goal from one of you, our listeners. (Want to be featured on a future episode? Send a voice memo with a goal you've crushed, a goal you're eyeing, or your best goal-getting tip to [email protected])