Innovating Sports Bras for Real Women
[POWWFUL and SheFit sent us samples of their latest bras to try for this post. As always, opinions are our own.]
Back in the late 1970s, two women were tired of dealing with the falling straps, constant chafing and general this-isn't-right feeling of wearing a regular bra while exercising. One of their husbands suggested they needed a "jockstrap for breasts" and the "jockbra" was born.
Many years later, we've ditched the name (we are SPORTS athletes, not common jocks) and the sports bra continues to innovate. Women are using sports bras for all sorts of exercise – from running, cycling and other endurance sports, to weight lifting, tennis, and just about anything you can dream. As women of all body shapes and sizes continue to push the limit, it's necessary that this product continue to meet our needs.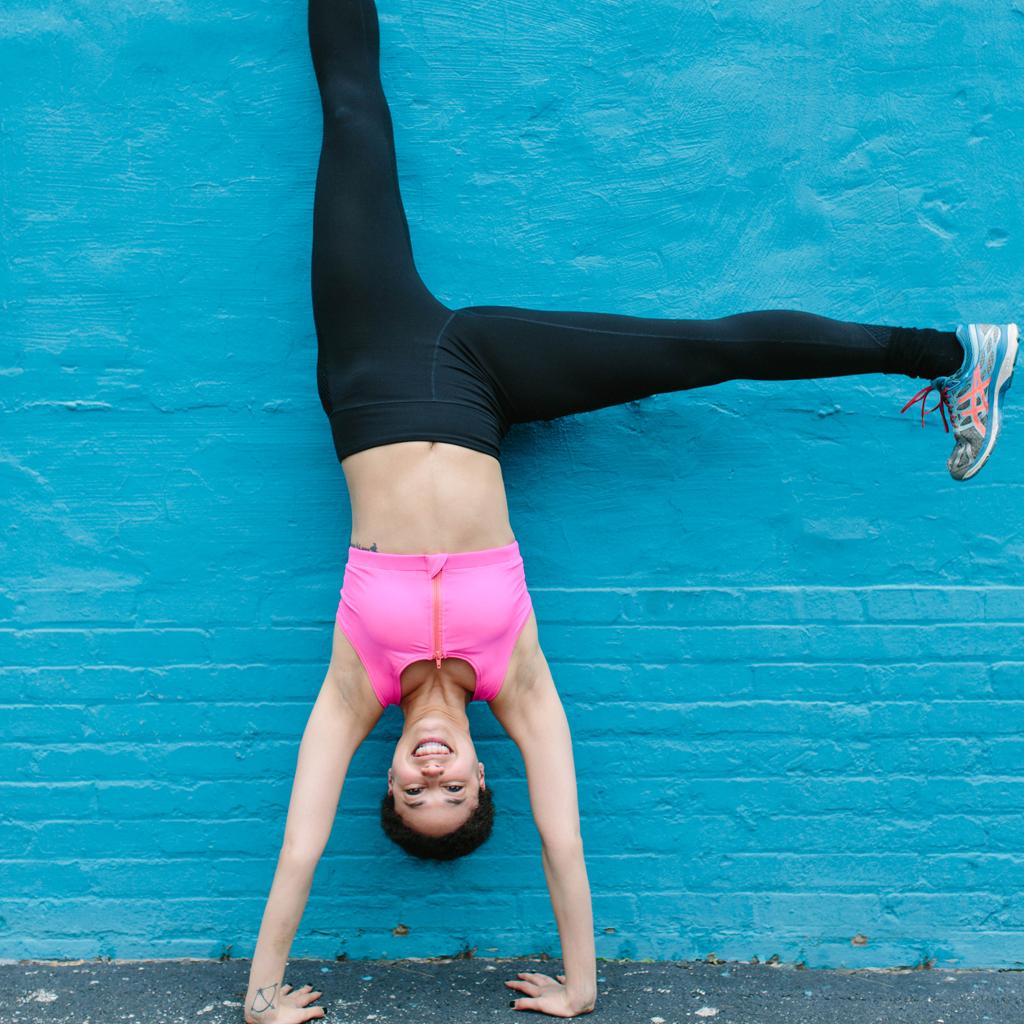 Zip-front sports bras, like the POWWFUL Sweat Talk, are one such innovation. "For this particular style, our focus was three-fold," explained POWWFUL co-founder Lotika Pai. "It is full coverage, super easy to take off, and [provides] high impact support."
I, for one, greatly appreciate the flexibility of not needing to pull a tight bra over my head, especially when I'm feeling sore from lifting the day before. Pai agreed, saying "I am training for the 2018 Chicago Marathon and after double-digit long runs on the lakefront getting your sports bra on and off can be a real hassle. With a front zipper, you never have to wiggle it over your head!"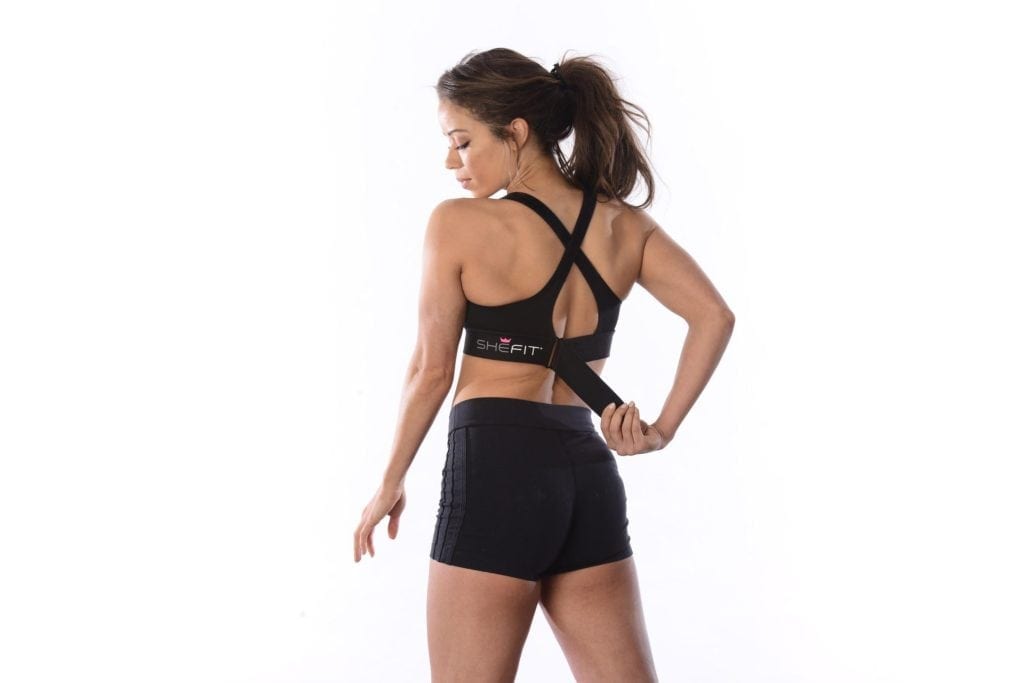 In addition to zipping in the front, adjustable sports bras help fit the needs of women of all shapes and sizes. As a woman with a small torso but a not-so-flat chest, I often find that a "small" is too small and a "medium" fits my rib cage but provides no support.
Sara Moylan, creator of SheFit, fought this battle by creating her own bra that would be adjustable for the perfect mixture of fit and support.
"I created my first SheFit prototype using a maternity bra and hot glue gun. Now selling bras to women of all shapes and sizes, SheFit has reinvented the sports bra industry."
The bra adjusts in the ribcage, straps and more so that every woman can find the perfect fit. "Our patented and signature Zip, Cinch, Lift™ technology allows women to fully customize the bra to their body so that they feel their best to do their best!" explained Moyland. "Simply zip into the bra, cinch it to your body using our velvet-like velcro, and then lift breasts to the desired level of support."
Fit isn't the only need facing women today. For years, women have been complaining that men get all the pockets to carry their things. Women's running shorts rarely have pockets big enough to fit a phone, ID, and keys. As someone who was once hit by a car while running, I 100 percent advocate that you carry a phone, ID and medical card at all times.
Sports bras with pockets, like the Stow-N-Go bra from the North Face, give us extra space to hold all of our must-haves as we continue exploring the outdoors with free hands. Plus, this bra comes in sizes that include cup size, making sure you get the perfect fit.
As women continue to push the limits, we need clothing that meets our needs. As sports bras continue to innovate, the industry will push other clothing to do the same. Moyland sees "everyday bras, swim tops, tanks and tech bras" as the future of innovation.
"Everything we create must serve a core purpose, and that's to empower her to do better," Moyland spoke of the future of SheFit. "Women are fed up with the status quo and are looking for a revolution."
What innovations would you love to see in a sports bra?