Luna Bar Presents an aSweatLife Adventure September 22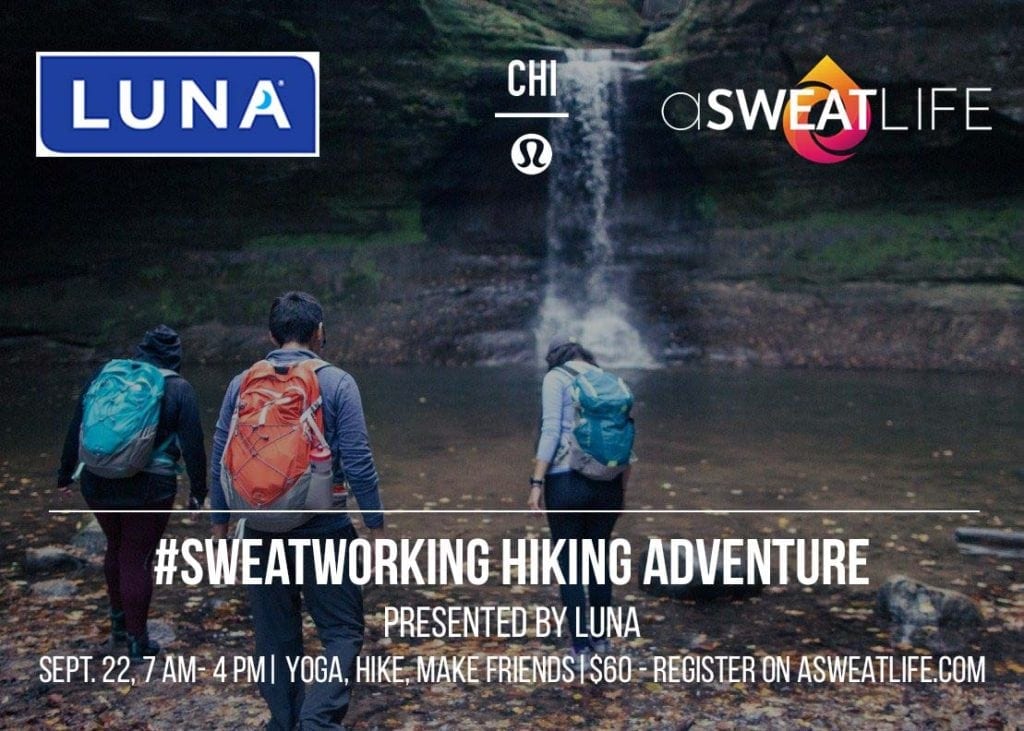 There's no time like the fall to take an adventure outside of the city that aSweatLife calls home. It's that crisp fall air that reignites our spirit of adventure, in fact, setting us free from the potential FOMO from the festivals, rooftops and races that are all a part of summer in the city.
That's why on the first official day of fall, we'll take an adventure that's presented by LUNA Bar. September 22, we'll meet at lululemon Rush Street where we'll board a chartered bus to Warren Dunes State Park in Michigan. There will be surprises along the way, but what's an adventure without a few twists and turns? You can expect to be delivered back to lululemon Rush Street by 4 pm CDT.
Here's what you can expect from the day:
Coffee and snacks for the road at our pick-up location
Ample friend-making
A picnic lunch that is provided for you
Opportunities for facing fears
A hike with breathtaking views and chances to sprint (or casually walk) down a dune
Chances to dip your toes into Lake Michigan
Mindful yoga practices
A safe place on our chartered bus to store your extra gear
What you should wear and pack:
Layers for hiking and riding on an air conditioned bus (think comfy clothes for moving in changing temperatures)
Clean, dry clothes for the ride home
Shoes that you're happy to get sandy on the dunes
Swimwear or any other active wear that you'd be comfortable falling into a lake wearing (you might, who knows! … surprises).
Broad-spectrum SPF
A beach towel
A backpack in which you can transport your trail gear
A water bottle
Sunglasses
Back up batteries and chargers for your electronics, because, #thegram
Ready to sign up? Here are the details all in one place!
Is this better with friends? Trick question. Everything is better with friends. But, if you adventure alone, we'll be sure to match you up with friends you just haven't met yet.
When: September 22 from 7 am until 4 pm
Where: The pick-up and drop-off location will be at lululemon Rush Street  – 930 N Rush Street.
Where are we going: There will be a couple of stops, but the farthest we'll go is Warren Dunes State Park in Michigan.
How is this only $60? We get by with a little help (and support) from our friends. Thanks to LUNA for its support of this and many other adventures.
How do I sign up? Here!
Let us know!
Did this post help you get closer to achieving one of your goals?