5 Reasons Millennials Are Driving the Frozen Food Trend Right Now
[Disclosure: This post is a part of a partnership with Thrive Market. As always, we only write about the products, places and experiences that we love.]
Long gone are the days of the freezer-burned TV dinners and those solid-as-a-rock frozen peas (that still somehow tasted overcooked and mushy). Millennials are ushering in a new era of the freezer aisle, and frozen food is all the rage.
Frozen food sales are rising fast, particularly in millennial households. This generation is health conscious and involved in their food choices, wanting to know more about what's in their food and where it's coming from, but also demanding convenience and adaptability.
So, we asked ourselves (and some of our smart friends) — what exactly is making frozen food so hot right now?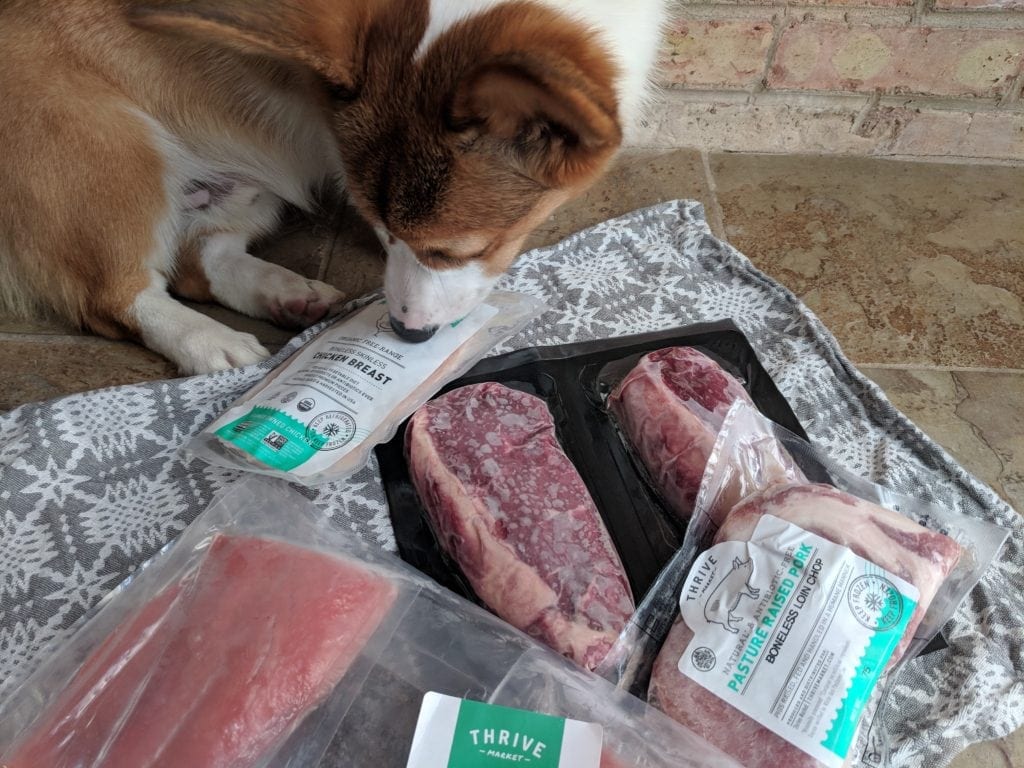 Convenience
Millennials are all about the quick and easy, but without sacrificing taste and nutrition. Consumers are looking for ways to simplify cooking in their busy lives, and cutting down on prep time and cook time are key.
Over recent years, there has been a rise in individualized diets or lifestyles, such as vegan, Whole30, intermittent fasting, Paleo and keto, but these are often labor-intensive ways of eating that can take hours to food prep. People following these diets are always looking for more quick and convenient ways to eat these specific foods — bringing us to that freezer aisle. Any lifestyle diet can be difficult to follow, but it's far more likely that you'll stick with it if you have ready-to-go foods in your freezer that fit your diet's guidelines.
Healthy & Nutritious
Frozen food has gotten a bad rap for those years of highly processed snack foods, but frozen fruits, veggies, and proteins have always been just as nutritious as their fresh counterparts. We all need to get in more veggies, and nowadays you can find almost any frozen veggie prepared in every way – mashed, riced, diced, and spiralized.
"Cooking with frozen meat or vegetables doesn't mean compromising on nutrition," Registered Dietitian Nutritionist, Jessica Patel of Well Fed Nutrition, begins. "Freezing food is a great way to retain nutrients while keeping healthy food accessible at home."
Patel also notes that research shows that vitamins in frozen veggies are found to be comparable to or higher than fresh veggies.
"The same goes for salmon or beef," she shares. "You can still get just as high quality protein and fats from a frozen fillet versus the one you pick up at the grocery fresh seafood counter."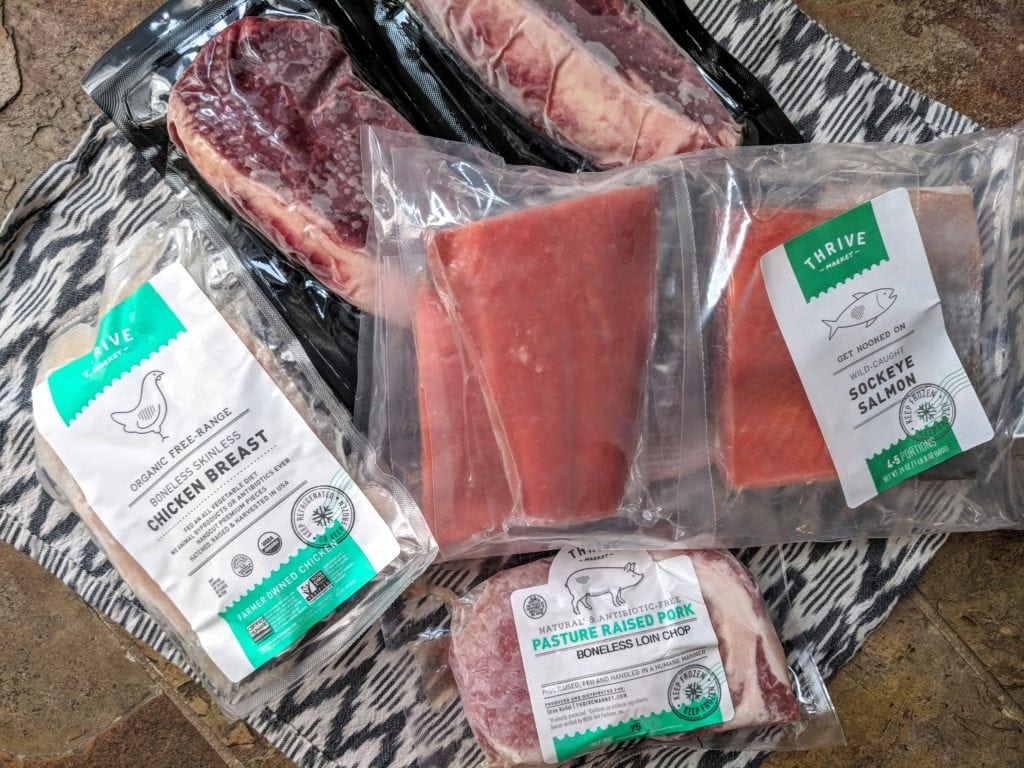 High Quality Product and Ethical Consumerism
Today's millennial consumers are involved in what's in their food, demanding change from the food industry, leading to the creation of frozen food with higher quality ingredients and cleaner labels. This generation's consumers also look for brands that align with their own values — sustainable seafood, organic, ethical animal raising practices, and eco-friendly packaging can all be found in the frozen aisle these days.
Thrive Market is one such company, and they're on a mission to make healthy living affordable for everyone. Thrive Market partners with small to midsize farmers and fisherman who are committed to ethical animal raising practices and the restoration of soil and ocean health, in order to provide consumers with high quality, affordable meat and seafood.
Even better? Their new frozen meat and seafood boxes can be shipped (in eco-friendly packaging) straight to your door.
I tried out a sampler box of beef, pork, chicken, and salmon, which came in pre-portioned packages that were easy to thaw and use to cook delicious meals. Typically, in the past I wouldn't have bought frozen meat or seafood because I just didn't think it was fresh, or that it would turn out grey and flavorless. Plus, cutting up meat and fish into individual portions has never been my strong suit.
But I couldn't have been more wrong – the meat and seafood that came in my Thrive box was super fresh, incredibly flavorful, and so easy to prepare. In my line of work, I care about how healthy food attracts people – I cringe when people talk about how they tried "health food" salmon or tofu and how it was bland and tasteless, or too difficult to prepare. So when I see companies out there working to make these foods accessible, easy and delicious – I'm cheering them on! Salmon isn't the easiest thing to cook, but my Thrive frozen salmon filets were one of my favorite grilled creations yet.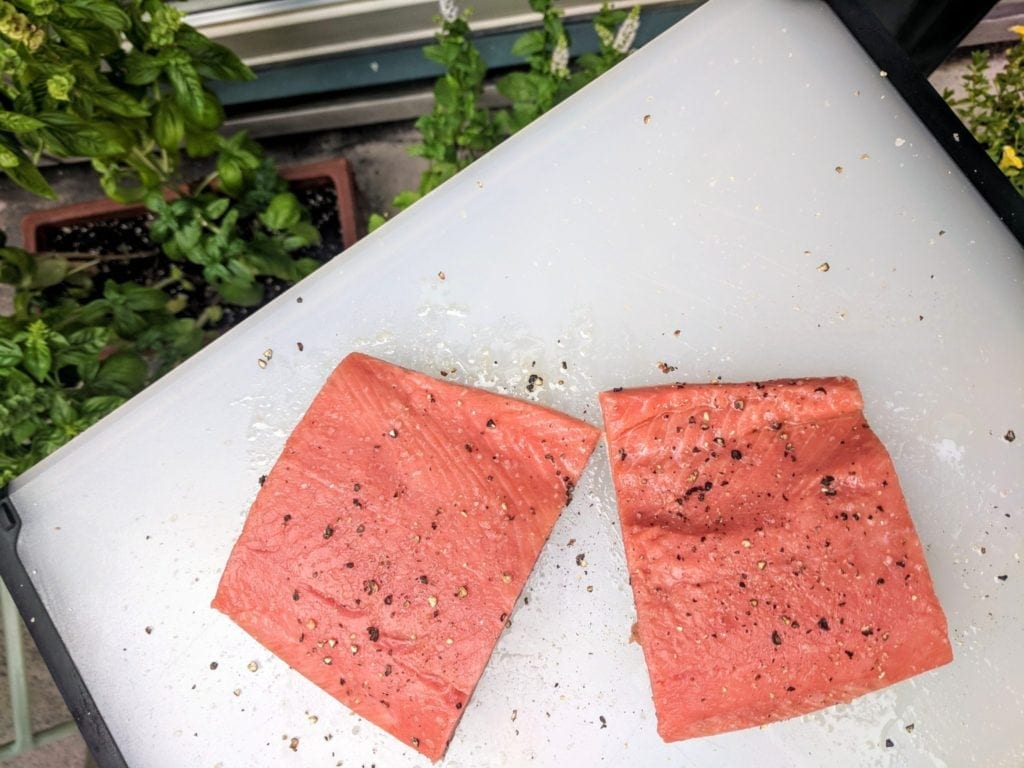 Budget Friendly
Frozen produce is cheaper than their fresh counterparts, making homemade meals even more affordable. Even comparing many frozen meals and items to fresh meal kits or takeout will show a big cost savings. It's no wonder that millennials, who are a population known to struggle with debt, are driving this rise in the frozen food trend in order to save money and eat healthier. Plus, millennials are having children later in life, so there are many more single adults that are cooking for one, and frozen foods provide many more budget friendly options for the meals-for-one.
Reduces Food Waste
Have you ever bought a bunch of lovely fresh fruits and vegetables, stocking up your fridge for the week, only to watch it wilt and rot away in the crisper drawer? Frozen food can help a lot in cutting down on food waste. It's simple — you can use it when you need it, or keep it stored (still fresh, nutritious, and ready to eat) for when you want it later. It's an easy way to control portions and doesn't leave you with a bunch of leftovers that will go bad and eventually be thrown away.
With this rise in love for frozen food, many companies are looking for ways to provide all of the benefits listed above to the consumer — healthy, nutritious food that is convenient, quick and easy; fits an individual's needs and values; is easy on the budget; and reduces food waste.
Want to try Thrive Market for yourself? Get 25% off your first meat and seafood box using this special link for aSweatLife readers (offer caps at $30).
Let us know!
Did this post help you get closer to achieving one of your goals?