Why You Should Stock Up on Frozen Fruits and Veggies Now
When you're trying to eat healthier, it's a given that you're going to stock up on whole foods, especially produce. But if you don't plan carefully, you could end up with extra food that goes bad. One way to keep your food waste at a minimum while still getting all the nutrients you want? Frozen produce.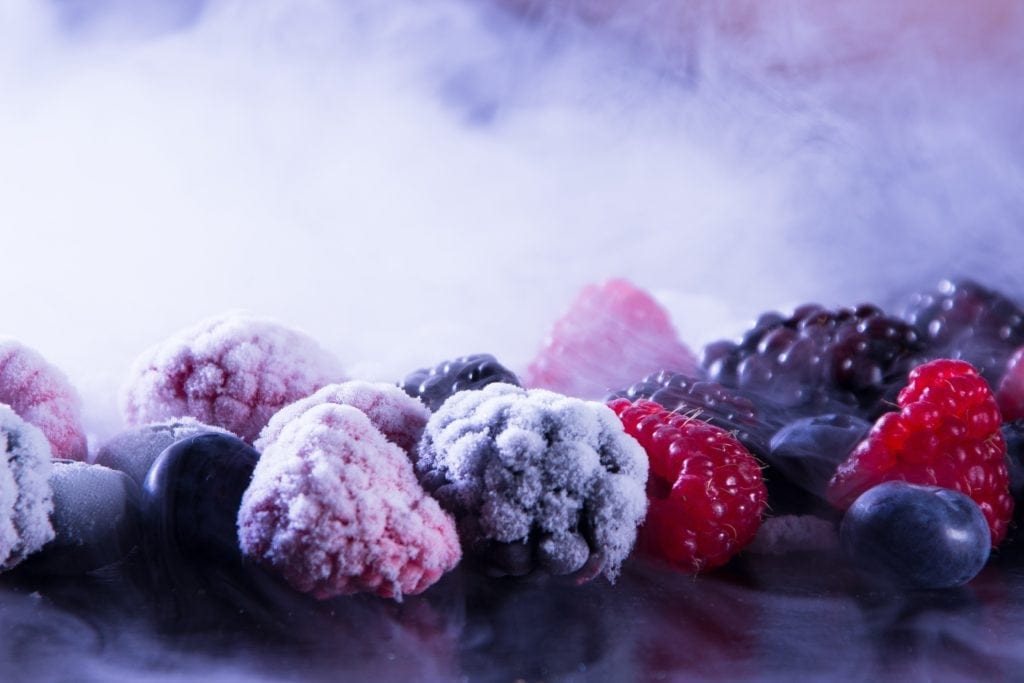 While the idea of thawing frozen broccoli or strawberries may sounds less-than-appetizing to some, frozen foods, when prepared properly, could make your health food journey successful without adding an element of regret if you overbuy a certain item.
How do I prepare frozen fruits and vegetables when I'm ready to eat them?
Cynthia Sass, MPH, MA, RD, CSSD, says she likes to steam her frozen veggies and then toss them in a flavorful sauce, like homemade pesto. "I also use frozen vegetables in stir frys, sautéed with a combination of brown rice vinegar, fresh squeezed orange or tangerine juice, minced garlic, fresh grated ginger, and crushed red pepper," she notes. (Is your mouth watering like mine is?)
For fruits, it's as easy as heating them in a pan on the stove and using as a topping on oatmeal, or popping them frozen into your blender for a refreshing smoothie.
No time to meal prep? Frozen fruits and veggies to the rescue.
Once you figure out how to cook your frozen items, you'll probably realize they require less preparation, since most frozen fruits and vegetables are washed and cut into useable pieces. Whether you're whipping up a smoothie or making a stir fry, you can cut down on the time you spend at the cutting board if you use frozen items. With annoying cutting, peeling, and other prep techniques out of the way, it could mean you'll eat more produce since it requires less time overall.
Why frozen produce might actually be healthier than fresh produce — and good for the environment, no less
Besides frozen produce being easy to use, it can actually be healthier than its fresh counterpart. "The minute a fruit or veggie is picked, it begins to lose nutrients," explains Sass. So when a fruit is picked or a vegetable is harvested and then frozen, it could retain more of the good-for-you stuff than the same fruit or vegetable that's been sitting in a crate and stuck in a long transportation cycle to your neighborhood grocery store.
"[Frozen fruits and vegetables are] allowed to reach their peak ripeness before they're picked, which means they're chock full of vitamins, minerals, and antioxidants, and freezing "locks in" many of their nutrients," Sass says.
Plus, since freezing naturally preserves your food, it means you'll cut down on waste and have fruits and vegetables at your disposal more often.
One word of advice: check the labels on your frozen items when at the store. Anything that's made in a creamy or buttery sauce or fruits that have added sugar or syrup aren't the best picks as you embark on your frozen produce adventure.
Besides that, frozen produce is the perfect way for lazy-fit girls to stay healthy, keep the environment in check, and save precious free time.