Urban Herbs: My Venture into Urban Gardening
I've always been enthralled by the idea of urban gardening. I like the thought of growing something from the soil and ultimately enjoying it on my dinner plate. I romanticize the idea of cooking slowly with natural, local foods (and it doesn't get much more local than a balcony).
I bought a book about urban gardening when I moved to the city six years ago, but I always had excuses: I don't have time; I don't have a green thumb; I don't have a balcony; I can't take care of something else because I can barely take care of myself! Okay, maybe some of the excuses were valid at the time.
For the first time in a long time I have time, and I finally have a balcony. It's admittedly luxurious. I dusted off the urban gardening book that had been patiently waiting for an older, more committed me.
I wanted to start BIG. I had ideas of ripe tomato plants growing against the window, eggplants in the corner… really ALL OF THE PLANTS, EVERYWHERE. I wanted my nine feet long by three feet wide balcony to become a jungle – but then I realized I also like to stand on it, even sit on it on occasion – and I still don't have a green thumb. I also realized that mid-July was a little late to the game for most plants.
Eventually, I decided to start with herbs – and even that was a bit difficult. After calling three stores, only one had some herbs left to buy, but they were, and I quote, "slim pickings."
When I decided to start looking at gardening supplies, Menard's was the first stop. Even though I knew they didn't have any herbs available, I thought I'd meander in the gardening center to see if anything caught my eye.
Everything caught my eye, but when I started reading some of the tags of these plants and realizing they can grow one to two feet each year, I knew I was in the wrong spot. I can't have a tree on my balcony, …can I?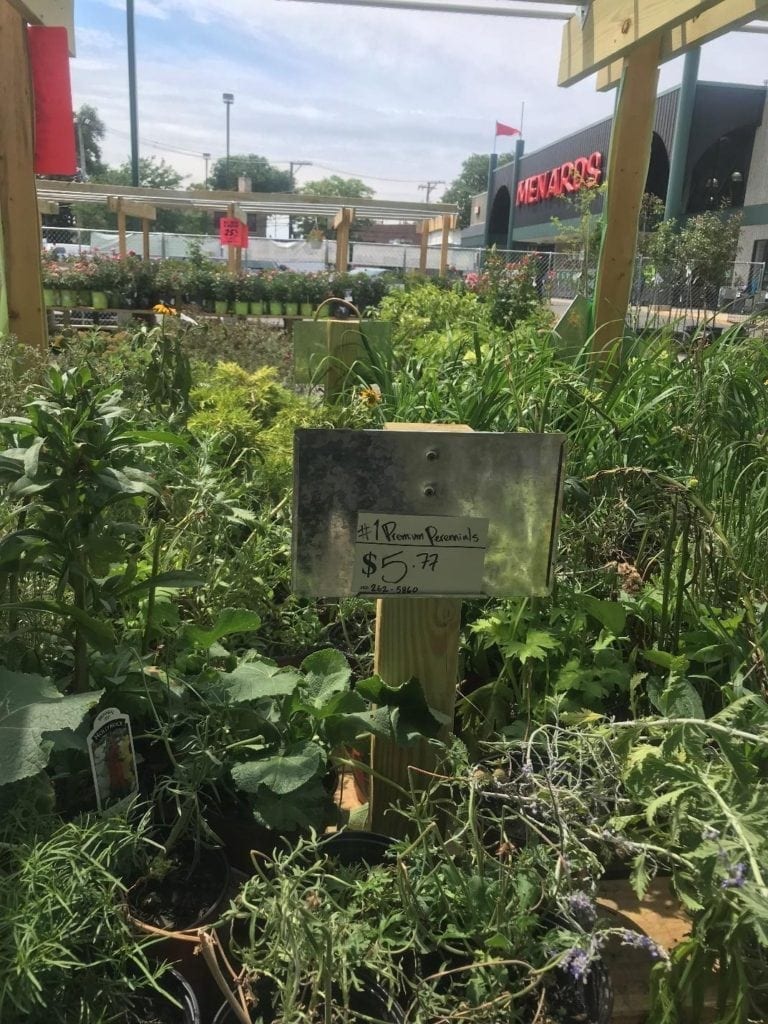 After deciding that having baby trees on my balcony was a ludicrous idea, I eventually moved inside to become overwhelmed by seed options.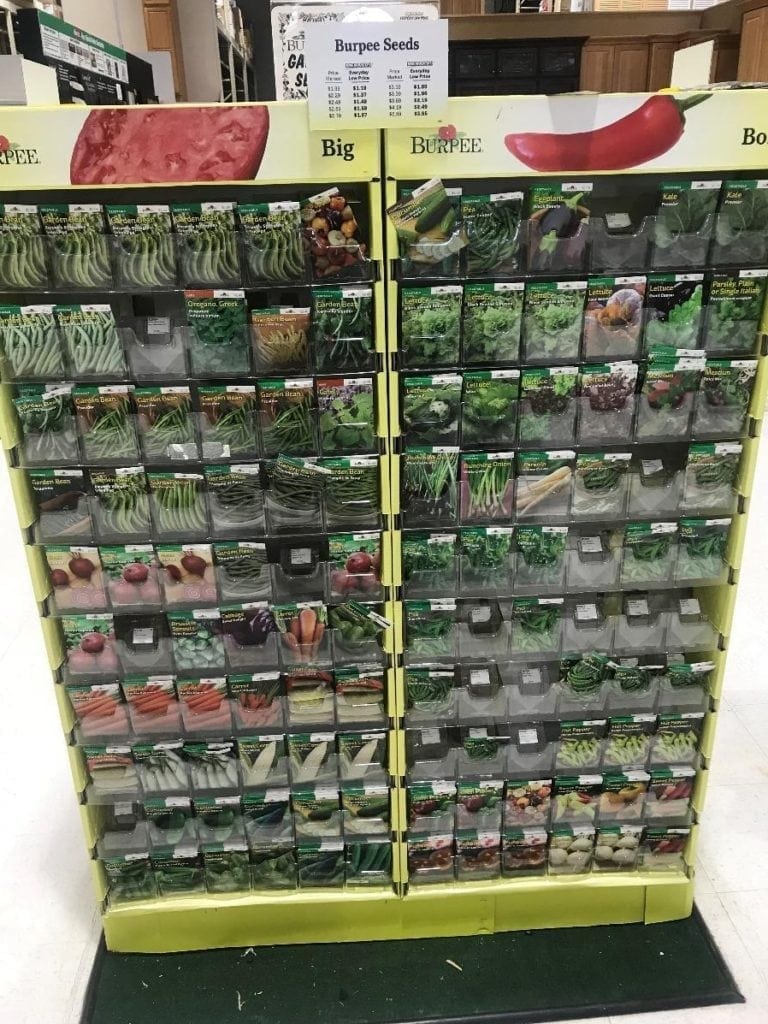 After reading some of the seed packets, I realized I was a little too late to start planting seeds for most of these vegetables – and, realistically, I didn't trust that I could successfully grow any vegetables from seeds on the first try. I picked up a few for next year, so now I have some #gardengoals to aspire to.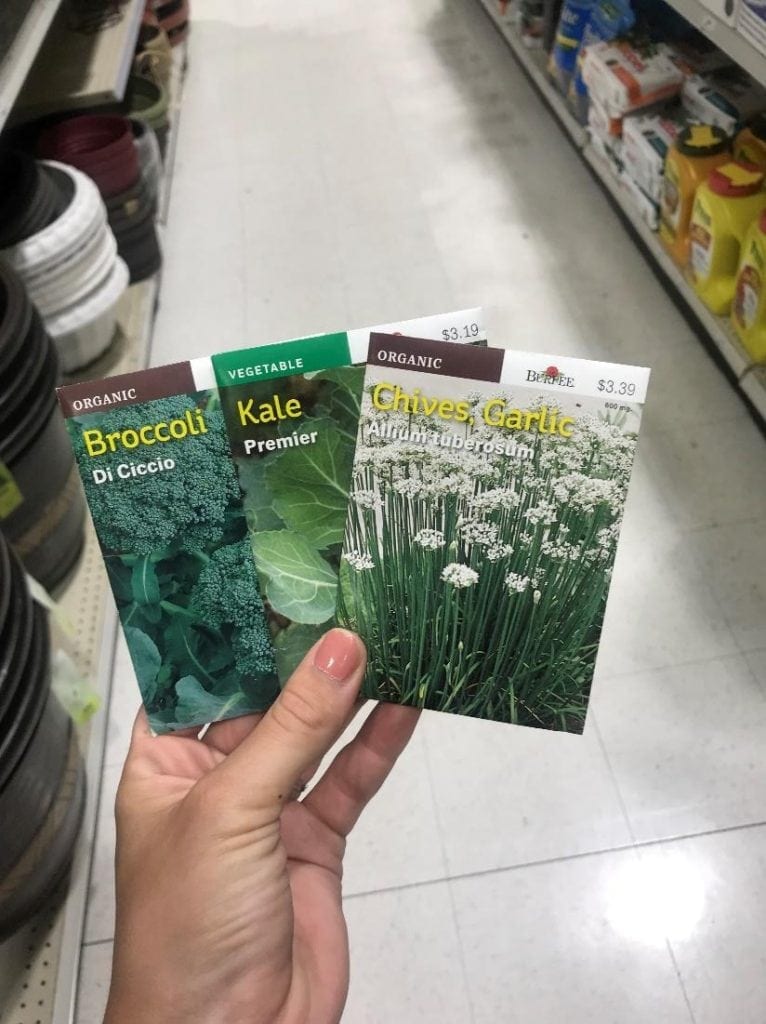 I thought about buying a few planters while I was there, but since I didn't have a car and my main mode of transportation was my own two feet and Divvy, I decided to wait to see what the herb selection was like at the next place before committing to planters.
Seeds in tow, I made my way over to Fertile Ltd on Diversey. What I thought was going to be a small flower shop ended up being a sizeable garden oasis in the middle of Lakeview. Within a few minutes, the people running it could see I was a newb in panic mode.
Catherine at Fertile Ltd walked me through everything I needed to know to become an herb mom – starting with where the herbs were at (in the back left corner, apparently). Thankfully, they had a bigger selection than what they originally thought when I called earlier, so I had my choice between several kinds of herbs.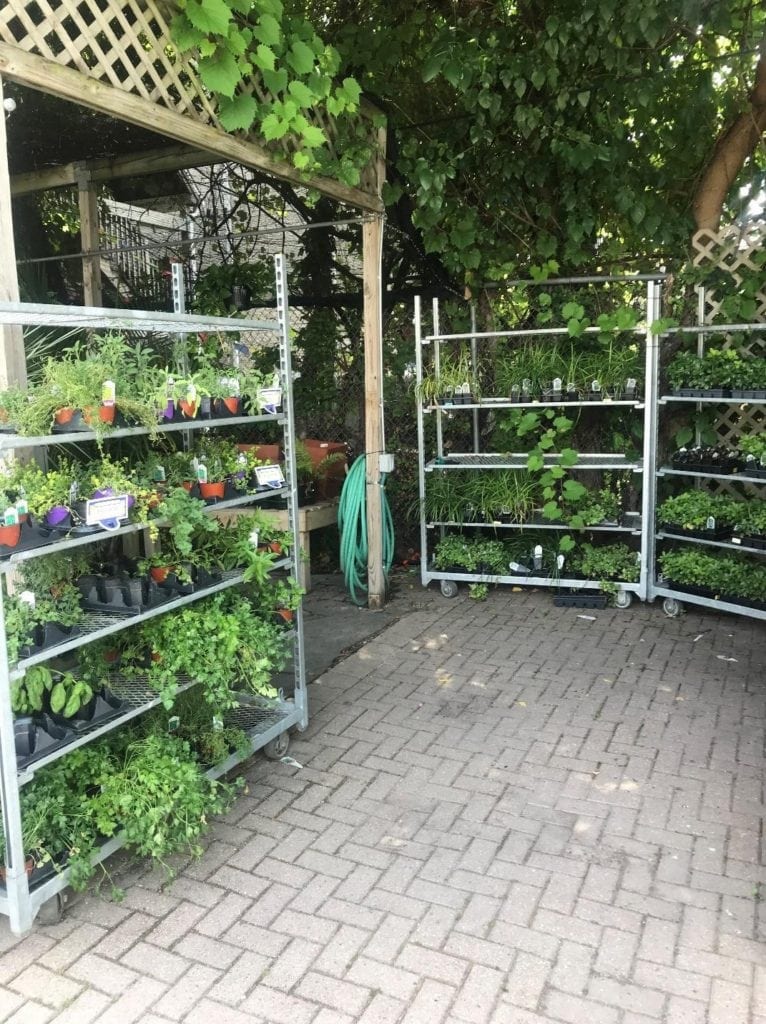 I walked out with five: rosemary, oregano, lemon thyme, sage and basil. I was able to put the first four herbs in a long planter together. Basil can get aggressive and overpowering with other herbs, so I decided to buy a separate planter for that one. Basil is also one of the herbs I find myself using the most, and by planting it separately, I gave it more room to grow.
Before I left, Catherine gave me a few tips and tricks to keep my new herbs alive. Herbs need a lot of sunlight, and they also need a lot of water. I have a knack for accidentally overwatering things, so she told me to cut some holes (with a wine corkscrew!) in the bottom of my long planter to save myself from drowning them. She told me to check the top inch of soil (by putting a finger in until I hit the first knuckle) and if it was dry, it was safe to give the herbs more water.
I called an Uber to help me bring back my five herbs, two planters and 18-quart bag of soil. My driver commended my ambition and admitted he had failed and tried to keep herbs alive before, so we were off to a great start. Right before we took off, Catherine gave some water to my basil plant so it survived on the journey home (which made me more nervous – I thought herbs were easy?!), but to my surprise it perked up within the hour.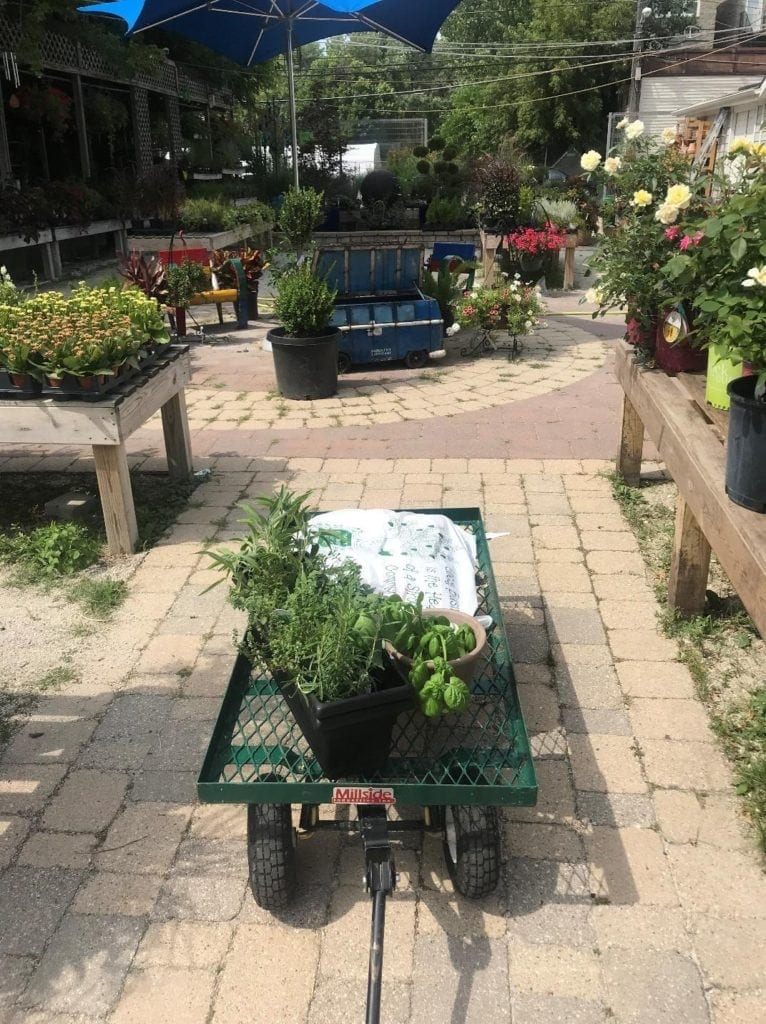 It's been a whole five days since I bought these herbs and they are still alive, so I am counting this as a victory and I'm basically an expert now. I'm already plotting my next herbs to add to the collection: mint, cilantro? Maybe I'll actually venture into vegetables soon? Until then, I'm going to try to keep these herbs alive and find some recipes to use them in – if you have any favorites, please send them my way.