Summer Running Gear to Get You Through Cruel Summer Temperatures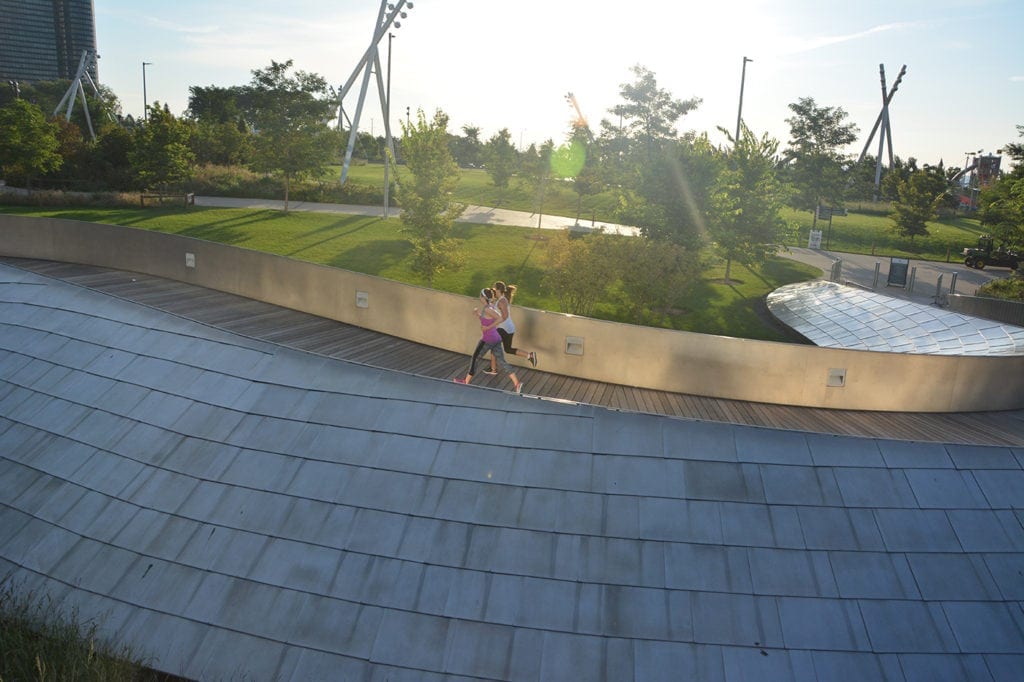 For some runners, the summer months are prime marathon training season. For others, they're simply a time to get outside and get moving while the weather isn't unbearably cold. But summertime has its downsides for athletes as well — sometimes the stifling heat can be just as insufferable as the frigid winter temperatures.
Of course, there are ways to combat that. Hydration is crucial, as is sunscreen. And it's probably not wise to stay outside for extremely lengthy periods of time when it's dangerously warm out.
There's also clothing to consider. If you're anything like me, you have a endless stockpiles of old cotton T-shirts from college that are easy enough to throw on for an outdoor run. But is cotton the best option for summer workout attire?
Put simply: No. Two experts I consulted both suggested avoiding cotton, primarily because it's not breathable fabric.
"While cotton is comfortable, it also acts like a sponge when you sweat," Caitlin Hoff, health and safety investigator at ConsumerSafety.org, said. If you wear cotton T-shirts, you're stuck with extra weight and moisture. Breathable, sweat-wicking and Dri-FIT materials are better option.
Wondering what to wear on your runs in the sweltering summer heart? These tips concerning what to wear to run in the heat:
1. Opt for light-colored clothing. As Hoff pointed out, darker colors often absorb heat, and you'll warm up even faster. Light colors reflect the sun's rays and will do a little better job at keeping the wearer cool. Need inspo? Try this white Koral Muscle Tank available on Bandier ($75) or the Relaxed Mesh-Back Fly-Away Tank from Old Navy ($19.99).
2. Don't forget your head. It can be easier to focus solely on finding the right T-shirt and shorts for your run, but your noggin is just as important. Ann Johansson, ultramarathoner and founder of Boom Boom Althletica, shared advice for head and face care: "I would add sunglasses and a cap to protect yourself from the sun," she said. "Keep in mind that a black cap can make things a bit hotter so try to find a white or light-colored hat in a breathable fabric that can be adjusted for a perfect fit."  A race-day favorite, Headsweats race hats ($21) come in performance fabrics with a built-in sweat band.
3. Try looser clothing. Hoff recommended wearing looser workout gear "with built-in ventilation like mesh strips or air panels that allow air in to cool your skin as you run." The openback tank ($24.50) from Victoria Sport gives breathability with a loose fit or try the Nike Miler tank ($40) which comes in a loose fit with stylish colors.
As you keep hitting the trails this summer, test out these additions to your athletic apparel. Keep in mind – even if you're wearing the best gear, don't get discouraged if you feel slower or more tired while running in the hottest months, especially if you're not used to it. "[Y]our body needs time to adjust," Johansson said. "Try to go out early mornings or late evenings to allow for a more gradual climatization. Always listen to your body. It knows best how you feel."