Feel the Brrrn, The Chilly Fitness Concept Backed by Science
If you've ever read what 23-time US Olympic swimming gold medalist Michael Phelps ate in a typical day at the peak of his training – 12,000-15,000 calories – you're already one step closer to understanding the science behind New York City fitness entrant Brrrn.
And the science that underpins Brrrn runs through everything the fitness company does. Co-founders of the first-ever studio to drop the temperature in classes Johnny Adamic and Jimmy Martin devoted the last five years of their lives to understanding just why exercising in the cold is more impactful than hot classes.
But science isn't all it takes to change a behavior – Adamic and Martin had the winning traits to take the pair from instinct all the way to a science-backed concept.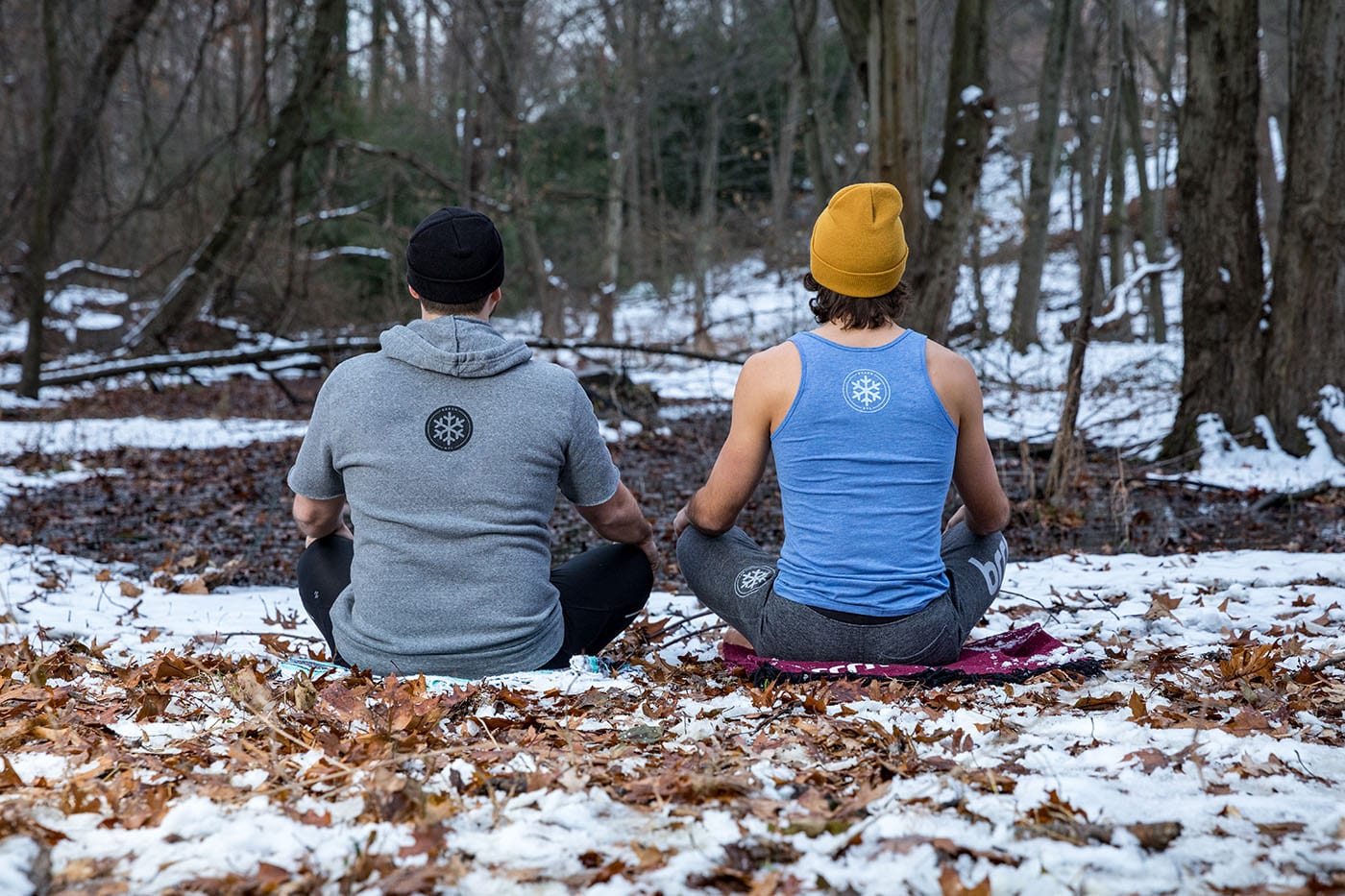 1. They have insatiable curiosity
A gut-feeling Martin had while talking with a client in 2013 was the catalyst for the upstart. Nights lit by the blue-screen of Google searches and months spent pouring over research papers all solidified the pair's resolve to build something different. But the key to unlocking the potential of dropping a studio's temperature sat with former NASA scientist Ray Cronise.
Cronise's own research into how the body reacts to cold started in 2008 when he read one of the countless articles detailing what Michael Phelps consumed daily during his training. For Cronise, it led to a different kind of awe outside of marveling at the sheer volume of food the swimmer consumed. His background in thermogenesis – or the production of heat in a human or animal body – and his own desire to lose weight made him start asking big questions.
"Taco Bell, Pizza Hut, eggs, bacon, McDonald's, more eggs and bacon, steak," Adamic recalled remembering how Cronise started to do the math that led to his big insight – that even with all of the exercise,  there wasn't any possible way Phelps was burning it all off.
The "aha" for a curious Cronise? "Water is 24 times more thermally conductive than air … the pool's sucking that much more heat out of him," Adamic retold, explaining that his body would have to work harder – or burn more calories – to stay warm.
Cronise started to self-experiment, bringing more cold into his own routine, ultimately losing 30 pounds in six weeks. He had struggled to see the same results in the span of six months.
Adamic did the only logical thing after discovering the researcher – he moved onto Cronise's couch for a week in Huntsville, Alabama, penning what would be the scientific manifesto for Brrrn, The Cold Hard Facts.
2. They have grit
In a sea of fitness concepts, it can be easy to get lost as a gimmick, but Adamic and Martin pitched their idea until they found their right partner. "We pitched 300 plus people and we heard 'no' a lot," Adamic laughs.
And it wasn't just investors they heard 'no' from – they heard no from their ideal test sites.
"What's interesting, Jeana, is that everyone kept saying 'no' to us exercising in their fridge," but, Adamic continued, one finally said 'yes'. "We did two trials, we worked out in a Sixpoint beer's fridge in Brooklyn."
Through all of the no's, the co-founders landed investors for their concept that included Architect Peter Bryant of SoulCycle and Equinox and Rick Treese who was the former CTO of WebMD.
3. They have each other
There's more to this story than right place, right time, right idea. Adamic and Martin are perfect complements to each other's professional skill sets.
Martin spent years writing copy for ad agencies and as a background performer on the comedy sketch show Saturday Night Live. You'll notice his witty touches across the brand's media (like its origin story). But it wasn't a straight line from Martin's inspiration in 2013. Shortly after Brrrn was conceived, his wife was diagnosed with cancer – a battle that ultimately claimed her life seven months later.
Martin and Adamic built a deeper friendship through that experience and as Martin decided to pursue Brrrn full-time, he brought Adamic and his Public Health background in on the project.
"I've co-authored a paper on physical activity, I served on Mayor Bloomberg's Obesity Taskforce," Adamic said, "I was part of the Bureau of chronic disease and obesity prevention and smoking cessation."
Martin had the instinct. Adamic unpacked the science with him. Together they took on the challenges that come with business.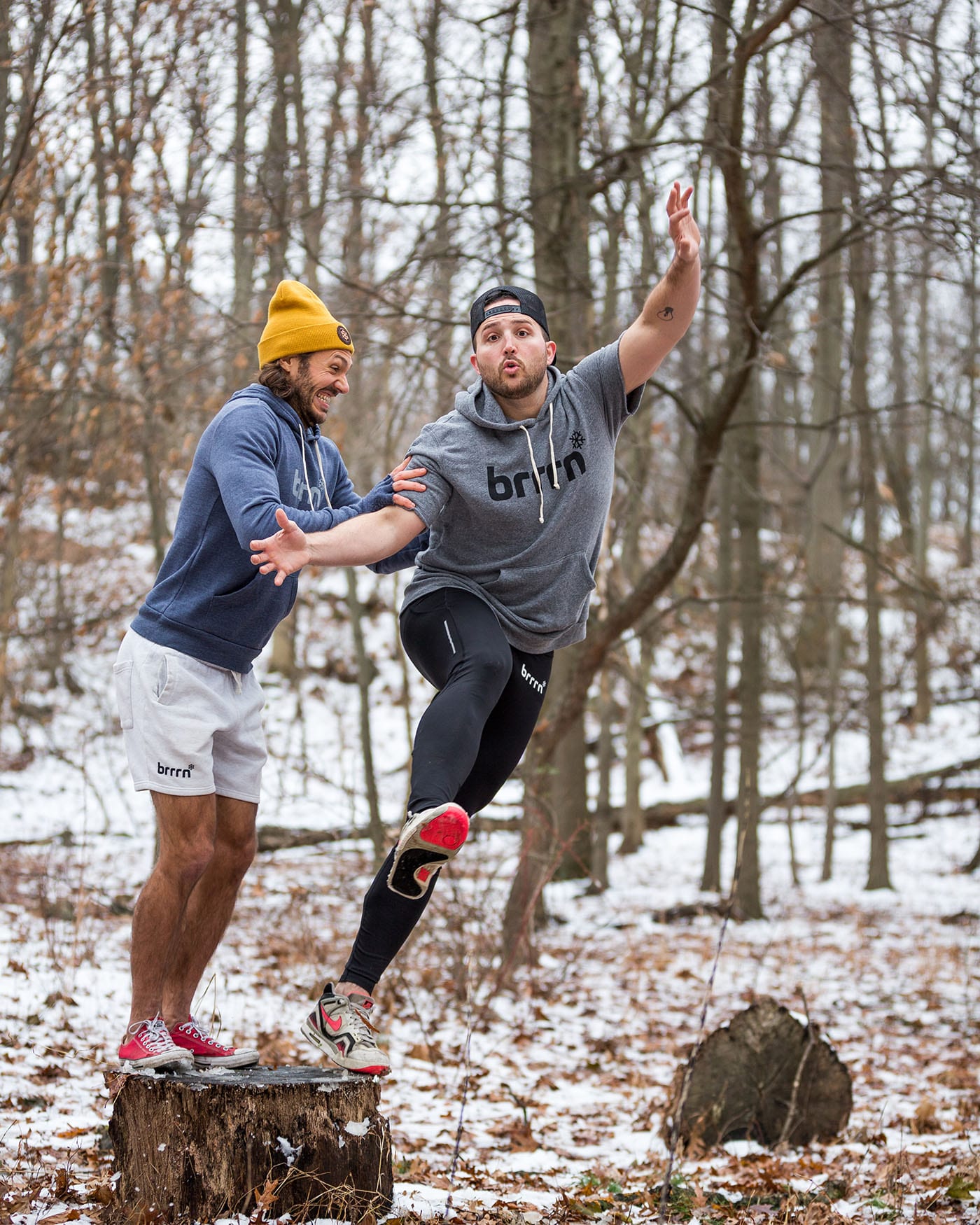 What do they want this fledgling brand to be?
Inclusive and inspiring.
"As leaders of this movement it's our responsibility to educate and prompt people to challenge themselves to be a better version of themselves. To do it alongside their people regardless of your shape or size." Martin said. "We're the cafeteria table everyone can sit at."
Find Brrrn in New York City and take on one of its three class types varying in temperature and intensity. And no you won't catch a cold (that's not how sickness works – science).