These Are The Three "Everything is Love" Tracks That Every Fitness Instructor Needs to Know
As of Saturday afternoon, the summer officially belongs to The Carters.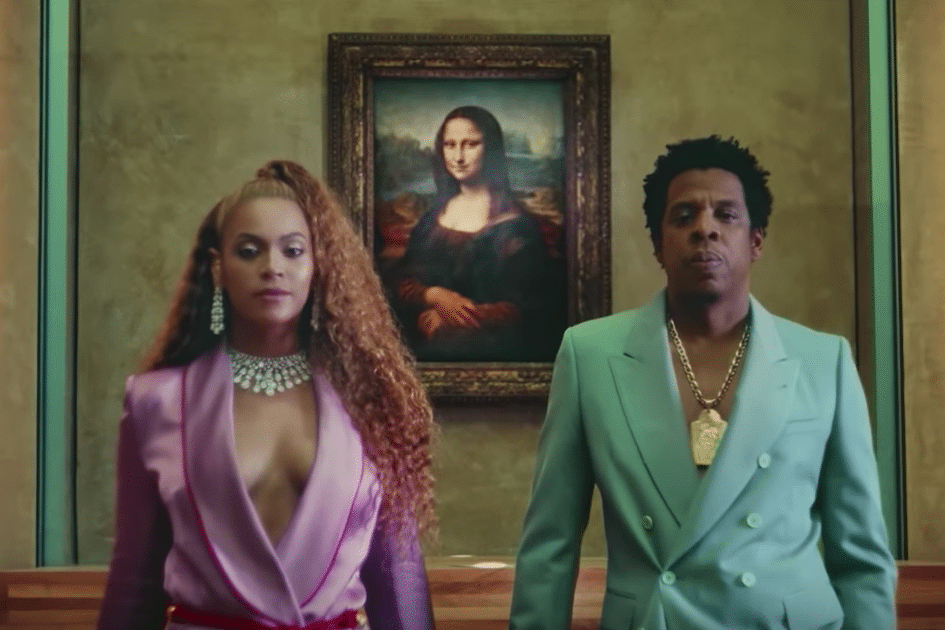 Without any advance warning or promotion, Beyonce and husband JAY-Z dropped their long-rumored album, Everything is Love, on Saturday afternoon. Originally only available on the couple's steaming service, TIDAL, Spotify Premium and Apple Music users got access to the music as of Monday morning.
The album offers a happy, triumphant capstone to the couple's musical trilogy that began in April 2016 with Beyonce's Lemonade and was followed up with JAY-Z's 4:44 last year. The Carters address marital strife, cheating, and forgiveness all in the face of intense public scrutiny. According to Everything is Love, they're stronger now because of it.
Just like Lemonade delivered the mainstays for our workouts of 2016 – just hearing the opener to Formation still gives this writer leg cramps from hearing it during the hill sections at FlyWheel – there's no doubt that the hits of Everything is Love will inundate our gym playlists, too. Here are the tracks you need to know for your core to be just as strong as Beyonce and JAY-Z's recently reconciled marriage.
APES**T
The only song on Everything is Love to have a released video, APES**T has already racked up more than 12 million views on YouTube since Saturday evening, so we're pretty confident this one's going to be a recurring song on our workout playlists. Even though the track is credited to the couple, this is Beyonce's song, offering the mega-star's trademark high-confidence lyrics, bragging about expensive taste, exclusive access and telling her nay-sayers to "get off my d***." To be fair, the video is shot in the Louvre (yes, that one) so she's got a point.
What makes this the perfect addition to a workout album are those self-assured lyrics on top of Pharrell's pop-y 808 and synth production. Plus, the songs first verse has Beyonce reflecting "I can't believe we made it," and let's face it, how many time have we thought that by the end of a grueling class? Play this during any workout anytime and we promise results.
NICE
Any song that starts with "I can do anything" is a good one to have on a fitness playlist. Not quite as "banger"-like as APES**T, NICE slows things down a bit, perfect for that spin class hill climb or tenth mile in your marathon training. The power couple brings Pharrell on this one to help sing the chorus as well as deliver a short verse on top of the song's funky polytonal keyboard chords that are versatile enough to work with any fitness mood you're looking to find.
BOSS
It's impossible to feel a little cooler and a little stronger when you're listening to this. Just try, we'll wait. Beyonce tells us "there ain't nothing to it" and you know what, we believe her. And while she may be talking about Grammys and we're talking about that elusive last rep, it's a universally inspiring delivery. Underneath Beyonce's singing, BOSS features a horn refrain, a nod to the marching bands of historically black colleges and universities. And if a drumline can't help you push through a tough workout, we're sorry to say that maybe nothing will.
Let us know!
Did this post help you get closer to achieving one of your goals?