5 Cruelty-Free Beauty Products to Use This Summer
While it's important to think about what goes into our bodies, it's also important to note what goes on our bodies. Many beauty products not only test on animals but can also have negative effects on our environment. Get back to the basics this summer – and worry less about the potential damage you're causing – with these cruelty-free beauty products that haven't been tested on animals.  
Sunology Mineral Sunscreen
Sunscreen doesn't have to be full of harmful chemicals. Sunology is a mineral sunscreen that leaves out harmful ingredients like oxybenzone. Sunology is safe for the environment, reef-friendly, paraben and perfume free, FDA tested, made in the USA, and doesn't involve animal testing. Sunology also uses nourishing moringa oil and packaging that is 100 percent recyclable.
Too Faced Hangover Primer
This stuff is a miracle in a bottle, especially after getting too much sun. It's intended to be used as a face primer, but Hangover is also great to use at the end of the day to rehydrate your face. Infused with coconut water, this concoction leaves your face feeling refreshed, radiant, and has a nice coconut scent. The primer is also cruelty-free, vegan, and contains no parabens or gluten. 
IT Cosmetics Celebration Powder Foundation with SPF
Get extra sun protection with Celebration Foundation. The powder foundation has SPF 50+ added in, so even if you forget sunscreen, you're still protected. Bonus points for being cruelty-free!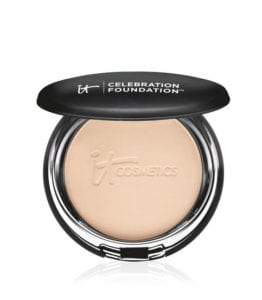 Bare Minerals Bronzer
Give yourself a warm summer glow without scorching your skin. Bare Minerals Invisible Bronze Powder Bronzer delivers a nice touch of tan without the orange tint found in many bronzers. Bare Minerals does not test on animals or work with any manufacturers that test on animals, so rest easy.
Alba Botanica Face Cleanser
Between summer sweating, sunscreen, pool, lake and ocean water, makeup, and sun exposure, our faces take a beating during this sweltering season. Help your skin recover with Alba Botanica's Good & Clean Daily Detox Foaming Cleanser.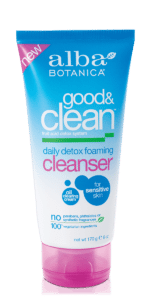 The formula breaks up oil and impurities and uses fruit acids, green tea, and rice to cleanse pores and refresh your face. This cleanser also removes makeup, although that isn't listed on the bottle as a benefit. This face wash is not tested on animals, is dermatologist tested, oil-free, cruelty-free, sulfate- and paraben- free, has no synthetic fragrances, and uses 100 % vegetarian ingredients.
Let us know!
Did this post help you get closer to achieving one of your goals?