How Lisa Jaroscak Created Hospitality Brand Shore Club to Fill a Gap on Chicago's Lakefront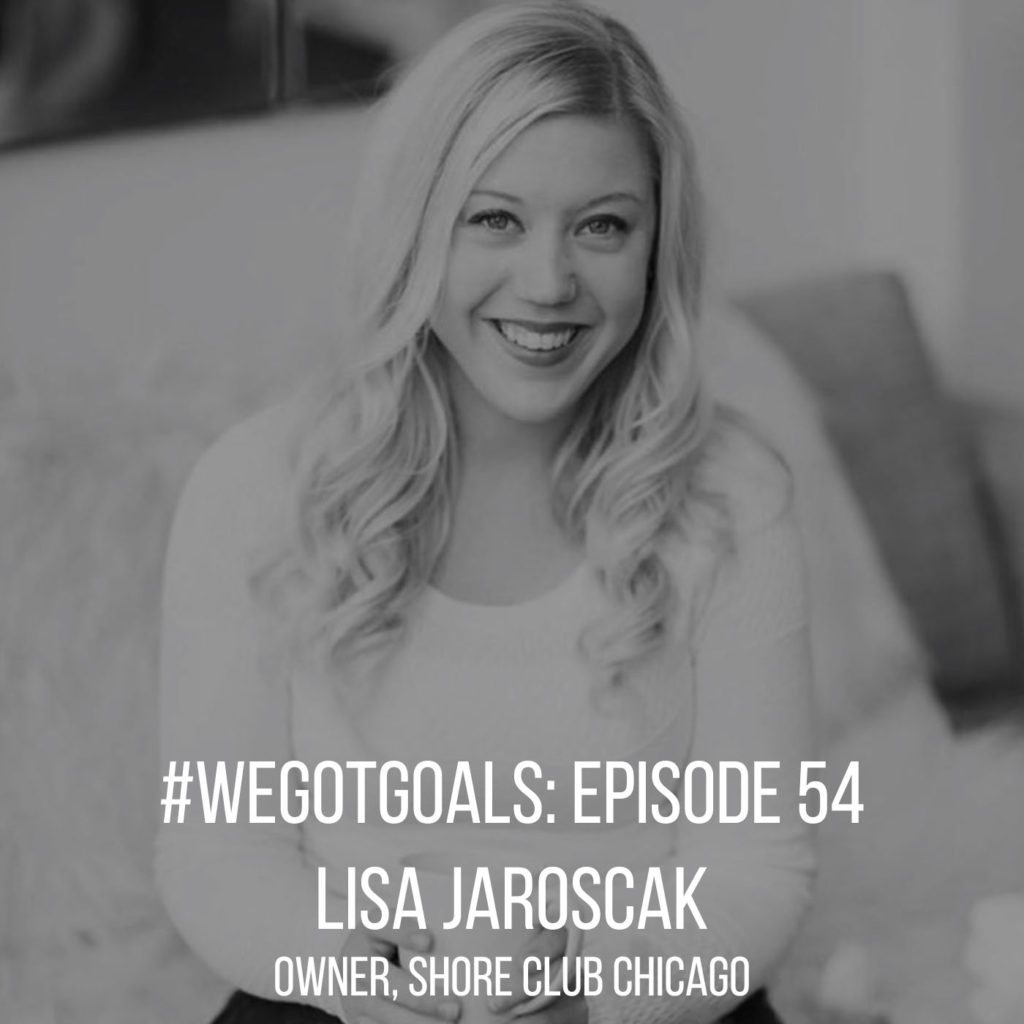 Runners on the Lakeshore Path spend miles with their noses down, but starting August 2017, there was a reason to look up just north of LaSalle Street. Shore Club is an oasis on the Lakefront that Lisa Jaroscak and her partners – Robbie Schloss, Nick Thayer and Bill LaMacchia Jr.- helped to create.
The day that this location opened its doors, Jaroscak told us that she accomplished a big goal that took months of hard work and endless creativity. She talked through what that meant for her on this week's episode of our podcast, #WeGotGoals (a live episode that we recorded at the new Moxy Chicago).
That goal and its achievement may seem like a departure from where Jaroscak started her professional journey. Just five years ago, Jaroscak graduated from college with formal training as an operatic soprano.
But as any musician learns, getting paid to perform your craft comes with a lot of hustle. And that hustle propelled Jaroscak to find opportunities – opportunities to book other artists and to eventually produce music festivals and events.
When she found the site that would become The Shore Club, her eyes were already open to opportunities and she was willing to put in the work to make it happen. The rest of the pieces fell into place after Jaroscak trusted her gut and charged ahead to bring her project to life.
Listen to this week's episode and you'll hear Jaroscak discuss how she met her partners, the inspiration for the Shore Club, and why you should never ask an opera singer to belt out a note for you (she never actually discussed that, but I did ask her to sing a note and realized to my horror that it was like asking a sprinter to run their fastest 40-meter dash, totally cold).
And if you enjoy #WeGotGoals, subscribe anywhere you get your podcasts and leave us a rating or a review on Apple Podcasts.