How Dr. Eric Swartz Went from Celebrity Trainer to LA's Premier Chiropractor
As someone who copes daily with chronic back and neck pain as the result of a car accident, nothing improves the quality of my life quite like getting chiropractic adjustments. A few weeks ago, when my chiropractor, Dr. Eric Swartz was adjusting me, we ended up having a conversation about group fitness classes. He revealed that before becoming a chiropractor, he was a celebrity trainer in Los Angeles. With clients including Jennifer Aniston, Jennifer Jason Leigh, Jenny McCarthy and Tim Curry, I was surprised to find out he lived another life entirely before opening up his practice.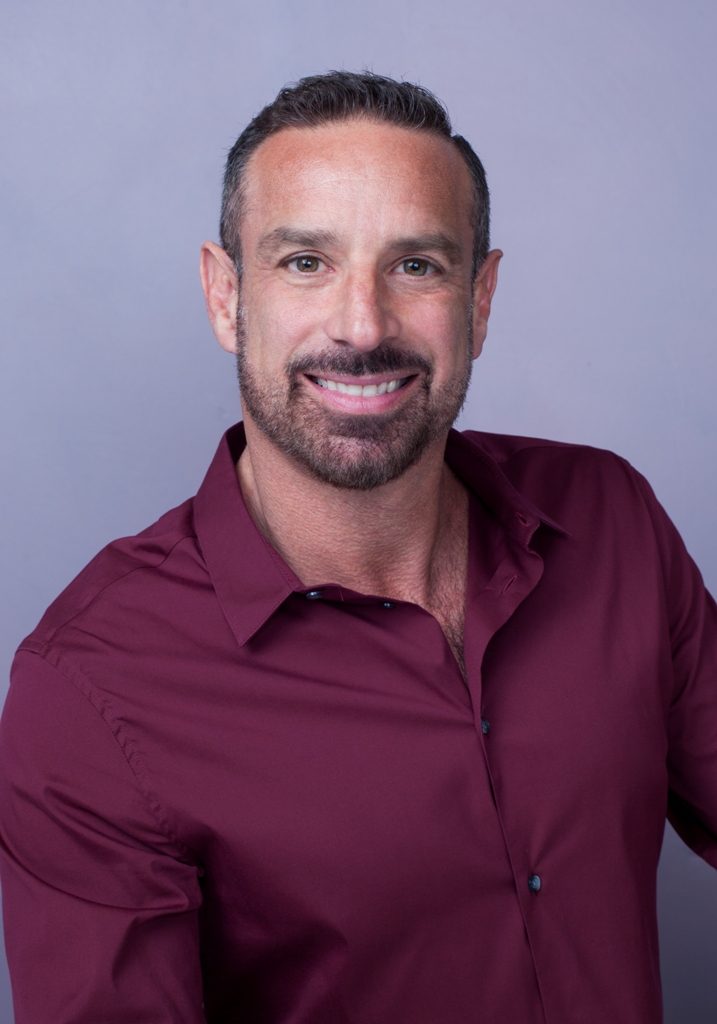 While Dr. Swartz is Central Casting for a handsome, 50s, in-shape Angelino, he didn't start out this way. He actually grew up in Dallas, Texas. "I was a fat kid. I didn't play any sports. Texas is all about sports, Southern Baptists and [being] A Good Ol' Boy. I'm Jewish, so I'm never going to be Southern Baptist. And Good Ol' Boy means if you're not like me, we're going to kill you."
He knew he didn't fit in, which made childhood traumatic, to say the very least. His parents were concerned about his weight, but nothing changed until he turned seventeen. Along with his father, he joined a gym called Body by Nautilus. If the name sounds familiar, it's because it is. They are now a major equipment manufacturer.
Dr. Swartz started out using the machines, but he remained unenthusiastic until Mr. Nautilus asked him to join a "co-ed aerobics" class. "It was as if a light bulb went off. I was loved music and I always loved to dance. I was sweating and dancing to the music." He was hooked and started to go every day, sometimes even three or four times a day, until he lost fifty pounds.
That was in his senior year of high school. College would be a new start. He wasn't "the fat kid who lost weight." He was skinny and afraid to gain weight because, as he told me, "the world treats fat people differently."
He transferred his favorite music from aerobics class off records and put the songs on cassette tape, so he could secretly do aerobics in his dorm room. But one day, he got caught…  And his friends wanted to join in.
Dr. Swartz eventually got permission to teach aerobics in the school cafeteria. When it came time to go home for Christmas break, he would return to Nautilus, but this time, as an instructor. "It was 1984 and there were no rules or certifications. We were just making up stuff."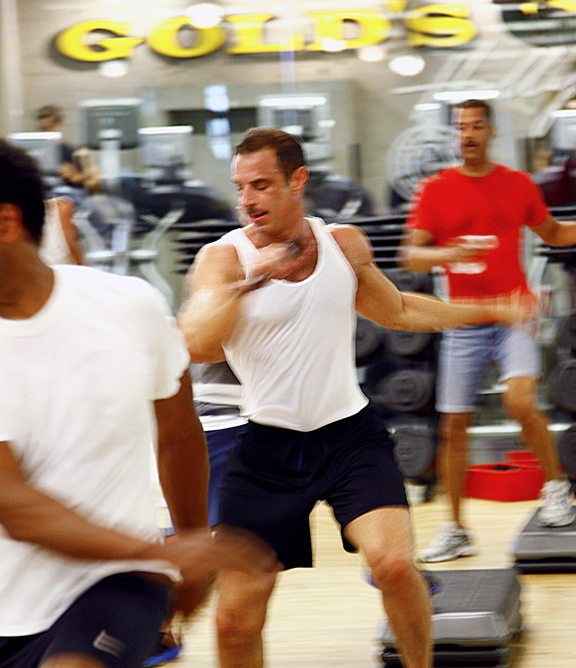 He taught aerobics all through college and graduated with a degree in advertising. But, he couldn't afford to live in New York or Los Angeles, where he would use his degree. So, he moved back home and continued to teach aerobics. With lines out the door for his classes, he became "The King of Aerobics of Dallas."
In 1988, Dr. Swartz took a job as the fitness director on a Princess Cruise Ship. But organizing morning runs past the buffet table wasn't as fulfilling as he anticipated. He realized he was "a lot more serious about fitness than the ship allowed me to be." When they dropped anchor in Los Angeles, he decided to set sail on a new journey.
Today, Los Angeles has approximately as many fitness studios as Starbucks locations, but at that time there were only two—Jane Fonda and the world-renowned Voight Fitness and Dance Center. He started teaching fourteen classes per week at Jane Fonda and eventually moved to Voight, training celebrity clients on the side. Other instructors would come from everywhere to take his classes and ultimately steal his moves. Eventually, Dr. Swartz was invited to fitness conventions and become a name on the circuit. It was an incredible time in his life. He would teach master classes to trainers from all around the world and soak up culture from the locals.
When he turned 33, he met a guy and wanted to settle down with him. He also felt at that point in time (it's clearly different now), he couldn't teach aerobics at 50. Although he said he was never good at school, he decided to become a chiropractor and started his practice at 38 years old.
There are so many misconceptions about chiropractors, and Dr. Swartz is eager and willing to discuss them openly. For example, chiropractors can't prescribe drugs or cut people open for surgery. However, their schooling is a four-year long process. While they learn how to perform adjustments, they are also educated about the body as a whole. "Back pain can manifest itself as many other things," explained Dr. Swartz. "[We are trained to recognize], it could be something else."
Chiropractic is also part of an integrative medicine system. Dr. Swartz's practice Back To Total Health also offers physical therapy, acupuncture, and Pilates. However, none of this means eschewing traditional medicine when necessary. There is an MD next door to the office and they often share patients.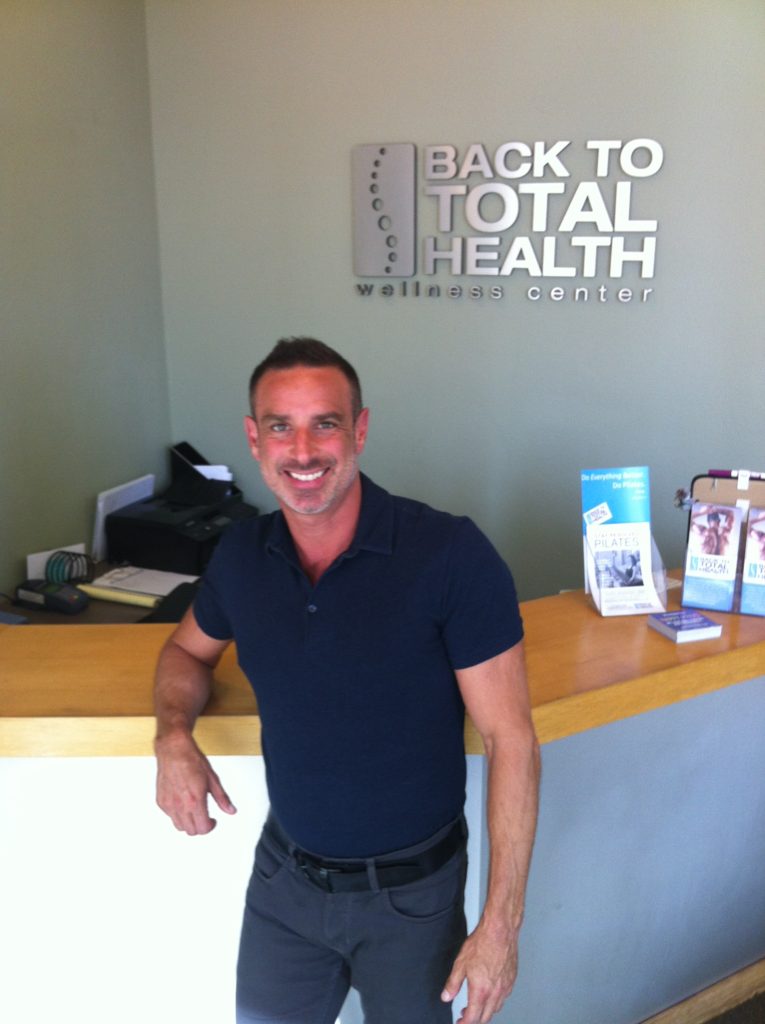 Chiropractors are muscular skeletal doctors. Their job is to re-balance the body. Dr. Swartz explained, "The body is always moving towards healing. For example, if you cut yourself, it heals. Chiropractors help the body do that. It's all-natural. There's no surgery, no drugs, it's non-invasive."
Chiropractic adjustments move everything back in alignment. The effectiveness of this treatment been proven by medical research, accepted by the American Medical Association and often covered by insurance. Dr. Swartz believes that everyone, especially people who exercise, should be seeing a chiropractor regularly. "Your body is like a machine; every cog in the wheel has to fit perfectly. If it doesn't, you grind." Once aligned, it's easy to understand how getting adjusted doesn't simply affect your back, it can help adjust everything in your life.
Let us know!
Did this post help you get closer to achieving one of your goals?